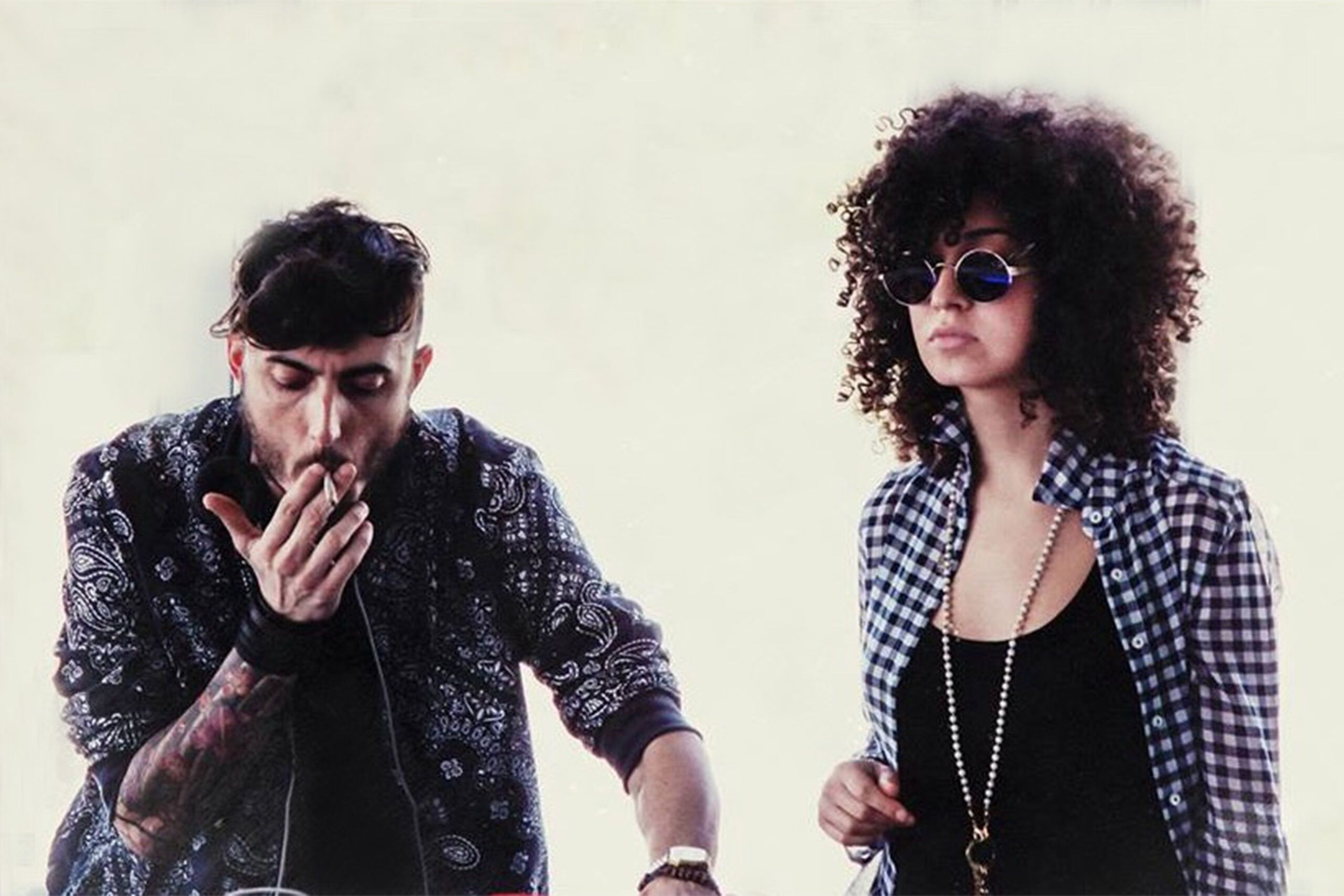 60 Seconds with… Fresh Poison
Fresh Poison are a new dynamic Techno duo who come from Italy, making waves with their debut 'Laconico EP' on Hike Recordings, we grab 60 Seconds.
What's the story behind Fresh Poison, where are you from and how did you meet?
Our collaboration first started in 2015 in Bari on the east coast of Italy where we lived and met. We discovered we had the same passion for electronic music at a rave party in a basement where we were both performing as djs. A couple of months later we joined forces and started to play b2b as a duo.
How would you describe yourselves musically?
Our sound-mood is electronic, melodic and full of meanings and epic inclinations.
How did you first get into producing?
We decided to move to Australia in 2016 into a little loft we rented in the center of Sydney and there we started to experiment with sounds and produce music that melts down our sonic visions and creating this ambitious project.
You lived in Australia, what instigated the move there and how is the scene?
In Australia the nice underground scene is still growing, but after one year we've decided to come back to Italy, in fact we are based in Milan.
Tell us about your debut single 'Laconico' on Hike Recordings and what to expect musically?
The word Laconico comes from the Latin language, which means: synthetic, incisive, stringed. It features 2 tracks, 'Lanconico' and 'Epigrafico' with remixes too. We are really excited to make our debut EP on Hike recordings.
There are also some cool remixes from Carrying Ghosts and AERZ, are you pleased with how they came out?
We are really impressed by the excellent work from AERZ and Carrying Ghosts. They've delivered masterpieces in our opinion.
As a reasonably new act, how hard has it been to break into the scene and what advice would you give to any young producers thinking of doing the same?
It was not easy for us to break into the scene, but with passion we believe you'll get what you want. The good advice would be, work hard and draw your ideas and inspirations from everything around you. If you've done a good job, an opportunity will be there for you.
Who does what in the studio when you compose a new track and where do you get your inspiration from?
We simply start by jamming with instruments without any rules and get inspired on the fly.
Are two heads better than one, or do you disagree a lot?
Each of us has their own sonic vision, but we both complete and compliment each other.
What's your favourite piece of studio kit?
Moog minimoog, Roland TR8 and the Korg Minilogue
Describe your ideal DJ gig?
A few lights, lots of people, "low pass" and many good vibes.
What's been your worst nightmare / most embarrassing moment in a DJ set?
During one set we remained without electricity for about 10 minutes due to a blackout. The situation in the club felt really embarrassing because DJ's are always in frontline of the people and receive the direct frustration from the audience.
What do you like to listen to when you're not in work mode?
In our free time we love to spend it with a few glasses of red wine and listening to Reggae, Rock or Soul music.
What else should we be looking out for from you in the next few months?
We are busy in the studio and just finishing our second EP and already starting work on our 3rd one.
Fresh Poison 'Laconico' (incl. Carrying Ghosts and AERZ Remixes) is out now on Beatport Exclusive / Full release September 29th 2017.