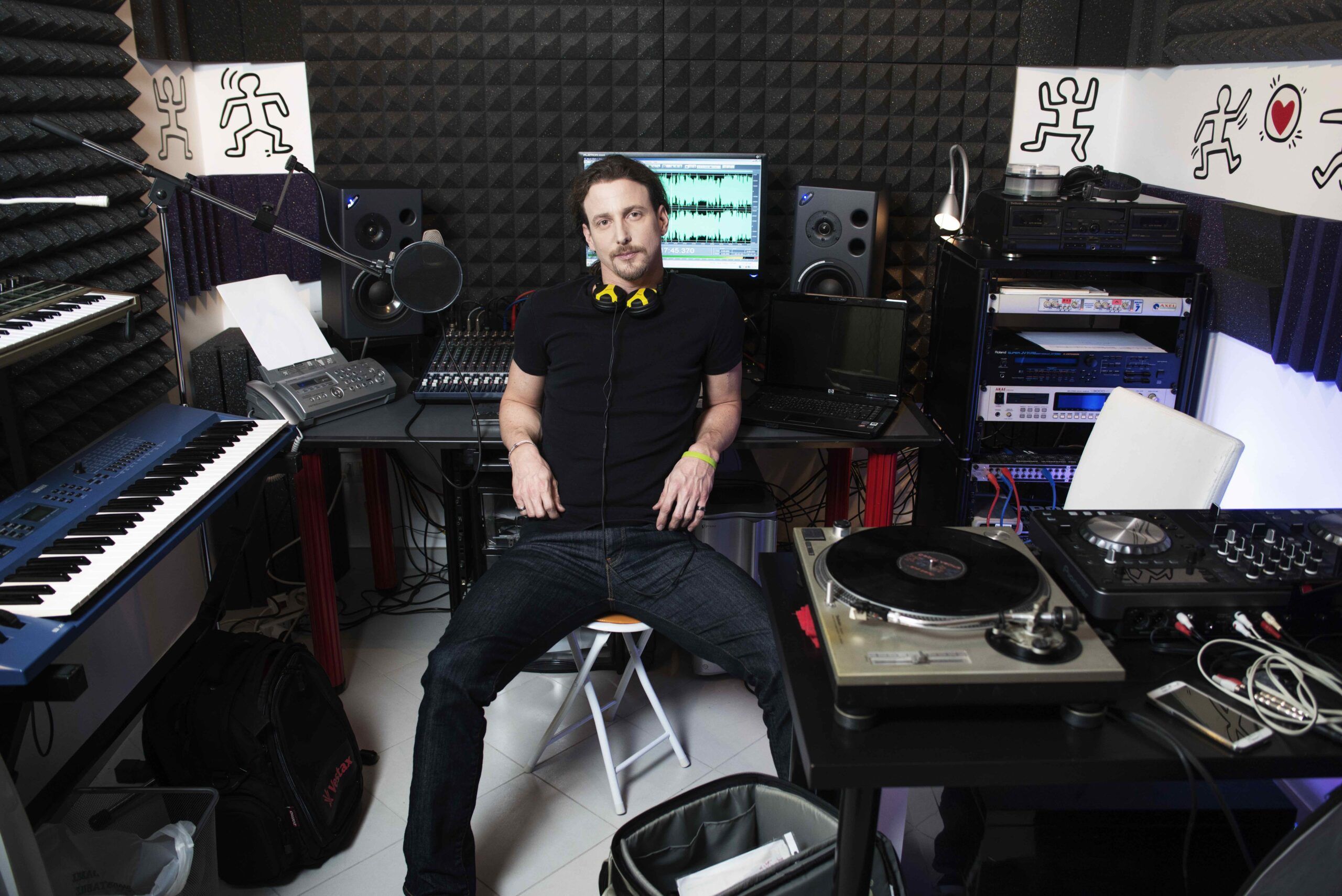 60 Seconds with Gabry Venus
Hey Gabry tell us what you have been up to recently?
Hi there! I've actually spent most of this summer trying to figure out how the music industry has developed in the last 10 years!
In 2003, while running my label Movin' Records, i was preparing my graduation thesis for my BA Hons. It was about the impact of mp3 over the music biz. I would love to say i had been able to foresee everything, but it ain't true!
Where you are based?
In Rome, i have my small recording studio at home and i work with other producers in their studios quite close to my house. I've recently discovered that we have some kind of artist's neighborhood here, lots of musicians, comedians… and that's perfect for me, since i pretend to be a musician (like most dance producer) and i am a comic
host in my Radio Globo radio show.
Anyway, still talking about the evolution of this industry, you actually feel that you are based somewhere through your provider's cables. Nowhere and Everywhere!
Tell us about your new single 'Wrong' .
"Wrong" comes from the idea that we all have a wrong side in ourselves and life is not easy because it's usually the only side we are conscious of. People suffer for love, because it's their wrong side that falls in love, finding the other half in someone else is complex. "Wrong" is the story of a girl who perceives her good half and starts to see what is really good for her by leaving the wrong man.
You won't believe this is the story behind a house track, but i swear it's true! I can't be sure you will feel all that while listening, but it's worth a try..
On the "professional" side, i can tell you that the first remixes being promoted (by The Hoxton Whores and Gabry Venus & Black Legend Project) are collecting incredible feedbacks from dis all over the world, to name a few: Danny Rampling, Federico Scavo, Dj Roog, Benji Candelario , DJ MTS/Matt Schutz, Steeve Valverde, Maxine Hardcastle, Erick Morillo, Oliver Lang, Tjerk, Cheets, Liz Mugler, Larry Tee and really many more. We are really excited!
When was the last time you did something Wrong?
Probably when i chose the title for the song. Every time i send something about the song to someone else it happens: "Gabry, you sent me the wrong file!" Me: "No, it' the right one, it's just the title of the song". "Gabry, may be you got the wrong link?" Me: "No, it's ok. Wrong is the song's title." "So we received the wrong title??" Me: "Ok, i'll go out for a beer". It's my fault, i would like to say sorry to all my collaborators.
Where do you get your ideas for your songs?
Probably from any positive vibe in my everyday life. It happens for my music as well as for my comic radio show. There's often a moment in my day that i feel in a certain way, a very good way (don't think catty, it's all natural i don't use any drug, i don't even smoke!): that's when good ideas come out. For example while flying with my paraglider!
In Italy you are a radio host, producer and DJ – which role do you prefer?
They are actually strictly connected: I love to stay in the recording studio producing music, and that is supposed to gain your exposure as a dj. But here i'm well known thanks to the success of my comic show on air on Radio Globo. And it's lovely to see true gratitude in our listeners eyes, when they recognize by my voice in a bar! Nowadays i guess that a smile is the best present you can give.
What was the 1st record you ever bought?
The LP of "The Never Ending Story" motion picture soundtrack. And as a dj "Hold me back" by Westbam
What's next for Gabry Venus?
I think i'm going out for a beer. I'm actually quite focused on the present usually…