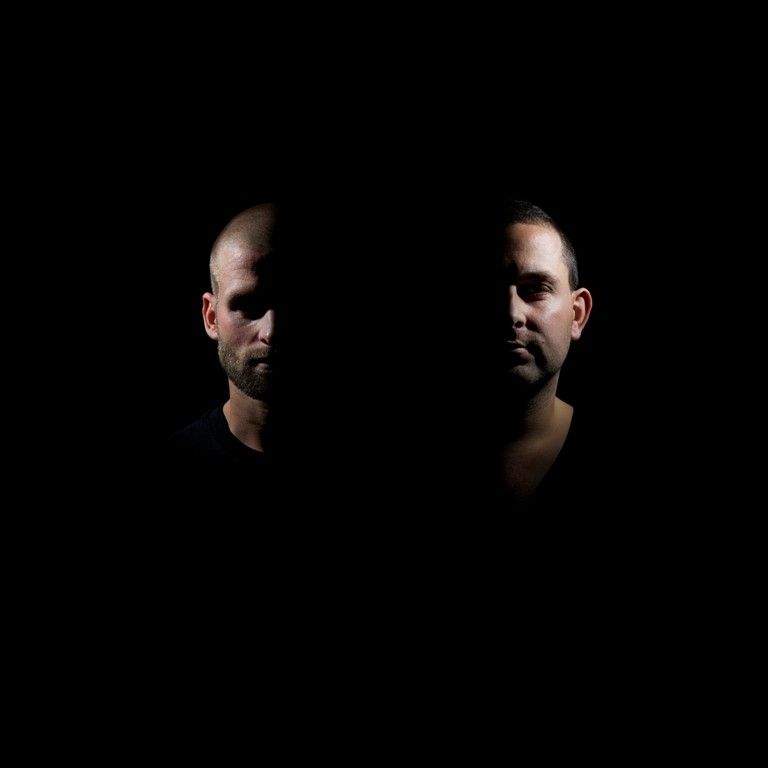 60 Seconds With.. GAIST
Hi guys! Tell us a little bit about GAIST… How and when did you meet and start producing music together?
Adam & I (Stuart) both met when we were playing on the same bill at an event back in 2007, The event ended up running a little off schedule and so we decided to do a back to back set. We had never even seen each other play before so it was a bit of a gamble but it went down really well, and we have been playing together ever since.
The music started coming out of the studio quite a few years later. We both had similar ideas for how we wanted tracks to sound and so we began to write.
What are your earliest musical memories and how have they influenced the music you're producing today?
Adam: My 1st real musical interest was percussion. I was a drummer in a band for 4 years. I think this gave me the initial interest in music but I soon out grew the scene, when visits to Gatecrasher one became a regular occurrence.
Stu: I have always had an interest in music, in many different forms. The 1st time I realised this was where a career lied for me was when I played at a college party and just had an amazing time. It wasn't long after that night that a full pioneer cdj setup was purchased and then I never looked back.
You've already caught the eyes and ears of some huge names in the industry – impressive stuff, how did you manage to get yourselves heard in such a competitive industry?
Hard work behind the scenes, and keeping a level head seems to work for us. We study every aspect of the industry, and aspire toward 100% professionalism at all time. But fundamentally we always make sure we are having fun. If people can see that you are truly loving what you do, they take notice.
The Damage EP is sounding huge, how would you describe it to someone who hasn't heard it yet?
The "Damage EP" is a relentless 'take no prisoners' record. With dark rolling basslines & expertly fused percussion. Perfect for 5am dancefloors in that industrial warehouse setting.
When you're in the studio together how does it work? Do you always agree on everything?
We have a really fluid process, more often than not Adam takes the lead, and creates a killer bassline and we roll from there, working across two studios we have quite a bit of passing projects back & forth, so they evolve quite a bit, this works well for us because we have time to experience the project in different environments. Producing a track from two angles / points of view allows us to make sure we create something we are 100% happy with.
You're also the guys behind Kontakt Rekords established earlier this year. What are your intentions for the label?
Kontakt Rekords started life as an outlet for music that GAIST believed in, some tracks by GAIST and some by people we work with & some we just like. We have always wanted our own label so we can put out music that wouldn't necessarily end up out there. Take our track "Kode" for example. This track didn't get the reception initially that we wanted when we sent it to labels. So we put it out on Kontakt because we believed in it. 1 month into its release and its charting high and the likes of Claude Vonstroke is playing it all over the world to thousands of people and even featuring it in his Beatport Charts.
And are there any labels out there that have inspired the direction of Kontakt Rekords?
I wouldn't say that there are any labels that have inspired Kontakt, but you can definitely see inspiration in GAIST from the likes of Drumcode, M-nus, Cocoon & Octopus. There will always be labels such as these that we have a huge respect for, but you never know where the next big track in our record bag is going to come from.
Where was the first gig you played?
Adam BCM Mallorca, Funny story for for a 1st gig, I'm friends with the promoter and so he just totally threw me in at the deep end. Fortunately I didn't drown.
Stu: Less glamourous than Adam, mine was a club in Chesterfield Called Zanzibar, I think I recall playing something like Darude – Sanstorm which shows how long ago that was.
Best gig you've played?
I think is a close call between the Zoo Project Ibiza Boat party, where the sea was that rough the guy who played before us literally nearly fell overboard.
Or Sankeys Ibiza, which needs no explanation to anyone who has been there before. But for those who haven't: The sound system (Void), the crowd, the venue & the music, are all just a perfect combination for any great techno night.
Finally, what plans have you got for the next few months?
The next few months are set to be very busy, we have just signed an new management deal with "Fresh" who manage the likes of Danny Howard, Judge Jules & Futuristic Polar Bears.
We have trips to the likes of Sonus Festival & Ibiza in the diary, and a hectic studio schedule with some epic collaborations and original tracks.
So a busy end to 2015 and an exciting outlook for 2016.