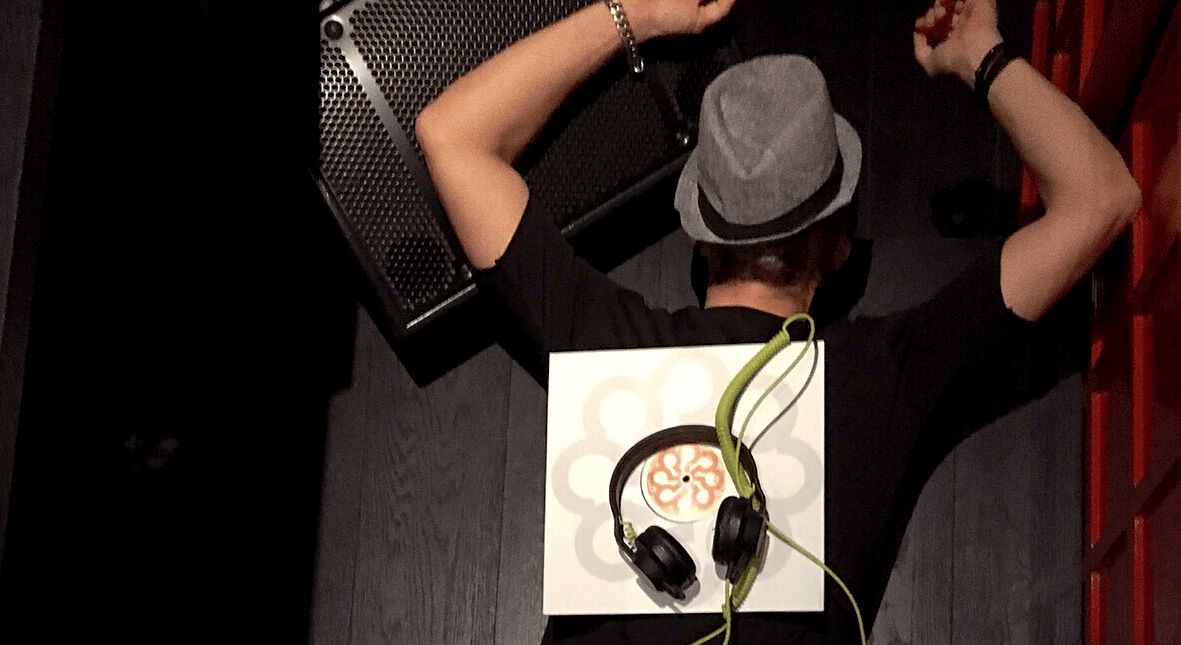 60 Seconds with… Glass Coffee
Hello Glass Coffee, what have you been up to since the start of the new year?
Hi, I've been busy with my residency at Buddha bar Dubai. Giving the shape to some ideas about a new project I've in mind from a while, office work for my label The Alien Gate and building my Glass Coffee Mixtape radio show.

Your new single 'So Lucky ' is coming out on Favouritizm, what is the inspiration behind the track?
Nothing tricky, it was a summer night and I felt the need to celebrate how lucky I am for all I have in my life. Music is the best language I know to share my emotions.
How would you best describe your sound?
I don't like to be closed in a box, but if I would choose some words to describe they would include organic, melodic and eclectic.
As a DJ, you are well known for delivering blissed-out eclectic soundtracks at sunset, what made you pursue this end of the music spectrum as a DJ?
After more than 2000 gigs at sunset I feel a bit intimate and thankful for these kind of vibes and all the special moments I've lived. But in the last few years of my career I'm receiving a lot from the night and sometimes I end up playing until sunrise – feeling like I'm in a perfect circle of life, from sunset to sunrise and so on.
Where is your favourite place in the world to DJ?
Well, well, well….. Buddha bar Dubai winter, Siddharta Lounge Dubai spring and summer definitely Pathos at IOS.
Playing a chill-out set doesn't come with the same instant gratification of playing House to a crowd dancing with their hands in the air, how do you look to engage your crowd and what do you experience personally from a typical Glass Coffee dj set?
I live both the situations and from my point of view they are very similar, It's all about emotions and sharing the music you love, it's all about connecting with people, the right track in the right moment. I can tell you what Glass Coffee experiences himself after a dj set: thankfulness and happiness, I feel So Lucky for each moment!
What's your favourite piece of studio equipment and why?
My beautiful Moog Sub 37, the sound and the whole story behind my Moog is so romantic.
Who would you most like to make a collaboration with?
There are so many talented producers out there, maybe in this moment Claptone is the name.
You're from Rome, but now living in Dubai, how do the 2 music scenes compare?
They're quiet similar, maybe in Rome the underground scene has some roots and Dubai has some more summery and fresh vibes at the moment – the place to be of course.

Who are your top 5 producers right now?
Claptone, Haste Midi, Damian Lazarus, Nora En Pure, Kiasmos

What would be the perfect record for your Valentine?
Matt Monro – Close To You
What other studio projects have you got coming up this season?
I'll have one or two new releases and remixes out every month until June, from September I will be starting work on my first album, fingers crossed!
'So Lucky' will be released on March 1st 2016 on Favouritizm.