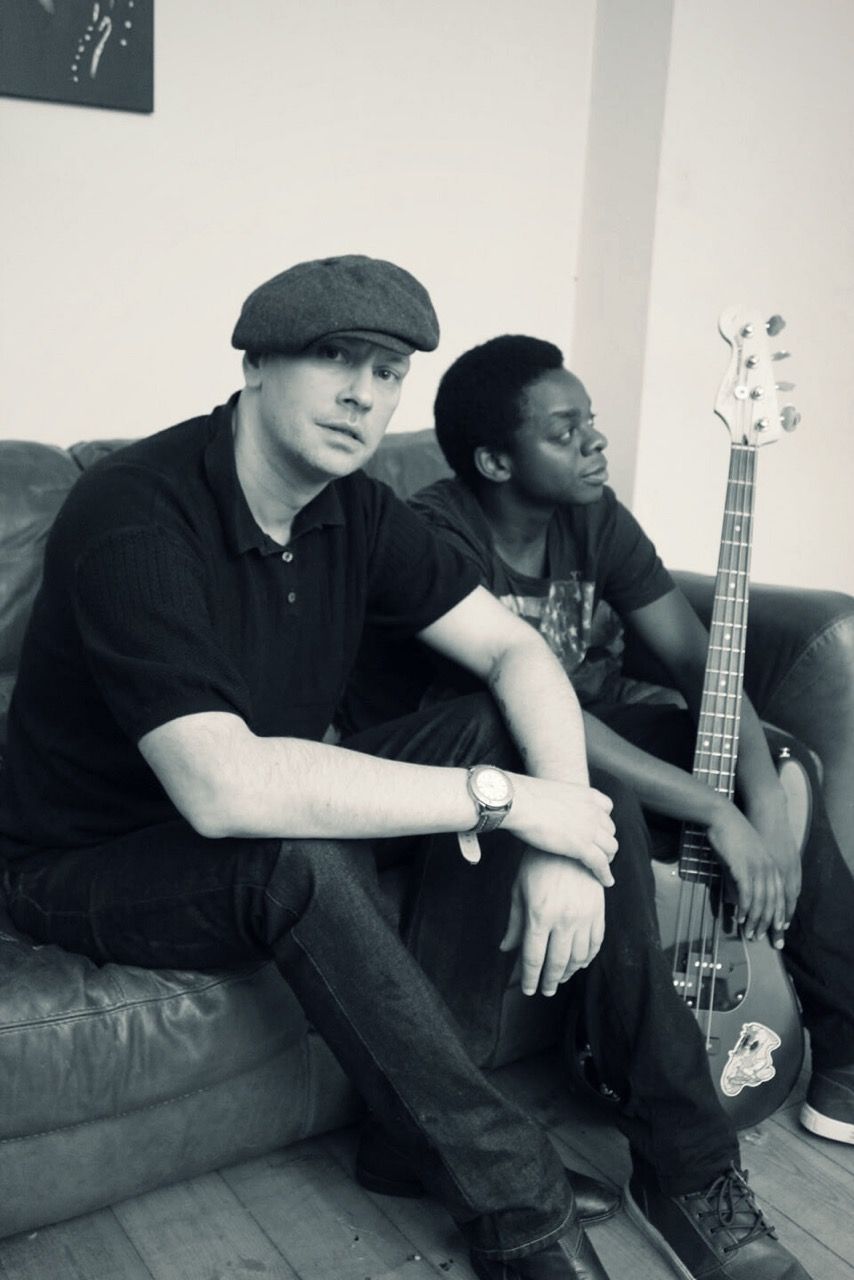 60 Seconds with… Rhemi Music
Rhemi Music's Neil Pierce and Ziggy Funk chat ahead of the Deep Into Soul 5th Anniversary on Saturday March 12th at the Prince Of Wales, Brixton. Joined by DJs Joey Negro, Frankie Felciano, Rap Saunders and more alongside Hanelei performing Live on the night.
Neil Pierce and Scott 'Tastebudz' Searle are behind the much loved Deep Into Soul parties, and Neil with musical partner Ziggy Funk has established Remi Music as a leading UK label now numbering 23 releases well as producing top tunes under the Rhemi Music name.
What can party people expect from your set, styles and sounds at the Deep Into Soul 5th Anniversary party?
We play across the board within our sets at DIS. As there's a very knowledgeable crowd it's great and gives us the freedom to play outside the box. Expect everything from Funk n'Disco to Soulful and Deep House music.
Do you have any secret weapons you can share with us?
Being producers as well as DJs we get to try out our demos on our crowd. There's loads in the pipeline that we will be road testing on March 12th as well as a few special dubplates as well.
Can you tell us what's new for the new year in terms of productions, remixes, projects etc?
2016's going to be extremely busy for us. We have around 6 new projects with Hanlei on the boil, a brand new track with Kadija Kamara as well as many other projects we're working on. On the remix tip we've decided to slow down a little as to focus on our own material, but we have just had our remix of Opolopo 'Spare Me Details' released on Z Records.
How does playing in London, especially @ POW compare to other cities or countries, and do you count London as one of your favourite spots?
The POW is a fantastic space, especially in the summer when we get to have the roof terrace open. The staff are amazing and it has the friendliest door staff in London without a doubt. We feel at home playing there and we've got a great rapport with the crowd there. I wouldn't compare it to anywhere as it has it's own special vibe. Saying that we love to play in Italy too as the crowds are so passionate about their music, the food is amazing and they have a real attention to detail when it comes to sound systems.
How does it feel to have been working in House music for the last 20 years or and what are you proudest moments/memories?
I've been around for quite a while now and have built a solid reputation as a DJ/Producer and club promoter. I feel blessed to wake up every day and do something I love for a living after seeing so many people have to go back to doing jobs they don't like. My proudest moments would be playing at Southport Weekender for the first time on the Main Stage and also watching the reaction to songs I have produced over the years and watching everyone singing along.
How do you manage to keep it fresh, new and vital? Is it a case of pressure as DJ/Producer to always be one step ahead in the house/scene?
We don't try to be one step ahead of anyone. We believe you should only be in competition with yourself to constantly strive to make yourselves better producers. We are always listening to music and find influence in lots of different styles and genres.
Recording & Producing must keep you busy. Do you have your own label and is there anyone or track that you're particularly proud of any and are you psyched about any new stuff upcoming?
Yes we have our label Rhemi Music which we started to have total control over our music and how it's marketed. We've had a lot of big records on the label but our favourite has to be Rhemi featuring Hanlei 'Diamond'. It's been a massive anthem on our scene since last summer and has been championed by DJs such as Louie Vega, Dj Spen, Danny Krivit and Tony Humpries.
What was your first break and first big record and did it set you on your path?
We had separate careers before coming together, but since producing together we would have to say our track with Lynn Lockamy 'Warning' was the one that put us on the map.
You grew up in London and how much of an influence did the neighborhoods around you have on your path towards music? Were there any other major influences such as key people, DJ's, producers or clubs etc?
We both grew up in London although Neil spent some time in Hertfordshire as well. London has always had a vibrant club scene with plenty of colourful characters and its so multi cultural it's hard to get away from being influenced by it. We have a love of everything from Jazz to techno and that would most definitely have come from our surroundings. Influences would include Paul 'Trouble' Anderson, Jeremy Newall, and US maestros, Tony Humphries, Masters At Work and The Basement Boys.
So what does the future hold for you?
Growth, success and happiness hopefully.
Deep Into Soul Top 5 Moments
1. The very first party took place at 3rdSpace in Stockwell in March 2011 although it was billed as Clapham on the flyer as I thought saying Stockwell might scare people off – lol 🙂 I'd always had a love for the music but was relying on a friend's advice on how to run the party. Boy was I in for a shock! I thought this promoting game would be a breeze but on the first night I learned the hard way. I hadn't sourced a monitor speaker for the Djs as I had no idea they even needed one (!), half the people who said they would turn up didn't and my headliner (later to become my partner in DIS) turned up absolutely slaughtered. I was thrown in at the deep end, but all in all we scraped through that night and I had my first taste of the promoting game.
2. After moving to The Music Bar on Brixton Hill I finally felt I had turned a corner as the parties started to pick up in numbers, although I was still barely breaking even and occasionally still losing money. But one party with Phil Asher from Restless Soul tested me and my small but loyal following to the max. On this particular night the heavens decided to open up and we had the worst torrential rain I have ever seen. Unbeknownst to me the club's roof was damaged and water started to flood in, down the walls onto the dance floor and completely flooding the toilets. I thought I was doomed, and everyone would leave, but in true DIS style everyone just carried on dancing and enjoying themselves without a care in the world. It was at this point I realised I was on to something!
3. In 2013 Scott Searle and longtime friend Neil Pierce decided to become partners in Deep Into Soul and see if their joint efforts would take them to another level. We were offered Daytime parties on Sundays at The POW in Brixton, and our first party with DJ Spen saw things really take off. We couldn't announce Spen in the run up to the party as he was playing elsewhere the night before and it would have caused a whole load of drama, so we decided to drop little clues in our promotions. We were at best hoping to get around 200 people through the door seeing as it was a Sunday and no one really knew who the guest was, but by 7pm we were at full capacity with over 700 people inside.
Neil and I couldn't believe our eyes and what night it was.
4. In August 2014 DiS were asked to host the Official Southport Weekender/Suncebeat Reunion party in a joint venture with Alex Lowes. We were highly honoured at the prospect but in real DIS tradition not everything went according to plan!! There was a huge bike ride taking place in London which we hadn't accounted for so the party was a slow-builder. Our headliner Rich Medina was stuck in traffic for over 3 hours so we had to change the DJ timetable completely. Eventually when Rich turned up he played an eclectic set on 7' singles dropping tracks like Nina Simone's "My Baby Don't Care" and to top it off, Grand Master Flash came along after performing at his show in London. To date this is my favourite party and the way Rich played just blew everyone away.
5. Our 2015 Summer Closing party at The POW really cemented how far we had come since the start of DiS. We had three headliners including UK disco legend Joey Negro, Terry Hunter from Chicago and DJ Spinna from New York. A long list of dance music industry people attended including crews from the Found Festival, Groove Odyssey, Hard Times and Groove Fest and we were packed to the rafters and for once everything went to plan! At 5am when the party finished no one wanted to leave and Terry Hunter got to play 2 encores! For us – it was the stuff dreams are made of.
Rhemi Music's Neil Pierce & Ziggy Funk headline the Deep Into Soul 5th Anniversary on Saturday March 12th at The Prince of Wales Brixton flanked by DJs Joey Negro, Frankie Felciano and Rap Saunders with Hanelei performing Live. More info www.facebook.com/DeepIntoSoul