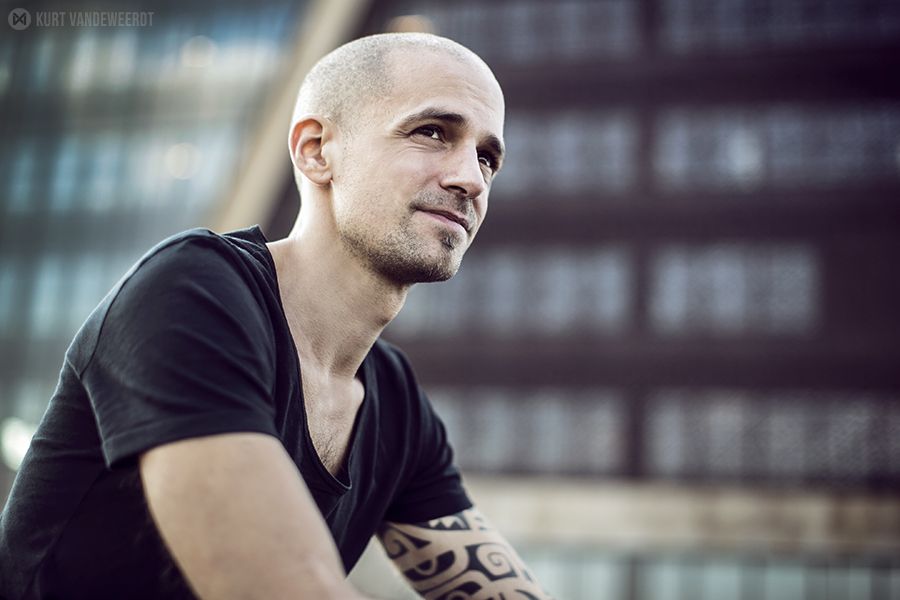 60 Seconds with… Hermanez
Hermanez's release schedule is gathering some serious momentum this Spring, with his latest musical offerings landing on Trapez Ltd and The Plot Music, we grab 60 Seconds the mighty Belgian…
Hi Hermanez, how are you and what have you been up to since the start of the year?
Thank you.. continuing with what I've started and keeping myself healthy.
What turned you on to making dance music and how did you get your first major break?
I just wanted to create music after years of deejaying. It absorbed a lot of my time to acquire the knowledge. I guess a combination of doing it a lot and being impassioned by music itself.
Were you always musical growing up?
Yes I was, music was always on as soon I figured out how a tuner and tape play/recorder worked.
You're from Belgium, how is the dance music scene there?
There are so many good things going on here. It's increasing every year in the quality and quantity.
Your discography is quite impressive with your productions featuring on many of the world's coolest underground labels from Noir, Suara, Kindisch, Lapsus, Leena, Circle and many more, do you have specific labels in mind when you create your music?
No I don't, I just try to have a void in my mind when I'm making music. I always start the writing process with jamming.
Your work has been supported by the likes of Loco Dice and Luciano, among many, what's been the biggest track of your career so far?
Soms – Nicotine EP – Leena Music
How do you think you've grown musically since you first started out and where do you see your sound heading in the future?
I have no freaking idea. If I had a better crystal ball I could tell.. Having said that, I just do my thing which I like in that moment. I guess the basic prospect of my sound will be always present no matter what I do.
Your 2 remixes for Daniele Di Martino & Solvane 'Daarp' are dropping on The Plot Music, tell us about the 2 different versions and what to expect?
Crispy, edgy, melody and techy.. the 3am version is more melodic Techno, the 6am remix is melodic Tech House.
You will also have your own release on The Plot Music, how did you link up with them?
I'm involved with the Berlin based project "My Favourite Freaks" and The Plot Music is a side project label of theirs.
What part do you most love about your job, producing or performing and why?
I like the whole package, making music and Djing because of it.
Who are your three favourite labels right now?
Pokerflat, Rekids and Suruba X.
What can we expect from a Hermanez DJ set?
It depends on how long I have to play and the set time. I try to tell a story.
Who would you most like to play a B2B set with?
I don't know, it depends on the musical direction, I have played a lot of B2B sets, but it was always decided on the spot. Like I did with Ramon Tapia and Massimo Girardi in the past when we played together a lot on the same line-up.
What three records never leave your record box and why?
DBX – I'm loosing control – I've been Djing for many years already, this one has so many memories.. I just need to have it with me 🙂
Minilogue – Doiicie – It's just timeless for me, I mostly play it in my long sets.
Unknown Artist – Something Else – It has such a great vibe. Love it.
Can you tell us about any of your forthcoming tracks and remixes?
There are a few new releases coming up on Circle Music, My favourite Freaks, Bad Barbie Records, Cachai and Celesta Records.
Daniele Di Martino & Solvane 'Daarp' (Incl. Hermanez and Björn Störig remixes) is out now on The Plot Music.