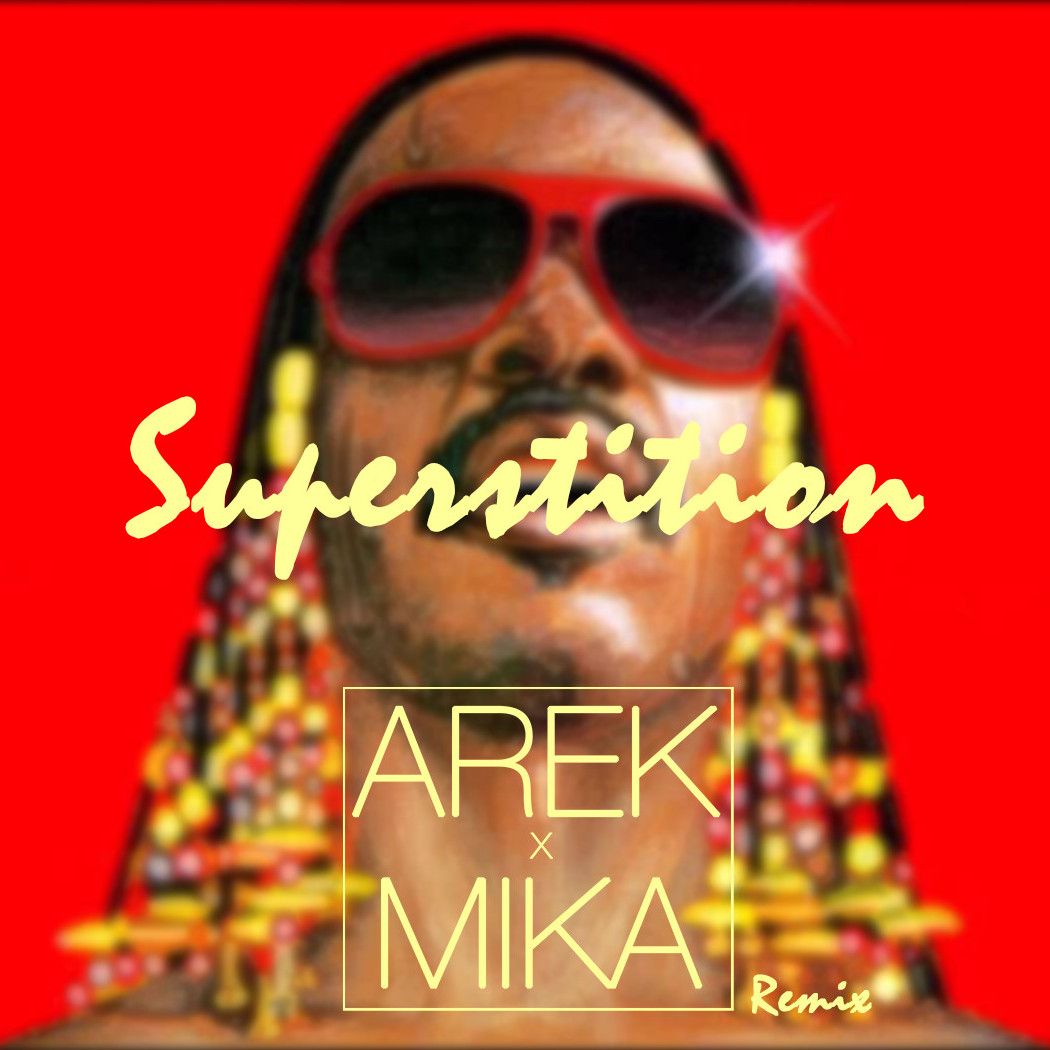 60 Seconds with.. Arek and Mika
This remix idea was on our mind and decided to make it at last. Since we lost a lot of legends last year we wanted to show our respect to a living legend Stevie Wonder and his track. We decided not to lose the vibe of the original track and not make it sound industrial. Long live Stevie Wonder and Funk.
We chatted to them this week…
Hi Mark, thanks for being here with us. How are you and what's going on around you at the moment?
Hi. Thanks for this interview. We have a lot of plans and future projects going on right now. We are working with our management crew on growing our business.
You've just released the 'Superstition (Remix)'. How did this project come about?
We were hanging around the studio and looking for a funky and groovy track to work on. Our friends were together with us too. After an hour of searching our friend's phone rang.
The ringtone was ''Superstition''. We remembered the whole track, and it was a perfect match for our style.
How would you describe this record in terms of style and sound?
This record's style can be described with just two words. Funky and Groovy. It makes you bounce and want to dance. The sound is old schoolish.
Where did you draw inspiration from for your 'Superstition (Remix)'?
We got our inspirations from the artists we listen and our ongoing projects.
How long did it take to complete this production?
Actually it took a really short time! We finished everything in a month.
Could you walk us through the production process behind the release?
After finding the track we decided which parts to use from the original. We tried not to lose the vibe and groove of the original track and add a Tech Housy feel to it. We made sure not to make it sound too industrial.
Which plug-ins and sounds shaped this project?
Actually, there was not a special plugin but for the snare rolls we used a different echo and reverb chain. It gave a rolling feeling on it without copying it.
The 'Superstition (Remix)' was released by yourself as a free download, what made you decide to self-release?
This was a project to show our appreciation to Stevie Wonder. Our aim was that, so we did not want to work with a label. And another issue was clearing the samples.
Where would you imagine this production being played?
We are imagining this track to be played at beach clubs. The feeling of the track will catch the crowd.
Describe the 'Superstition (Remix)' in three words.
GROOVE-FUNK-HOUSE
Why should people listen to the 'Superstition (Remix)'?
People should listen to it because they will feel summer inside them. It will hopefully make them happy!
Do you have any other projects in the pipeline this year?
We do have a lot of projects in the pipeline this year. We had a release in the beginning of January but due to some business issues with the label it got dealyed. We have almost 10 unfinished projects but we've got a couple of demos too. Thank you for the interview 🙂
Listen to 'Superstition Remix':
https://soundcloud.com/arek-berin-mikael-oz/stevie-wonder-superstitions-…
Arek & Mika Online
https://www.facebook.com/mikaarek
https://twitter.com/areknmika
https://soundcloud.com/arek-berin-mikael-oz
https://www.instagram.com/areknmika