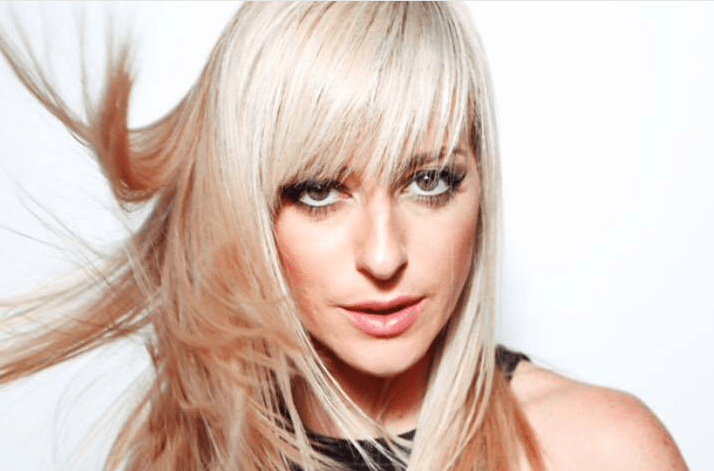 60 Seconds with… Ilona Maras
Ilona Maras is a name to remember. A woman who has really made 2016 her own with a huge summer track called 'Orphan' that was released on Emotive Sounds in July, it was soon followed up with a feature in last months DJ Mag UK of rising hot new talents. Now with a release about to drop on seminal imprint Get Physical, Ilona found time in her ever growing busy schedule to sit down with Ihouseu, and talk about where she's come from and also her recent well deserved industry recognition…
How did you first get into dance music – was it via parties or the radio or friends? What music were you into back then?
It was definitely radio as I was a kid. I started being part of some kids shows as well, where I had a chance to see what's actually going on in the studios and how it's all being done. Not late after, parties started even at that young age.
How long 'til you started DJing? What stuff were you playing? What parties did you play?

It was approximately 6 years ago, and I just realized it was 5 years ago (today) that I had my very own night for the first time in a club. It's funny that at the beginning I was playing literally only the tracks that I really really loved, regardless of the genre, its origin, its age or so, and people loved it. I believe that due to lack of experience, I was taking more risks with everything, but the crowd reacted greatly. There were a lot of house grooves, I would say Defected in The House at the time, blended with Buddha Bar grooves, then a lot of trancey & progressive music from famous Global Underground compilations. Anything basically that was getting me going those past couple of years. I played my first parties in Zurich, around the local bars and clubs, then extended to more underground scene, in the 'dodgier' but more interesting areas of the city.

And what now are your aims as a DJ – do you have a sound, a style?

I still travel with my sound around. From year to year I change, my taste changes, and I get inspired by new things, so I cannot really say I want and I will stick to one sound or one style. At the moment I feel that my sound carries a lot of melodies, very often vocals, as I like it to carry some emotion, and that's the best created with the human vocal, or nicely played melody. I do like heavy bass lines, so at least for that, I am pretty sure people can recognize me.
And when did you start making music, what did it sound like, what gear did you use?

I started many years ago. I would say even 10 years ago or so. It was just a game, a cracked version of Logic installed in my laptop and I played around with it whenever I had some free time. Later on it started getting more into me, as I realized that I can actually create something nice. I started getting good feedback from my friends for the 'jams' I had. Then I enrolled to a few production courses, and with the time started having more 'polished' projects. I used only my laptop at the beginning, and really only some years after I got myself a small keyboard.
How much have you evolved since then? What gear do you use now, what are you aiming for with your productions?
Now I am very happy with my Roland TR 8, a few Moogs, and Prophets, and Bass Line 303,and hoping for a few new synthesizers this year. I love new sounds and new gears, but it all has to come at the right time. I take my time to explore everything from all the hardware I have.
You got some love in DJ Mag recently – what was that like? How does it feel to be getting recognised?
When I got the news that I will be featured in DJ Mag, I almost did not believe it, and I mean it. I must admit when I saw the article it felt pretty great. Doing what you love is really good, but being recognized for it by the people, especially the experts in your industry, is another unique feeling. It's that career moment when you say 'yes all that hard work, long studio hours, countless gigs in good and bad places, are actually coming to light now.'
You have a new EP on Get Physical – how did that come about? Who contacted who?

The EP is out on 4th November, but so far I have got great early support by many Djs and radio stations. I contacted Get Physical with many other tracks which I was thinking that they might like, however Existe worked out the best for them.
Did you write an EP with them specifically in mind? Did you tailor it to their sound or?

Not really. The original and the remix Bryan did for it was really random. We said let's send it to Get Physical, see their opinion. They immediately liked it and I was really happy.
How did you link with Sanja and Sutja – why work with them? What do you like about their sounds or style?
I know Sanja for some years now, and I have a great bond with her as a person and also as an artist. We have a very similar upbringing, we come from relatively the same region, and were influenced by the same music styles, so I believe that united us in all possible ways. I knew for a long time that I will do something with her, and it was just a matter of time. She suggested to invite Sutja on vocals, as we both knew we needed Spanish 'touch' in this.
What else have you got coming up/are you looking forward to?

I am really looking forward to my new EP after this in January with Emotive Sounds, as this is one of my favorite tracks I have created until now. It has an eastern soul in it, but it's very much of where I was in the past couple of years, and it has a significant story behind. This is what art and the music should be about.
Ilona's Ep 'Existe' is out on November 4th on Get Physical