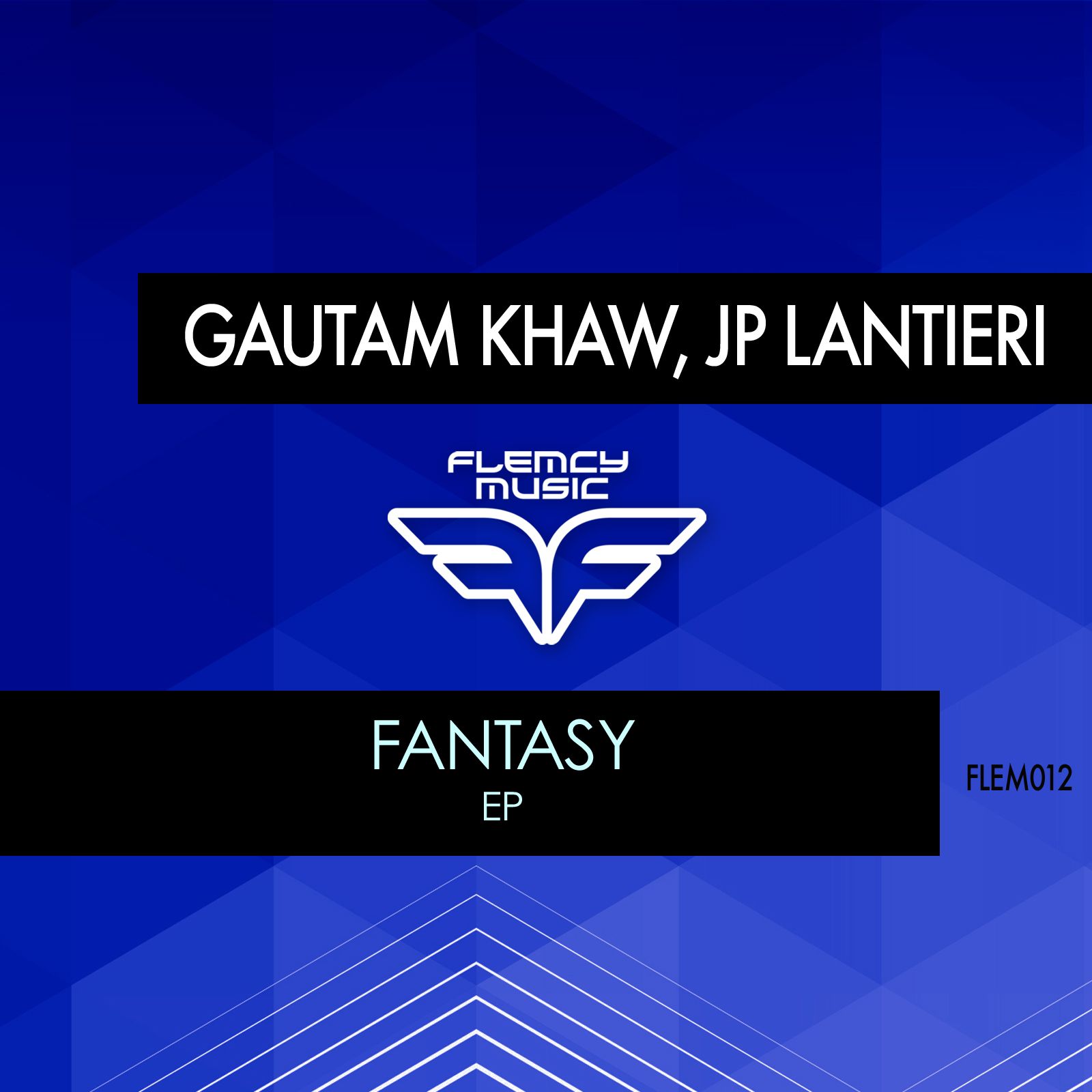 Behind the Scenes of JP Lantieri & Gautam Khaw's 'Fantasy EP'
JP Lantieri is a name that has been on the name for some time and it's no surprise why. Armed with a discography of top-notch productions, he has had the pleasure of playing all around the world in some of the globe's most premiere clubs, including EGG and Ministry of Sound, both in London. We caught up with the Flemcy Music boss to chat about his latest release, 'Fantasy EP', collaboration with Gautam Khaw.
Hi JP, thanks for being here with us. How are you and what's going on around you at the moment?
You've just caught me at ADE in Amsterdam, and it's one of the first times I see a shining sun in this beautiful but usually rainy city!
You've just released the 'Fantasy EP'. How did this project come about?
I met Gautam a few years ago when I was still living in Malaysia, during an event run by a common friend and prominent figure in the local music scene. I could see that he was passionate, so we've been chatting about music quite often. When he moved to UK we thought that it would be nice to make something together.
How would you describe this record in terms of style and sound?
It's kind of stretching out of our respective comfort zones, both for Gautam and for me. Guam is a pure uplifting trance lover, you can really feel his influence in 'Fantasy', and I'm more on the tech side. So we both brought our respective musical sensibilities, and I'd say it worked, we are both quite happy with the result.
Where did you draw inspiration from for your 'Fantasy EP'?
First we started to make "Just You", which is on the tech house side. Then we got used to work together and decided to make a second track with more drive. That's how "Fantasy" came, which I personally think has more character. The trance main parts contrast very well with the epic orchestral breakdown and the buildup which never fails to give me goosebumps.
How long did it take to complete this production?
Years (laughs)! Almost 2 years, for 2 tracks! Gautam used to live in Manchester while I was in London, so he came to London to work with me on our project. But he is a perfectionist (which is good), so he had to come a few times. We eventually finished the EP in the amazing facilities of Mile High Sounds in Kuala Lumpur during my mini tour last March.
Could you walk us through the production process behind the release?
Basically we used my computer and Ableton Live to build our tracks (even though Gautam did perform the final mixes on his own setup). We shared our banks of samples, and luckily we had more or less the same virtual synths so we were both quite familiar with them for the sound design process when we were looking for specific sounds.
Which plug-ins and sounds shaped this project?
Ah, let's go technical then!
The kick is not a sample. It's generated from the amazing 'Kick' plugin by Sonic Academy, the Nicky Romero edition. I always use this one (and many big names also do).
On both tracks the sub bass is a juxtaposition of carefully filtered simple low bass sounds from Sylenth.
The various basses and organs come from Sylenth and Serum. We usually use several bass sounds on different notes on separated channels to build an interesting bassline.
Most of the percussions are from loops that we chopped and processed, with a few ones that we've imported in a sampler to play them on pads.
The acid line in 'Just You' is from a plugin called Audio Realism Bassline 2, an excellent emulation of the historic Roland TB-303.
Something interesting about the vocal chops in 'Just You': we've imported some vocal chops in a drum rack and jammed with them like if they were percussions until we got a nice groove.
The plucks in 'Fantasy' are a juxtaposition of several Massive and Serum sounds.
The trip arpeggios leading to the main breakdown in 'Fantasy' are from Absynth.
In fact the source of the sounds do not really matter as long as the result gives the magic that we are looking for.
The orchestral part in 'Fantasy' breakdown has been done the classical way. One channel per instrument. No chords except for pads on Omnisphere (great software for lush pads) and some added chords from EastWest Symphonic Orchestra strings to glue them. So we have one line for violin, one for viola, one for cello, one for doubleness. These 4 ones were from the Ableton Orchestral Strings pack. French horns and muted trumpets were also from an Ableton Live pack. We've really spent many hours on this part to make it sound like an epic Hollywood film or video game trailer.
All of this not withstanding tons of processes and automations (automation is key to make sounds have an evolving life).
As you can see we've been quite deep in the process of creation, which explains that we've taken our time.
The 'Fantasy EP' was released on Flemcy Music. What was the reason for the decision behind releasing on this label?
Convenience. As both tracks are quite different in style ('Just You' is more tech house and 'Fantasy' is more progressive with a trance feel), and as we wanted to release them together as an EP, it was easier to do it on my label Flemcy Music.
Where would you imagine this production being played?
'Just You' is more clubby, possibly more for building up the vibe than for peak sets, whereas 'Fantasy' is really driving with an epic orchestral breakdown (think of some elaborated video games) and I'd love to see it played in festivals.
Describe the 'Fantasy EP' in three words.
Epic, Driving, Addictive.
Why should people listen to the 'Fantasy' EP?
Why should they not? OK that may be a bit pretentious, but we hope that 'Just You' is infectious enough to make them tap their feet, and 'Fantasy' driving enough to bring them some epicness, goosebumps and hands in the air moments!
Do you have any other projects in the pipeline this year?
This year is coming to an end, so we at Flemcy are going to end it with fireworks! Flemcy Music is soon turning 1, and we're going to celebrate our first anniversary by releasing an… anniversary album consisting of tracks that we've released in the past year: 14 artists, 14 tracks! Our first legacy I'd say.
Available Now
https://www.beatport.com/release/fantasy/1847111
Gautam Khaw Online:
https://www.facebook.com/GautamKhaw
https://soundcloud.com/gautamofficial
JP Lantieri Online:
http://www.jplantieri.com
https://www.facebook.com/jplantieri
https://twitter.com/jplantieri
https://soundcloud.com/jplantieri
Flemcy Music Online:
http://www.flemcymusic.com
http://www.facebook.com/flemcymusic
http://www.twitter.com/flemcymusic
http://www.soundcloud.com/flemcymusic