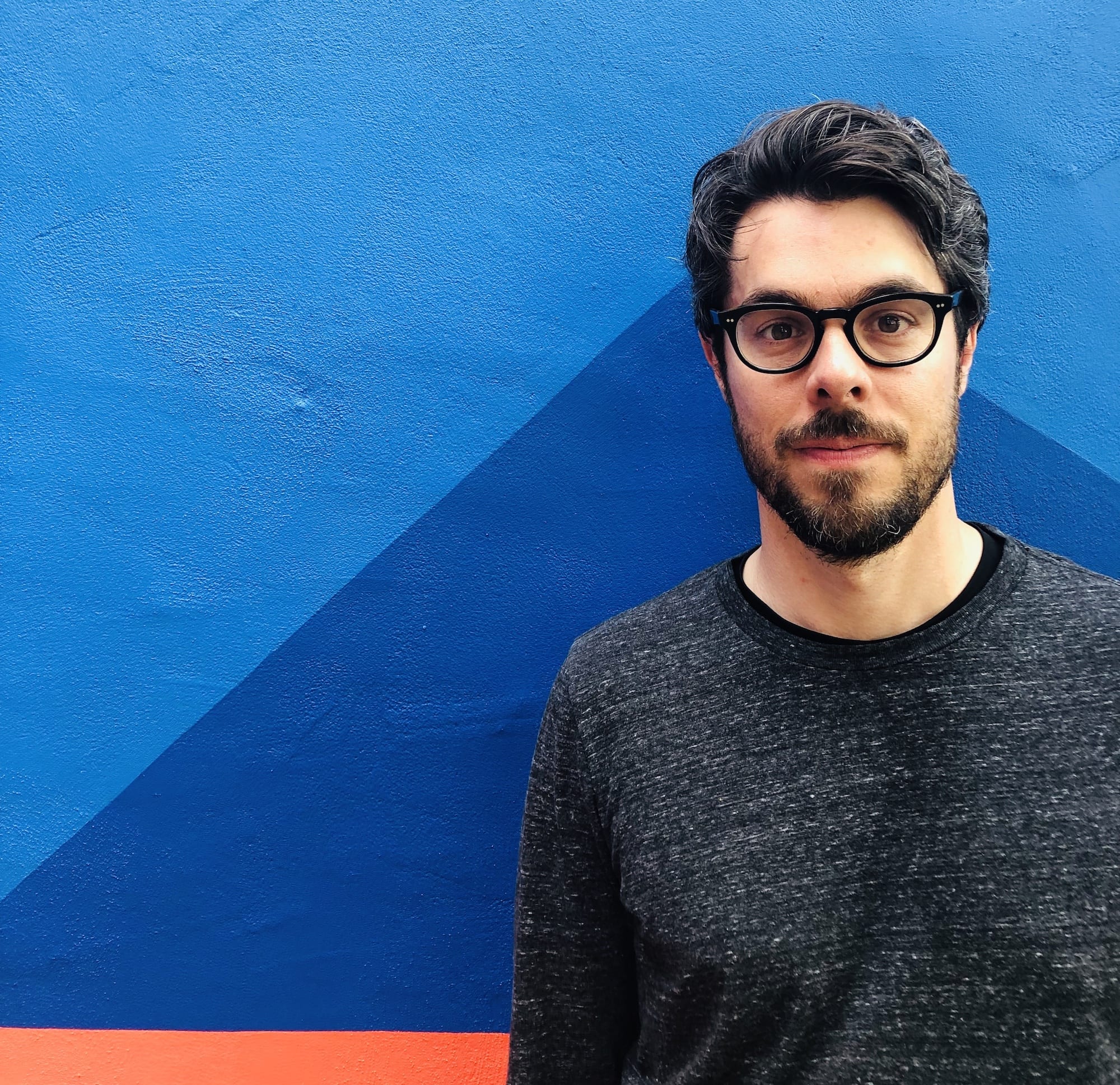 60 seconds with Jason DeRoche
60 seconds with Jason DaRoche
Canadian producer Jason DeRoche has been bubbling up on the House and Nu Disco scene over the past couple of years, regularly releasing on labels Deeplife Records, Hot-Q and LW Recordings. As he releases his ace new single 'Always Gonna Be', we grab 60 Seconds to find out more about this hotly tipped talent

…
Hi Jason, for those don't know you, please tell us a little about yourself, where you're from and how you first got into making dance music?
I'm from Southern Ontario originally, a small town near Niagara Falls. I first started producing electronic music with a friend in high school, messing around with samples on Cakewalk. Groups like Chemical Brothers and The Prodigy blew my mind and I had to learn how to do what they did. Soon I found Reason and my world was never the same!
Describe your sound in 5 words…
Deep, funky, fun, melodic and big.
Who or what inspires your productions?
My wife, my kids, nature, my spirituality. And I love listening to classic sounding house music to get things going. 
You're a trained Jazz guitarist, so what made you decide to go down the route of producing dance music and do you still tinker with Jazz at all?
Jazz will always be with me. I learned so much about harmony thanks to the countless hours of playing, but dance music has always been with me as well. And I've always been switching back and forth between performing music and producing. Right now producing is in the forefront, but Jazz will come back around again I'm sure. 
What was your first release?
'Realign My Mind' (Feat. Ben Di Nunzio) on Deeplife Records. 
How do you think your sound has developed since then?
I've honed in more and more on what is important to my sound and I've learned to simplify things. I really appreciate the whole less is more approach to producing. I focus on having a few really quality elements in my songs and keeping them centre stage. 
What's your own favourite production or remix?
I really like the remix I did for Kevin Aleksander's track 'Day N Night'. I only had a couple of weeks to produce it, but it came together so nicely. I love the sound I achieved on that one. 
You've just released your brand new 'Always Gonna Be' featuring Ben Di Nunzio on vocals, what we can expect to hear?
I am really proud of this one, it has a deep, Nu Disco Vibe to it and Ben killed it on the vocals, he is so soulful.. The whole thing just dances. 
You've also got House Music legend Eddie Amador on remix duty, what did he bring to the table?
I was so excited to find out that Eddie was doing the remix as he is so talented and has so much experience. His remix really features the important parts of my track, but he's put such a great classic house vibe to it. 
What's your studio set up like?
It's a mixture of in the box and out of the box. I have started to collect synths, so I've got the Korg's Minilogue XD and their Monologue. I use both a lot for my synth sounds. I also recently purchased Arturia's Drumbrute which is handling a lot of my analogue drum sounds. I use Presonus Studio One 4 to bring everything together and to mix and master. I've collected some great plugins too and I use Soundtoys plugins a lot. 
When In the studio, do you have any rituals or bad habits? 
I obsess over the final mix, like way too much, especially the balance. So in the end I have way too many bounced versions of my track. 
When it comes to your dj sets, what can we expect to hear?
I love Soulful house and Gospel house, so I like to gravitate to that sound. But I also love to mix in some heavier future house tracks too. 
What are you current top 5 records? 
Ann Nesby – So Much Joy (Alaia & Gallo Remix) – Defected
Disclosure – Energy – Island 
Solardo and Eli Brown – My Life – Ultra
Qubiko – No Fear – Glasgow Underground
Luke Solomon – Love. Hope. Happiness (feat. Amy Douglas & Queen Rose) – Classic Music Company
How has the Coronavirus effected your work and what have you been doing to keep yourself occupied during lock down?
We have two young kids (4 and 2 years old), so them being home full time keeps us really busy. But I've been using the time to work on a lot of music, both for myself and others. 
What do you like to listen to when you're not in work mode?
Jazz classics like Miles Davis or Coltrane are always calming for me. I also love to listen to great singer song-writers. 
What else should we be looking out for from you in the next few months?
I've got a new house track I'm finishing up that I'm planning on releasing through Deeplife and I'll be working on some new remix projects too. 
'Always Gonna Be' (Incl. Eddie Amador Remix) will be released on Beatport exclusive July 10th / Full release July 24th 2020 on Deeplife Records.