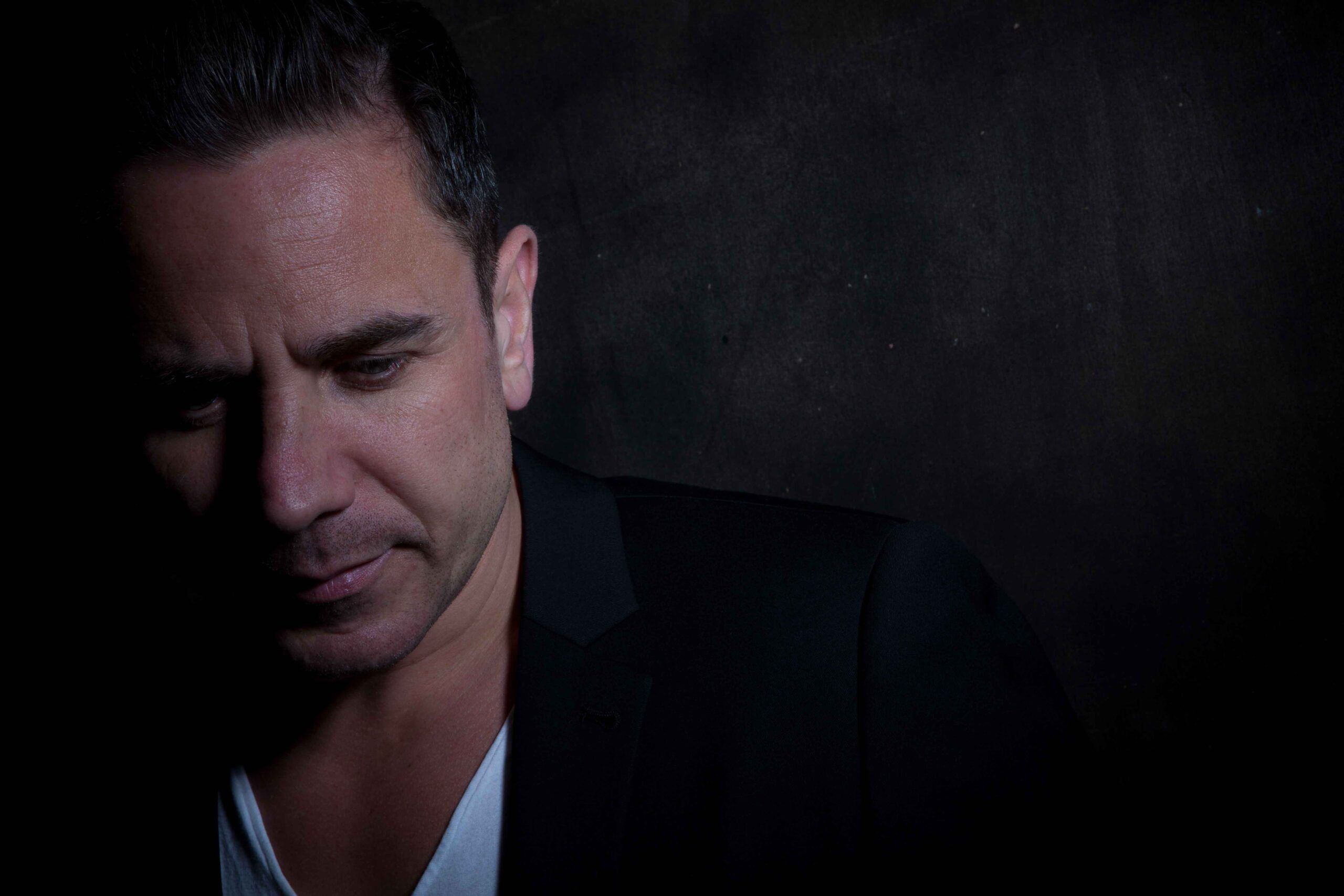 60 Seconds with… Jason Herd
Jason Herd (aka Juan Kidd) is a House Music veteran with twenty five years of DJing and producing under his belt. He has gained worldwide acclaim with his signature uplifting soulful and vocal house productions, releasing on top labels such as on Defected, Subliminal Azuli, Toolroom, Moody and CR2, to name a few. Armed with big set of remixes of Juan Kidd, DJ Jorj & Michelle Weeks' 'Be Real' to kick off 2019, ihouseu grab 60 Seconds…
Hi Jason, for those don't know you, please tell us a little about yourself, where you're from and how you first got into making dance music?
I'm from Manchester and started DJing in the early 90s, ran clubs in Manchester and Birmingham booking DJs like Full Intention, Joey Negro, David Morales, Frankie Knuckles, Erick Morillo, etc. There was a DJ who had a studio in Manchester and we used to see him in Eastern Bloc Records every week, he'd try getting me in the studio but I didn't believe I could do it. Any way one week he offered me a free day and that was it, I go the bug, bought his old brown Mac and just dedicated every free minute to making music.
Who are your biggest influences?
Has to be Def Mix, Jazz n Groove, Subliminal, Defected, AM:PM etc, they were the days for me. I'm not a musician so there was so much music to be inspired by then.
Describe your sound in 5 words…
Soulful, Funky, House, uplifting, classy (most of the time…)
What was your first release?
It was a record I did in Manchester called 2Risque "Turn It Up", it wasn't a bad first attempt, thanks to a good engineer in Manchester.
What was your breakthrough track?
I would say my soulful track "Tell Me Why" with Abigail Bailey, it got me notices in London and started me gigging outside Manchester. That's what got me talking to the people in the scene I'd been trying to connect with.
How do you think your sound has developed since then?
Well my production and engineering skills are a different ball game, I don't use engineers anymore, in fact I engineer for others. I learnt from the best in House music. My music has gone full circle, I'm back to quality vocal / soulful house but with better productions. The main thing I'm trying to sound like me, no one else.
Who or what inspires your productions?
I just music that moves people with soul and funk, whether that be a Tech House or Soulful house record.
You've just delivered a cracking set of remixes of Juan Kidd, DJ Jorj & Michelle Weeks 'Be Real' which we love, what we can expect to hear?
I just wanted to do a set of mixes that complimented the vocal in a style I would play nowadays and vocal house is making a comeback, many thanks to Glitterbox, etc.
With Juan Kidd being one of your other aliases, how hard was it to remix your own track per se and what inspired the new direction?
It was easy, it was the mix I should have done them, I did it to work with the vocal, not to fit a certain genre or label which is my motto from now on.
What's your studio set up like?
My sons friends say "Sick"…. I used to have a big studio in Sankeys, but as I stopped DJing for a while I reduced my studio to my needs and all I need. Cubase, Mac, Maschine, Barefoot Monitors, Prophet 6 and Moog voyager synths all in my spare room. My old studio cost me £30k with acoustics and £12k speakers, etc and it didn't sound as good as my spare room. Its all about the monitors matching your room for me and I've landed perfect here.
When In the studio, do you have any rituals or bad habits?
Old bad habits were sending tracks out too quickly, its a big no no for me now.
When it comes to your dj sets, what can we expect to hear?
Straight up vocal and soulful house, early doors to peak-time house and dubs, all depends if the warm up DJ has been a bell end or not….
What are you current top 5 records?
Spencer Morales Tash Rae "I Need Your Loving" Quantize All Mixes are great
Mike Risk "Welcome To My House" Dope Trax
Paolo Martinez "I'll Take You There" (Dario D'Attis Remix)
Thomas Krauze "So Far" Erase
Duty Sound, Speak Air, Matthew Lewis Jnr "You've Got The Luv" (Angelo Ferreri remix)
Who was the last DJ you saw playing and where?
The last gig I did was the last time I went to a club which was Parklife 2017, I was playing MainStage as Pirate Copy, a Tech House alias I was doing, Jamie Jones and Patrick Topping were on and smashed it. As far as house is concerned.
What do you like to listen to when you're not in work mode?
I listen to all sorts, but Zero 7 is a biggie for me but I love all the 80's Soul, Luther Vandross, Sade, etc.
What else should we be looking out for from you in the next few months?
I have just signed a track from my friend Davos ft E-Man and I've done what I think are great remixes. I have new tracks with Lisa Milett and some gospel singers I have worked with. I have an albums worth of music, I just need to nail the vocals.
Finally, what are your goals for 2019?
Get back out there with a load of fresh new material, that's it. Watch this space.
Juan Kidd, DJ Jorj & Michelle Weeks 'Be Real' (Jason Herd Remixes) will be released on Traxsource promo on 18th January 2019 on Weirdo Recordings.