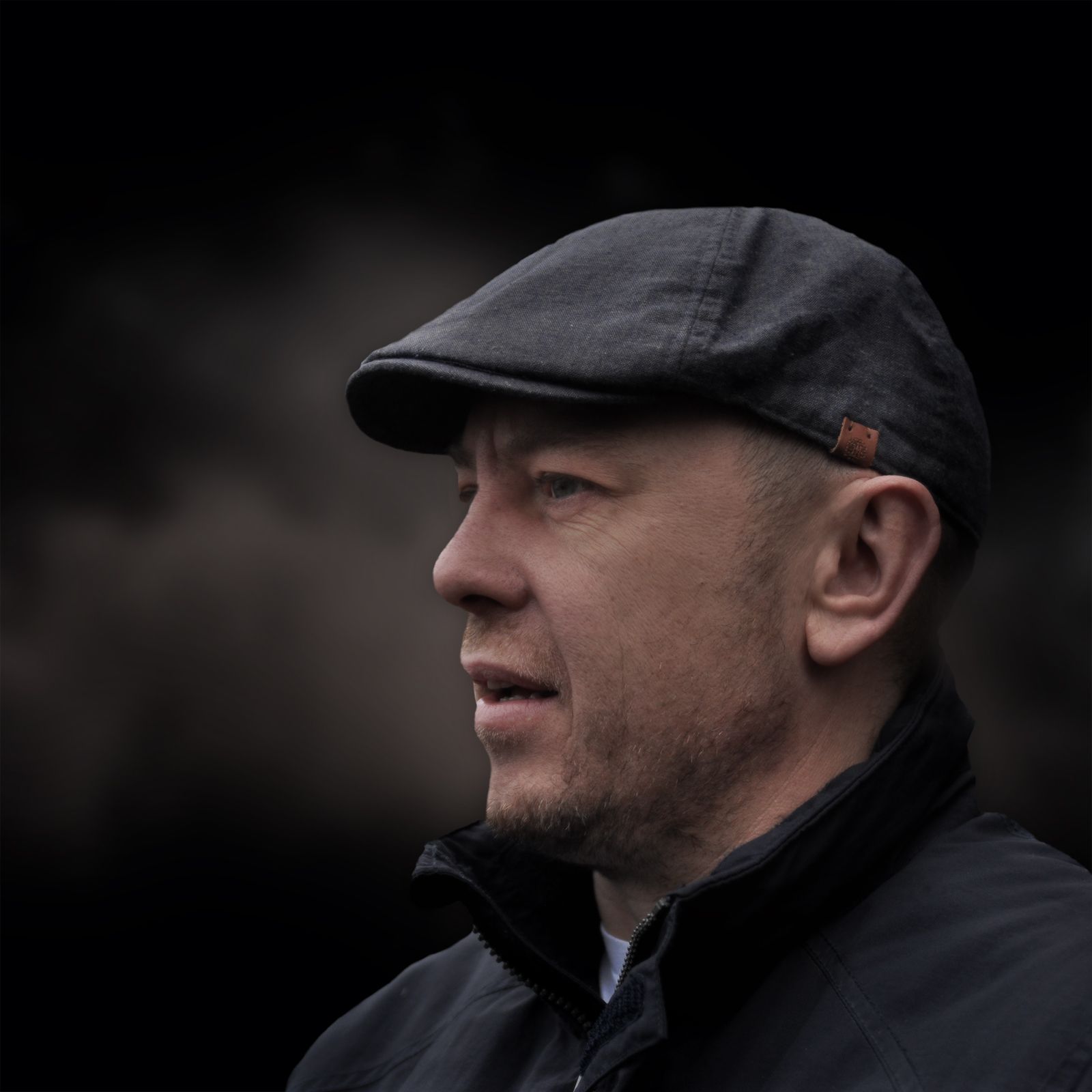 Behind The Scenes with… Genetic Funk
Genetic Funk is about to unleash a tasty remix EP of Bai Kamara Jr's album on his own Grounded Records label, we go behind the scenes to find out more about the project…
Happy New Year Genetic Funk, what have you been up to lately?
Happy New Year! I've been going through some old DAT tapes of unreleased tracks and digitising them ready to be released on our new label later this year.
You've just remixed a set of songs from Bai Kamara Jr's album, please tell us a little about how each one sounds?
'If You Need Some Time' is a smooth deep soulful song with live instruments a plenty. 'Any Other Way' is more on a soulful house vibe again with some live brass and synth action and 'Citizens Of The World Unite' is a kind of Afro Soul vibe with plenty of live percussion this time and a strong message.
What's you relationship with Bai and what brought the project about?
I was introduced to Bai from Richard Pring aka True2life, Richard commissioned me to mix down a couple of remixes he was doing at the time for Bai. The songs were Any Other Way and I Work Hard taken from Bai's album 'The Mystical Survivors And Some Rare Earthlings Vol 1' and released 2017. I loved the 2 songs so asked to sign them. After speaking to Bai we picked another 2 songs 'If You Need Some Time' and 'Citizens Of The World Unite' and remixed / re produced them into Bai Kamara Jr Remixed.
What inspired the music direction of your remixes?
I always start with the stems and see what inspirers me, I then follow the direction that I get from a spark of something like a guitar riff or vocal. Then ill start building up with beats and chords and keep layering.
Which out of all the tracks you remixed is your favourite and why?
Hmm cant really pick a favourite.. I think 'Citizens Of The World' Dub is special because I laid down the piano solo in one take at about 3am one morning after I had spent the day working on other projects
Which was the hardest of the tracks to remix and how did you overcome any obstacles?
I wouldn't say one was harder than the other, but I would say they took a lot of work.. if you listen to the originals on Bai's 'The Mystical Survivors And Some Rare Earthlings Vol 1' you will hear how much work has gone into this project from all the remixers.
How long did it take to complete the whole package and are you happy with the results?
It will be around 9 months, but thats because I have other commitments in the studio so I'm always dipping into other projects. Yes we are all very happy with the results. Martin Iveson did a great job with the mastering as he always does.
True2Life is on board for several remixes, what did he bring to the table?
Richard Pring aka True2life was the catalyst for the whole project, he has worked with Bai before and as mentioned previously he commissioned me to mix down his remixes for Bai and then I signed them. Richard brings his energy to table every time and I love what he's doing with his Garage House sound.
Do you have any future plans to work on any new collaborations together with Bai?
Yes we have plans for a collaboration with Richard, Bai and myself which we have started..
What's your favourite piece of studio kit?
Again difficult to pick a fav, but If pushed I'll say my Maschine.
What's your Achilles Heel when it comes to producing?
Over producing and over thinking things …sometimes Ill spend hours faffing over stuff that nobody will ever notice, but I know its there so have to deal with it.
What else are you working on at the moment that you can tell us about?
Apart from setting up the new label Ive been working on a new track with Mr. V called 'I Be Searchin' which is almost ready plus a collatoration with Michael Proctor. I have a new 2 track ep 'Back Tracking vol 2' dropping next month and new track titled 'No More' to come later in the year. I have also got a radio show called 'Made With Soul' starting on MuusicFM this month.
What are your goals for 2019?
My goals for 2019 are to simply release as much music as I can and enjoy life!
'Bai Kamara Jr Remixed' will be released on January 18th 2019 on Grounded Records.