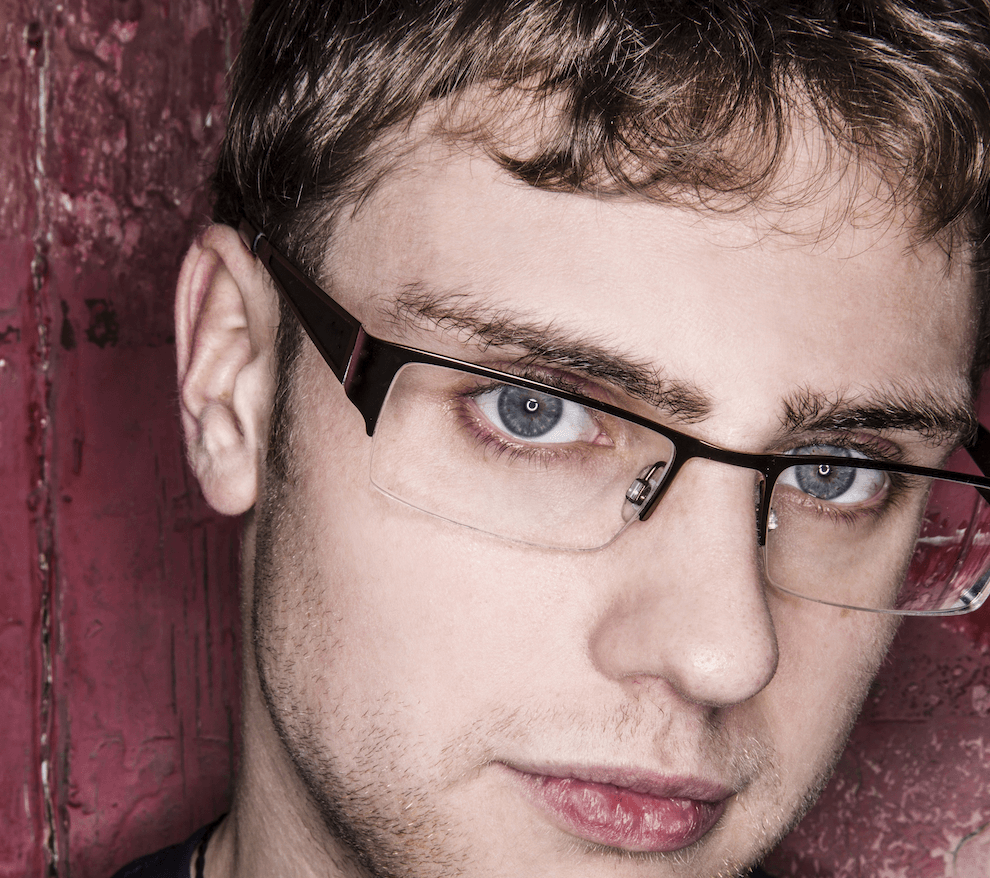 60 Seconds with… JOSH BUTLER
Having recently scooped a prestigious Beatport Award for, the 2013 mega hit, 'Got A Feeling' and releasing his killer 'No Frills' EP on Kerri Chandler's revered MadTech imprint, we catch up with House music's new hero Josh Butler ahead of this headline performance at Club No.65 in London this Saturday to talk about his influences, remixing and touring…
Hello Josh, Welcome to Ihouseu. Massive congratulations on winning your recent Beatport award for 'Got A Feeling'. It must have been the most amazing feeling, how did you celebrate?
Thank you, yer it was very unexpected but a massive honour. Celebrations were pretty simple, nice meal in Leeds then some serious blazing with Bontan in the studio.
We're loving the new 'No Frills EP' that has of course just been released on Kerri Chandler's acclaimed MadTech label. Has being in contact with Kerri had any particular influence on the way that you make your music?
Kerri has been a huge influence to me way before this release and even before I had met him.
What other DJ/producers have had an influence on the way you make music?
I could list all sorts of people here but lets stick to some key artists. Pink Floyd, Todd Terry, Eric Prydz (Cirez D), Paul Van Dyk, King Tubby, Kenny Dope, Louie Vega, Faithless, Steve Lawler.
You've worked with Darius Syrossian and Hector Couto on several projects now, how did you all meet and what is it like to work with them?
Me and Darius first met in Leeds around 5 years ago. I worked in a duo back then (Butler & Murt). We had a track signed to Darius' label, Breakout Audio which went on to get a few plays from Lawler, which was a massive achievement for me at the time.
Hector and I had spoke lots online, then finally got to meet at a show we played together in Liverpool at LDMS.
Growing up in the north of England and around the Leeds area, how would you say the scene up there compares to events that are based around the capital, and to events you've played in Europe?
I actually grew up on the other side of the Pennines in Warrington and only moved to Leeds around 2009. But the scene up here was a major factor in that move, we are spoilt for choice up here I think, especially for the size of the city. Obviously there is loads happening in London, but it is a much bigger place.
You're about to drop your excellent remix of Ellie Goulding's 'Goodness Gracious' which has already racked up over 417k plays on Soundcloud. What other artists would you like to remix?
Tough one as some of my favourite artists and tracks I would never want to remix, if that makes sense. It needs to be something I feel I can positively add to. There is a Erick Morillio & DJ DLG track I've always quite fancied remixing though. 'Where are you now'
You're down to play Found Festival in London, as well as the amazing Secret Solstice in Iceland. Are there any elements of your DJing that you switch up to tailor to the larger festival crowds?
Yer I'm really excited to get back in the festival season!! I guess playing big festivals is always a little different but I never have a plan or agenda. I like to spend a few hours at all events before my set to suss out the atmosphere and what I think will work at the time.
You've recently played several dates during Miami's legendary Music Week conference. How did you find it and have you been before?
This was my first time at WMC and it was pretty hectic. I played a Mixmag rooftop pool party, 50 floors up a downtown hotel at sunset. Quiet a special view. Also the MTA street party was cool. Met some amazing new friends and got sunburn legs, so a successful trip all round!
What other upcoming tour dates are you looking forward to?
I'm looking forward to all of summer!! I love touring at the moment as I can still fit studio work during the week. Without a doubt Ibiza, festivals and the May bank holidays are going to be wild.
Are there any favourite ways to spend your free time travelling between countries, when you're not Djing?
When I'm travelling between shows, I'm either sketching grooves on my laptop, sleeping or GTA on the Ipad is the oneeee!
Final Question: If you could pick one venue/festival to play before you passed, what would it be and why?
I love the idea of one off venues for parties such as old hospitals, abandoned theme parks and bunkers.

Josh will be playing alongside Applebottom and Carnao Beats this Saturday April 19th 2014 at Club No.65 in London. Tickets: http://www.residentadvisor.net/event.aspx?556828