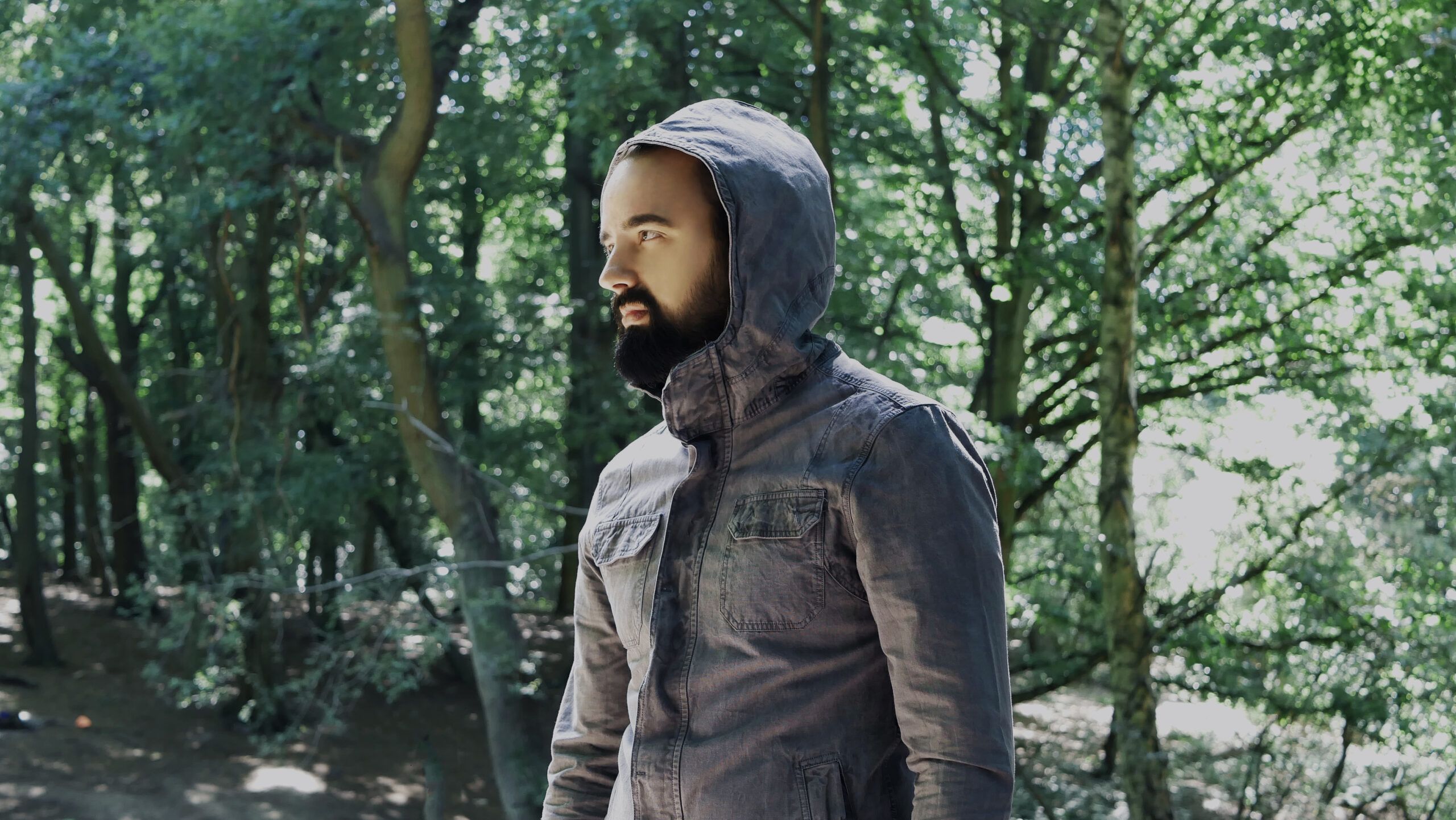 60 Seconds with… Kahniche
London's Kahniche's first musical love was Jungle and he fully embraced the dj scene, inspired but the likes of Ray Keith, Hype and DJ Zinc, before developing a taste for UK Garage. He released a bunch of successful productions under various guises which were frequently played on Kiss Fm and beyond. After a hiatus for a couple of years, Kahniche is back to push the musical envelope with a new fresh sound that creatively joins the dots between Garage, Techno and House Music, which hails the launch of his new label Shadow Stance… We grab 60 Seconds…
Tell us a bit about your background and how you first got into producing?
I've dipped in and out of music for a number of years releasing under different Alias. Early on I was primarily pushing buttons and DJing in the UKG scene, later I began working more on songwriting and found that Soulful house was a good place to experiment. Now I find myself back on the gritty side of production, bringing me to where I am now and the incarnation of Kahniche. My first real exposure to electronic music was back in days of Jungle, which is when I first started to learn about production, I would buy records go home and try to figure out how the hell they made them.
How would you describe yourself musically?
I'm almost bi-polar when it comes to musicality, I can swing from writing soulful, uplifting full-on gospel style vocal tracks through to dark broken beat, sub-bass, rave-chord driven sequences. That said, trying to balance extremes is the fun part and means I have to craft and shape a track to allow all the elements in that I want to be included.
You've just released your new Permission series – 'Awoken EP' release, tell us about the 4 tracks and what can we expect musically?
It includes strong influences of 4×4 and UKG, plus you will hear the energy and influence I draw from Jungle. I have a habit of trying to get everything real smooth, but for this EP I tried to pull back from this and made sure I kept the raw energy in the music. The final track Awoken for me captures what I was trying to achieve best.
What inspired you to set up your own label Shadow Stance as opposed to signing your material with other already established imprints?
Proof! Before I can go and start knocking on the doors of established labels I wanted to have proof of what I can do and my capabilities as an individual. If you start off a project with a label in mind, your sound is going to be shaped. Plus I want to be known for what I do and for labels to find me, I think that is the correct way around. There are a few labels I really like at the moment, once I've set my standard I will start to look more seriously at producing with them in mind.
Has the process of setting up the label been difficult, what would you advise to those thinking of starting out like yourself?
I wouldn't use the word difficult, more annoying. My belief is you shouldn't need to create a label if you are a self-realising artist. The Label business model is relevant when you want to be a label, ie, you're primary motive is to sign artists and promote them. If you are doing everything yourself, writing, performing, producing, then you should be able to operate without the need to create a label. Despite my mini rant, I'm excited with the creation of the Shadow Stance imprint as there is now a real identity behind the music which I can build on.
What's Shadow Stance's sound and will you be looking to sign other artists to the label also, or is it just for your own music output?
Sound wise there is a mixture of tracks waiting in the wings, shifting in BPM and feel. I'm working hard to keep a connection between releases to shape the sound of the label, however, because the nature of my production is experimental, my sound varies more than if I was a label with a genre specific agenda. There are no plans to sign other artists yet, I need to focus on establishing my sound and the label, then I can look at bringing others on board.
Being involved in the UK Garage scene for a while, where do you see yourself heading musically now as the EP is somewhat a departure from that sound?
Musically I'm drawing from all the influences I grew up with, using sounds I love in the music I'm making now. UK Garage was a big part of my life, so I guess certain aspect of my productions will always pull towards it. Musically I'm not trying to be in any particular space, I just want to see what flow when I am creating and go with it.
How do you go about composing a new track and where do you get your inspiration from?
Bad Ideas are key, I work through tons until, boom, a good one appears. Often I'm working on one track and I'll discover a sound which I love but doesn't fit, so I will open a new project and start something new with that sound, just to capture the idea. Then on a day where I'm looking for something new to do, I will go through and open up these rough ideas and start to build on them. Creation is an odd thing, you can sit for hours with nothing happening, then ping, you're off, ideas start flowing, changing one thing can set off a chain reaction of events which improve a track. I'm not sure where inspiration comes in for me, it's more I have to make music otherwise life is not much fun, it's my thing, it's what keeps me ticking.
What's your favourite piece of studio kit?
I just bought a Roland JV1080 which I have wanted forever, but my favourite kit would be my Genelec 1029s and 1091 Sub, I've had them for a long time, A/B-ing between them and a set of Dynaudio BM6s. I think if you are going to spend money on anything Monitors is the first thing, along with a bit of acoustic treatment.
In terms of favourite artists, is there anyone you would love to work with?
Tons, producers I grew up listening to from the UK scenes would be MJ Cole, Zed Bias and top would be DJ Zinc just to see how he programmed those jungle beats. Pushing more into House, right now Shadow Child, Sonny Fodera. Vocalists and writers, The Internet and Tyler the Creator and Frank Ocean, they are all exceptional talents and do what they know is right for them, big inspirations.
What do you like to listen to when you're not in work mode?
haha.. very boring but podcasts! I take a break from the music and listen to stuff I hope will educate me to life and understanding myself and others. Tim Ferriss is my guy, check him out, he interviews top performers from all walks of life.
What else should we be looking out for from you in the next few months?
New music is being worked on as we speak, some will be released as part of the Permission Series and others as one-off tracks. Alongside this, I'm toying with putting together a radio show or podcast, it's in the early stages and at the moment any time I have is spent in the studio. I have lots of other ideas linked to Shadow Stance as well, but again all very early stage so not much to divulge yet.
Kahniche's Permission – 'Awoken EP' is out now on Shadow Stance.
http://facebook.com/kahniche
http://twitter.com/kahniche