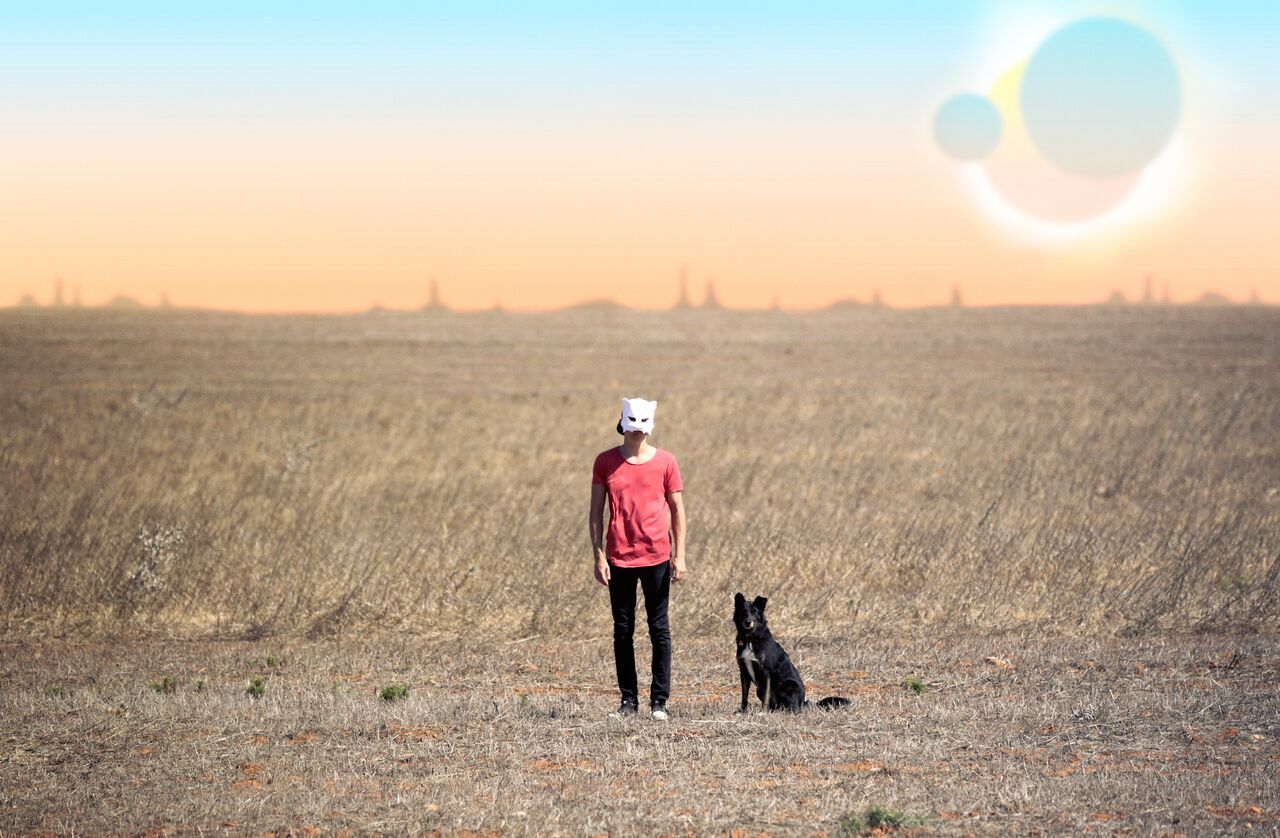 60 Seconds with… KANJO!
We have the pleasure of speaking with DJ and producer KANJO! Ahead of his new single on Kosmo Records 'Melody Of Need', we find out more about the Berlin artist and his mystical world…
How has your year been? What's been good and bad about it?
Oh my year was exciting! I locked myself up for a long time in the studio to produce a pretty amazing bunch ofrecords. I released the first single and there is a lot to come! I just started. The bad thing about this year is: summer is already over!
The PR for your latest says you are from another world. How so?
It's not really another world it's more like another dimension. A parallel universe connected to this one. So I'm still a human, but a transformed one. I'm a shapeshifter.
What would be your ideal world? Who would live there, what would it look like, what would the soundtrack be?
That's a good one! My ideal world is a liberal, tolerant and free world with the opportunity to jump between multiple dimensions. That gives you the opportunity to learn from your mistakes and also reverse them. I'm pretty sure you know the comic series "Rick & Morty". Like that. I'm just not that drunk all the time. You know, I'm not a big fan of monotony and illiberality. I love people jumping between totally different hobbies, works, topics, projects and friends. They create chaos and bringing them all together at the same time. That's what artist should do! They should discover different aspects of life and bring them together. And that should be the soundtrack: A big mix of everything! A rich spectrum of different genres and styles of music. And the styles would be so different that they won't have names anymore. That's pretty much the same what I try to do with my music: Combining different styles.
What are your thoughts on the world we currently live in? Do you keep up with politics, world events? Are they so depressing they make you dream of your new world?
I love this world! Yes there is a politically swing to the right which I really don't like but on the other hand this world is so rich and wonderful! There are so many strange and colourful cultures with lovely and talented people! Some do protect this world, others don't. But that comes along with a great diversity. Yes sometimes I`m dreaming of new worlds but just because I love dreaming. I love the unlimited fantasy in contrast to the pure reality – and try to combine them! That's pretty awesome because sometimes the line between reality and dream is so surprisingly thin that you can easily cross it!
Is making music escapism and therapy for you? Is that how you see it?
Yes. Music and creativity is always an escapism for me. I love dreaming and I love creating. I – or better my older me – used to struggle with depression caused by the way I see myself and the things around me, by the clash of expectations and the hard music business. So I decided to learn and transform. A metamorphose. But I'm still not a butterfly. Actually I'm ugly as hell that's why I have to wear a mask 😉 But yes, music is therapy. It helped me to get healthy again! And here I am, as powerful as never before!
Tell us about your new single for Kosmo Records, what inspired and influenced it?
I met this wonderful and exciting newcomer artist NOVAA and I asked her to write a song with me. I loved her fragile nature and she liked my story. I think that's how we ended up in the studio and created the song "Melody Of Need" which includes very fragile and sensitive parts as well as powerful synthies and drops. I love the changes and the contrasts. That's what life is all about, isn't it? Life is an adventure. So I decided to push the song with an awesome animated comic adventure in a world somewhere between dreams and reality, between joy and fear, past and future. You urgently have to watch the music video!
I understand this is a new incarnation, leaving behind award winning roots. Why so? What made you make this move?
As I told you some things in my life made me pretty sick. So I decided to push the "reboot universe" button. And I'm curious. I get easily bored 😉
What's your aim in the studio, is there a certain sound, style or groove you are aiming to create?
I'm aiming to create interesting combinations of styles and genres. I don't push myself to create an entirely new sound in the future but I think to just stick to combining things in my personal style clears the way to achieve interesting new sounds and songs. I want to entertain myself and the people around me. In my opinion good entertainment is the smoothest way to touch people without forcing it.
What's next for you? What else you working on?
There will be some club tracks. But first I'm going to release my next single with an incredible talented young and yet unknown newcomer artist. The song will be an interesting genre mix and the voice of this guy… aahhh goose bumps! So stay tuned. I'm really excited!