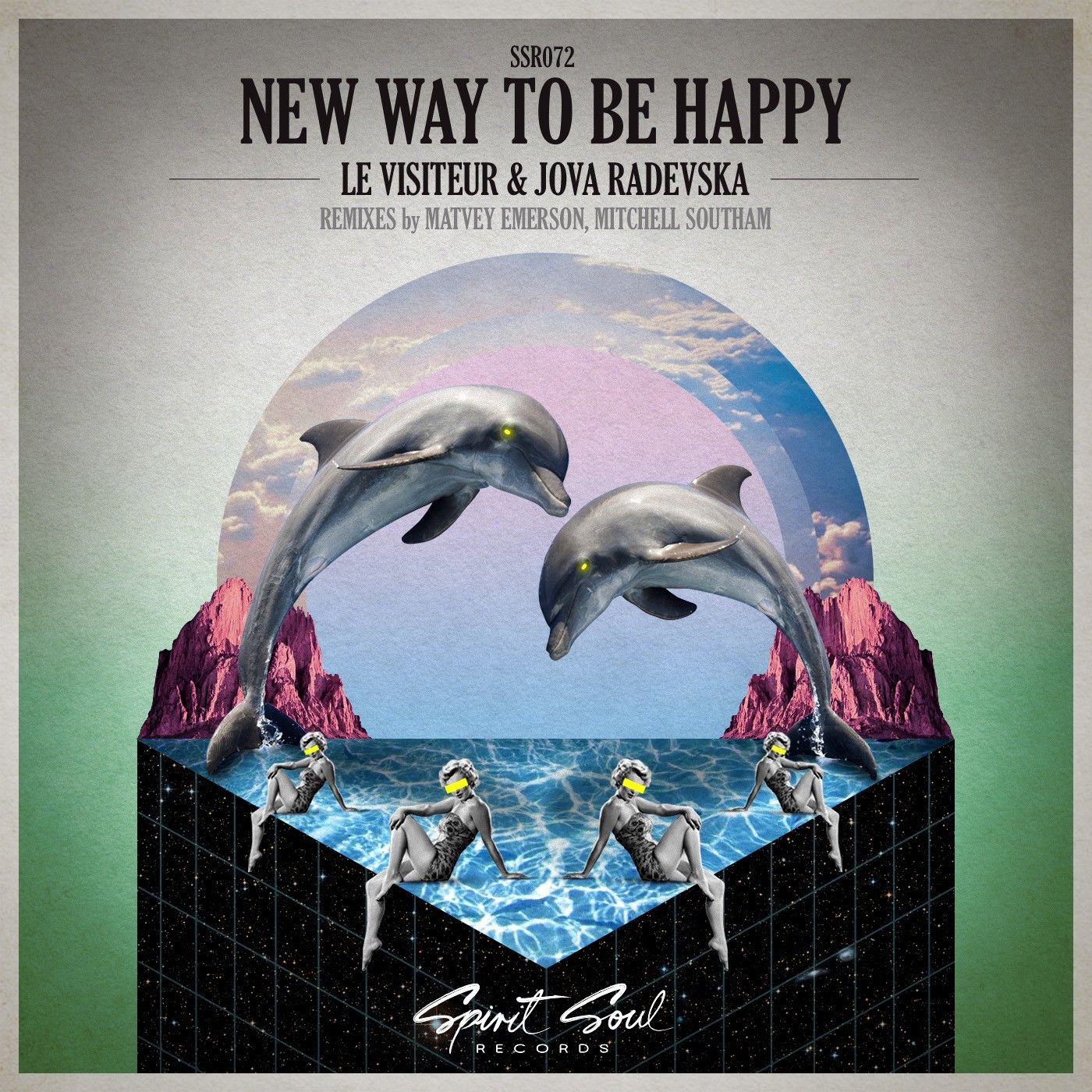 60 Seconds With… Le Visiteur
Le Visiteur has fused infectious beats with Ibizan vibes for this deliciously sun-kissed summer anthem that pairs one of the most exciting producers in the UK with some gorgeous vocals from rising star Jova Radevska. With a brand new release that sounds perfect on the dance floor and the beach front, we caught up with Le Visiteur for a chat about his New Way To Be Happy.
First up – for those who don't yet know, how would you describe Le Visiteur to someone who hasn't heard your music?
I'm a house dj and producer and my sound encompasses elements from all over the house spectrum from vocal to disco licks, deep grooves to chunkier house and jackin' tech.
New Way To Be Happy is a serious summer tune, and that vocal is incredible… How did the collab with Jova Radevska come about?
One of Jova's tracks had popped up in my soundcloud feed and I loved her voice and writing and fired her off a message and a couple of instrumentals I'd been working on which luckily she really enjoyed. The first track we worked on together was New Way To Be Happy, which turned out brilliantly.
It's a perfect track for Ibiza – did you write it with the intention of it being played anywhere in particular?
I try to visit Ibiza every year for a few gigs and to take a break and have some good friends out there. I definitely had the Med in mind when I was working on the original instrumental for New Way To Be Happy. It's summer through and through so it's perfect anywhere the sun is shining.
A lot of dance music is based on instrumentals – what do you think it adds to a track when you can work with a vocalist like Jova?
I really enjoy working with vocalists and love the different dimension that they can bring to a track. For me the lyrics are just as important as the voice, when working with a vocalist I'm looking for something that lyrically will resonate with people and will stand the test of time, Jova's lyrics on New Way To Be Happy are perfect.
The track's only been out a couple of weeks but the release has been sitting comfortably on the Beatport chart for a good portion of that – did you expect it to hit the charts so soon?
I was lucky to sign it to an excellent label in Spirit Soul who have done a fantastic job on the promotion front, we have all been working really hard on getting the track out there so it's great that it has done so well on Beatport where it hit the charts on the 2nd day of release. There are still 3 mixes sitting high in the charts including the top 10 on the Chill-out chart alongside the likes of the Magician and Kygo which is amazing.
What about the remixes of NWTBH – what do they bring to the table?
Both mixes of the track from Matvey and Mitchell are top class. Matvey has given it a really warm summery house treatment which has picked up loads of radio play and equally works really well in the clubs and Mitch's Tropical house mix has absolutely smashed it on Soundcloud. Again brilliant A&R from the label, they were the perfect mixes to compliment the chilled out Original/Lounge mix and the deeper Club mix.
Do you ever listen to a remix of your own track and think "ah, wish I'd done it like that!"?
No but I can't wait to hear the remixes and find out what direction they have taken the track in. It's always great to get someone else's perspective on your work.
NWTBH is on a much more chilled vibe than your other releases – is this something we can expect more of from Le Vis?
Yes definitely I love making big club tracks to play in my sets but equally I want to build up a body of work that stands the test of time and working with top class vocalists will definitely be part of that. I've got another big vocal track coming out at the end of the summer on King Street and there's another track in the pipeline with Jova, I've also got strong ideas fro a couple of other vocal tracks that I'm going to start work on soon.
And finally, what else can we expect form you this summer? Any more releases or gigs to look forward to?
I have a pile of releases planned throughout the year on some incredible labels so I can't wait to get them out. On the gig front over the next few weeks I'm playing at Cabaret Voltaire in Edinburgh for Nightfilm on the 27th June and The Hub in Brighton with Motion on the 18th July.
Le Visiteur – New Way To Be Happy is out now on Spirit Soul Records
http://bit.ly/LeVisNWTBH
Le Visiteur & Jova Radevska – New Way To Be Happy
https://youtu.be/kenZYgJbeBM
Le Visiteur & Jova Radevska – New Way To Be Happy (Mitchell Southam Remix)
https://youtu.be/wGYT3qmSrxw