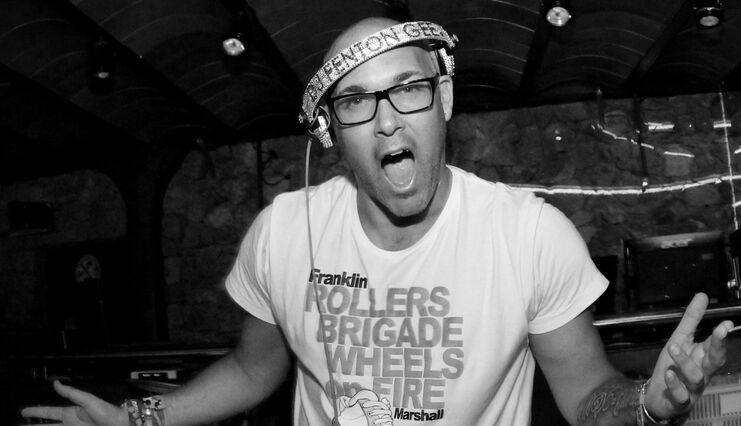 60 Seconds With.. Fenton Gee
When he's not spinning the hottest house music in iconic venues such as Café Mambo, Amnesia, Space and Pacha, Fenton Gee is in the studio prepping equally as tasty tracks to get any dancefloor on their feet. His forthcoming release What We Do is a summer weapon that's been building hype for a few weeks now, so we grabbed five minutes with him to find out more…
Hi Fenton! Thanks for chatting to us. Can you fill us in on what's been going on recently?
Working hard on new music, gigs and promoting my new single is taking up all my current time.
You're currently pushing What We Do – is there a story behind the track?
I just wanted to make a good summer house track, and when we came up with the idea of WHATWEDO, it is based on girls going out, having fun and a good time "This is What We Do".
It's been getting some fantastic radio support. Did you originally set out to make a crossover track that had that commercial appeal?
I wanted to make a commercial track, I didn't anticipate the overall feedback from DJs and public reaction, it's something we as DJs can only wish and dream for.
How's the reaction on the dancefloor been when you've played it out?
Well it's a new track to a lot of people, so the main thing is that it fits in when playing popular house tracks like Oliver Heldens etc, so if people stay on the floor and dance = Winner!!!
You've got a number of remixers on board too – is there a particular mix that stands out for you?
My favourite remix so far is the Jochen Simms mix, as for me it's more of an underground housey remix which I hope will cross over to the underground scene. I am also waiting on a special remix from Pink Panda who have made something Progressive for all the EDM DJs – so I wanna cater for as many genres and DJs as I can!
How important do you think a remix package is these days? Is a release almost incomplete without one?
As I said in the last question, for me I want to reach out to as many genres and DJs playing my track as possible so for me it's vital to have a good variety!
Who are your biggest musical influences?
I grew up listening and going to see The Prodigy live, so they have been a huge influence. But to date DJs like Hardwell, and most recently Oliver Heldens has influenced my sound! I love music so I have classical, rock and all kinds of different influences when I am in the studio.
Where do you prefer to spend your time – behind the decks or in the studio?
DJing LIVE! There is no better place than being on stage! I am a performer through and through and my energy and passion really shows when I am DJing.
What We Do is the perfect summer tune – what are the 3 tracks that will definitely be on your summer playlist this year?
Well of course WhatWeDo, but another 3 apart from that is:
Dr Kucho – Can't Stop
Digital Enemy – On A Ragga Tip
Oliver Heldens – Bunny Dance
Finally, what can we expect from Fenton Gee over the next few months?
Over the next few months more social media awareness of my brand and NEW MUSIC for sure as well as DJing all over the world!
Thanks!