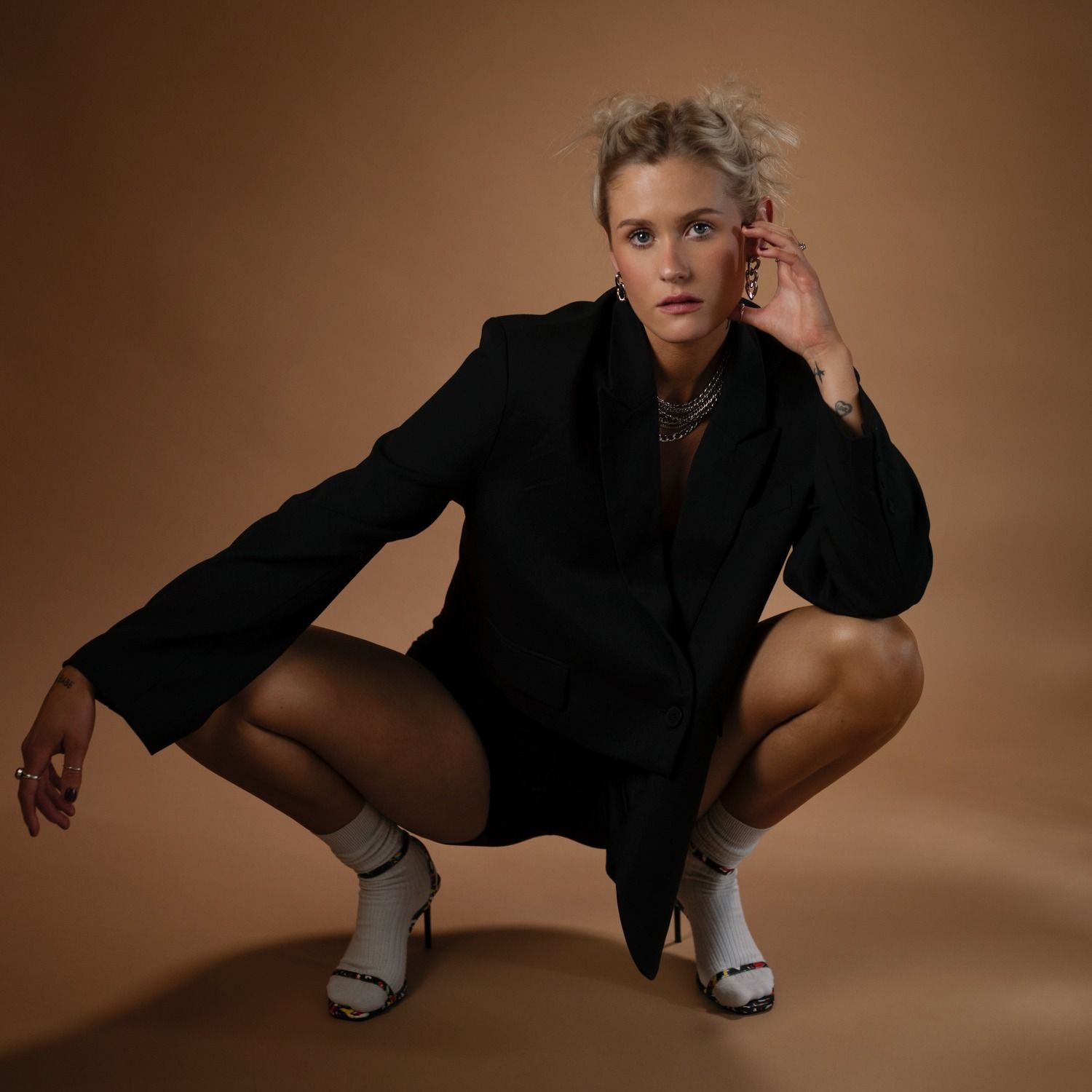 60 Seconds with Lilly Ahlberg
We sat down with upcoming Anglo-Scandinavian newcomer Lilly Ahlberg to discuss here unique sound and recent release 'Cold' on Destructive, a sub-label of Tileyard Music Group.
How would you describe your sound for those who are unaware?
I would describe my sound as dreamy, emotional, dark dance music with a sprinkle of indie/pop
What was it like growing up in Sweden and being interested in music, was there any Swedish artists who influenced you heavily?
I lived in Sweden when my interest for music started, but to be honest I always used to relate to the UK music scene more which is why I eventually knew I wanted to be based in the UK. Back then I loved The Kooks, Ed Sheeran, The 1975, Mumford & Sons… I was also heavy influenced by the Australian singer/songwriter acts when I moved there when I was 16. Artists like Matt Corby, Vance Joy & Angus & Julia Stone.
I saw that you are heavily influenced by indie and folk music, what gave you the motivation to make the move to dance music?
I kind of fell into the dance music industry when Sonny Fodera wanted to turn 'The Moment' (which was originally written as a slower pop song) into a house track. I love dance music because of the energy it gives you, but I also thought indie & dance goes so well together and I feel like I've finally found my home bringing the two together. Acts like Elderbrook, Rufus Du Sol, Kidnap, Ben Böhmer – do this really well and are my faves!
The two worlds couldn't seem further apart, can you describe the process of how you add folk flavour to energetic dance music?
You would think so at first but when you listen to the lyrics and melodies of some deep house or deep trance music, I feel like they are quite similar to folk/indie melodies and lyrics. A lot of the difference lies in the instrumental! For me it's more about capturing the emotions that a lot of the folk music has that I love, there's a softness and warmth to it that I try to carry into the dance music.
If you could work with any DJ/producer in the world on your next track, who would it be and why?
Definitely Elderbook, I just love everything he does and he's a massive inspiration for my new sound.
What can we expect in the near future from yourself?
I have so many songs I want to release that feel so "me" – so I'm going to focus on getting as much music out as possible and building up my sound so people finally understand what my vibe is. I've been going back and forth with my sound for the last few years which is probably focusing for my listeners, so I can't wait to just stick with this vibe now as I absolutely love it.
I'm also doing a lot of writing for other DJ's and artists, so there will be more vocal features and writing cuts for other people too. I'm also going to learn to DJ which I'm excited about!!