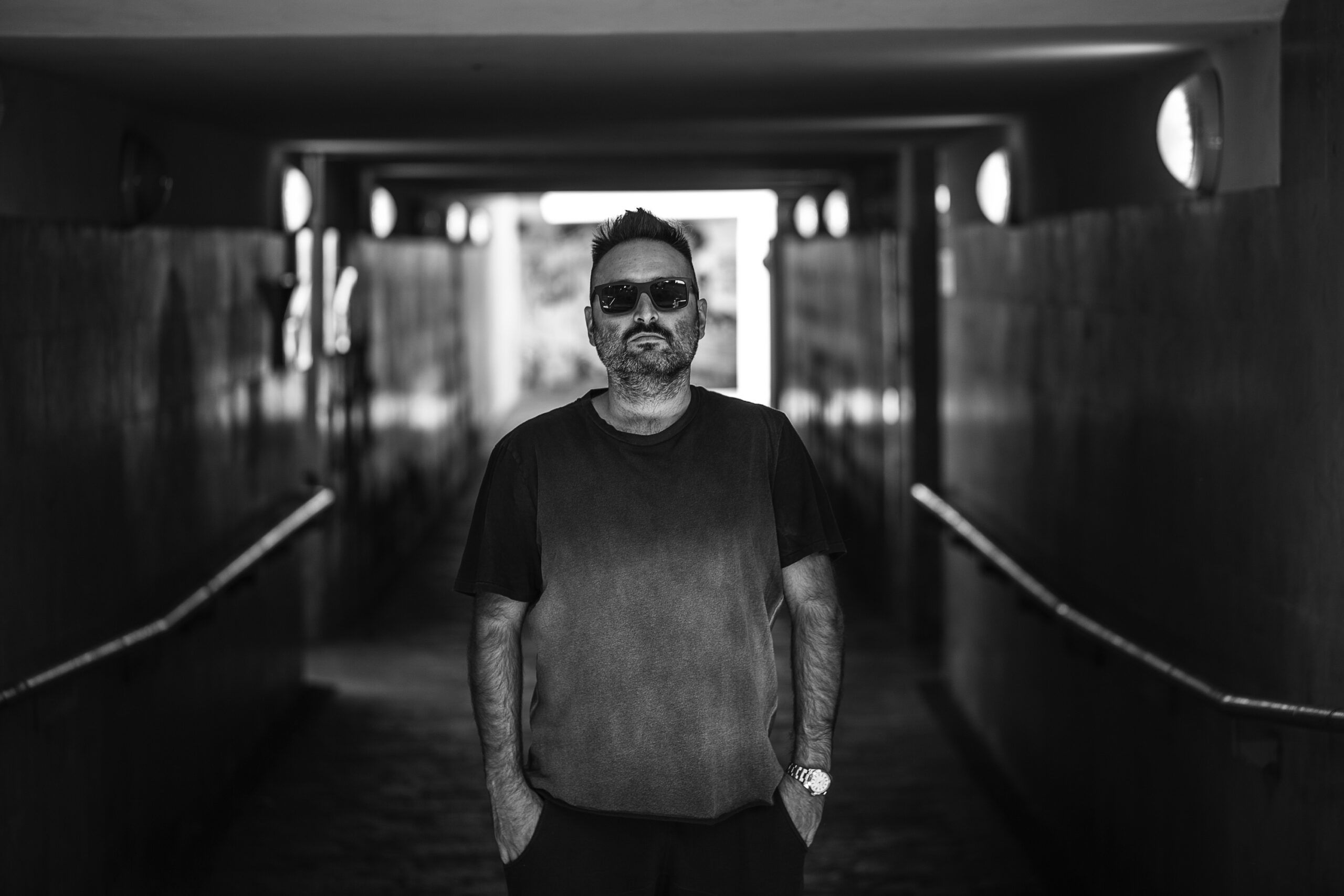 60 Seconds with… Luca Guerrieri
Italian DJ / Producer Luca Guerrier has been producing club hits such as 'Strump' with Federico Scavo and remixing classics for artist including Bob Sinclar, Crystal Waters, Jutty Ranx and Ruffneck since 2000. He has since gone on to woo dance-floors on a grand scale with his dramatic string symphonies, dark bass throbs and pumping beats! We check in with the Tuscan maestro..
Your new single 'Destino' has just been released on your own label DVS Records, tell us about how you made it and what it means to you.
'Destino' was made in an extemely relaxed state of mind. I wrote the melody listening my soul without being influenced by current market trends or a specific vision for club or radio play.. I just made it with the feelings in the moment.
How would you best describe your sound?
I don't know really as I like so many genres of music, I produce and play only the music that I like!
Your work has been supported by the like of Pete Tong, Danny Howard and Misterjam, among many, what's been the biggest track of your career so far?
'Harmony' on D:Vision – I made this track in a fragile moment and it gave me the greatest satisfaction ever to see it so well received.
You're launching another label, 'Claps Records', with Marco Roncetti, what can we expect from the label?
Marco and I have been friends for a long time and together we've shared many adventures. It's time to join our experiences and knowledge in music and create a new project for House Music lovers to enjoy.
Which current Italian DJ's are rocking it right now?
In this moment I think the best DJ's in our country are Federico Scavo (Area 94), Alex Kenji and Francesco Rossi.
What was your first ever clubbing memory and who was playing?
It was a great evening at Tartana Club in Follonica, Tuscany and Francesco Farfa was playing .
Who would you most like to make a collaboration with?
Most certainly with Pete Tong, I really like his sound. Last October when I was at ADE, I was dancing away during his set without realising it!
What's your favourite piece of studio equipment and why?
Definitely the Arturia ARP 2600 and Native Instruments' Komplete like Synthesizers along with "Universal Audio" to make the masters.
What's the best thing about living in Tuscany?
I think Follonica, the town where is the best, in winter it's very quiet and tranquil, but in summer it comes to life. There is a club here, Tartana where I have worked for years and we make amazing events all summer long!
What was the first dance record you ever bought?
Black Magic – A Lil' Louis Painting – Freedom (Make It Funky) D:vision Records.
What's your favourite meal before a gig?
Florentine steak 🙂
Who is your upcoming producer top tip for 2016?
I think there are some good artists who might look good in this year, one of theme is definitely Sante Sansone.
'Destino' is out now on DVS Records.