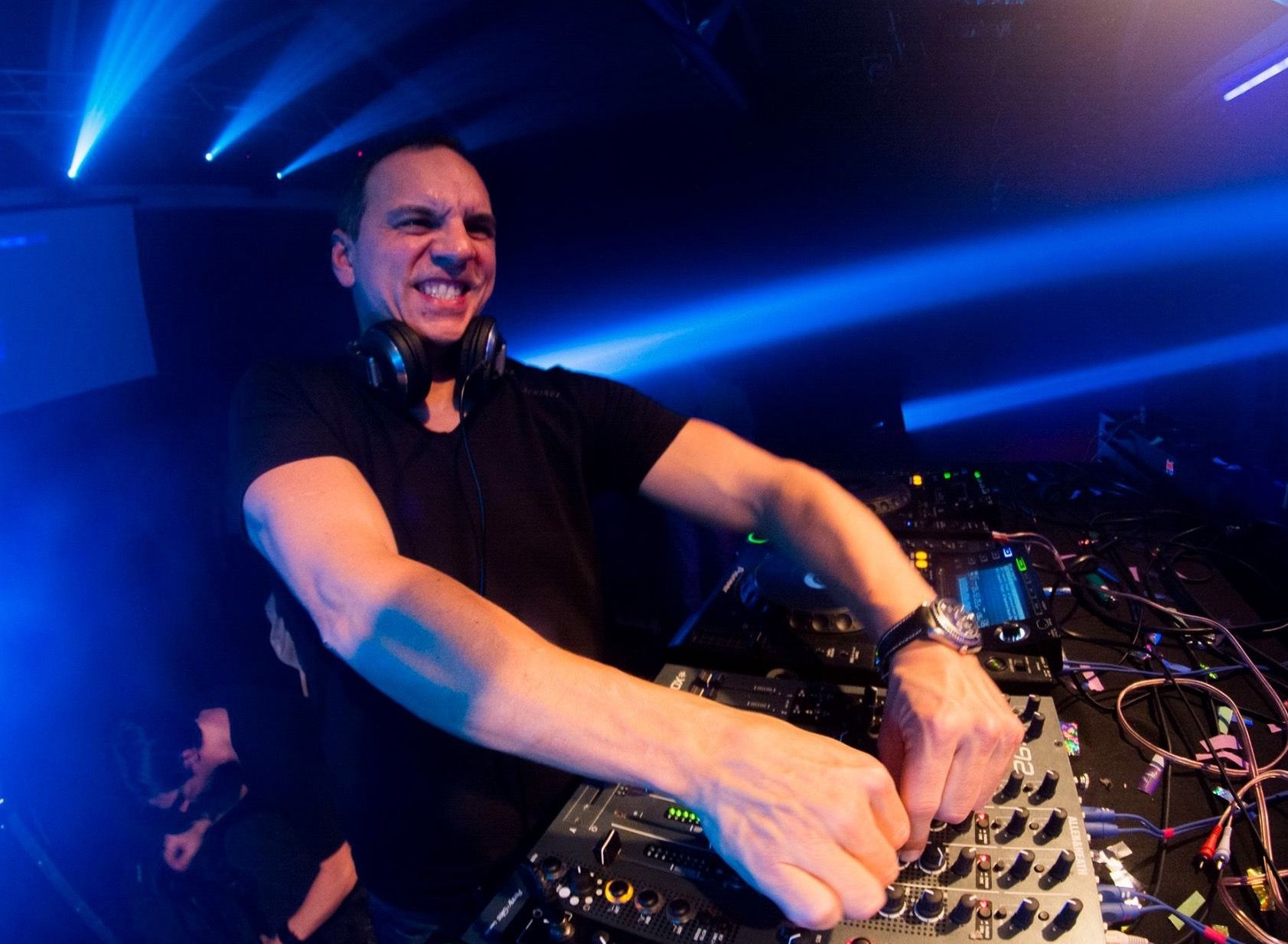 60 Seconds with… Marcelo Demarco
DJ & producer Marcelo Demarco is the founder of Suro Records who splits his time between Uruguay and Ibiza. He has been mixing and creating a blend of exotic ethnical rhythms and electronic resonance since the mid 90's, developing a spectrum of dark and light productions that possess hypnotic bass lines, killer grooves with an underlying techno feel. Key past support has come from Marco Carola, Richie Hawtin and Luciano to name but a few!
His new two track offering on Suro Records transports you to the dance floor of any discerning Ibiza or Montevideo club where the featured sounds are techno, tech house, and proper progressive house.
Hi Marcelo! Where are you now?
Hi, at the moment I am in Ibiza
How would you describe your sound?
I am not a huge fan of labeling things but I would say that my sound its somewhere between Techno and Deep House, I like fusions and the weirdest sometimes are the best ones for me, I like to use ethnic rhythms like Candombe or Samba, on one time I used the rattle of a snake as a shaker for the whole track.
What was the best night out you have ever had?
Normally my preferred nights are the one that I am djing although my best one without a doubt it was my first Space's closing party, long time ago, that cause a huge impression on a young DJ from Uruguay.
What is your favorite tune of all time?
This is a tough question, there are so many but if I have to choose one so I will answer with my iTunes player counter: Thievery Corporation – The State of the Union
What was the 1st record you bought?
I remember asking my mother to buy me Saturday Night Fever when I was 7, at that time I use to think Staying Alive was the coolest thing in the world.
What was the last record you bought?
I believe it was: Suicide Sports Club – The Last Ghost in Town, back in 2005, I always love to play records but there is a penalty for excess weight and I do travel a lot.
What are your current top 3 tracks?
DJ Boris – Can You Hear Me (Enrico Sangiuliano Remix)
Woo York – Poseidon (Original Mix)
Dubfire & Oliver Huntemann – Humano (Original Mix)

When was the last time you danced to a track or a DJ?
A couple of days ago I was dancing to Tale of Us.
How do you escape?
This may sound too obvious but when I am at the decks in front of a big crowd, it's like I stop thinking and the music just flow. My best meditation I suppose.
What is the best piece of music advice you have been given?
Hernan Cattaneo once told me: Never get stuck on only one genre, it may be hot now but you may get burned next.
You are having one last party who dead or alive would be on the guest list?
I am sure it would be a very big guest list but surely would include Frankie Knuckles, David Bowie and all of the Amnesia's GoGo dancers.
What's coming up for the label and Marcelo Demarco
We have actually lots of new releasing coming up for October: Taste my Wasabi, one release I am really looking forward to. And with the summer in Ibiza almost stepping on to the closings I am just planning my next summer in Punta del Este with some big nights to come.
Marcelo Demarco 'Syncopated Soul EP' is released on 19th September on Suro Records.
FOLLOW:
http://www.marcelodemarco.com
https://www.facebook.com/Dj.Marcelo.Demarco
https://twitter.com/MarceloDemarco