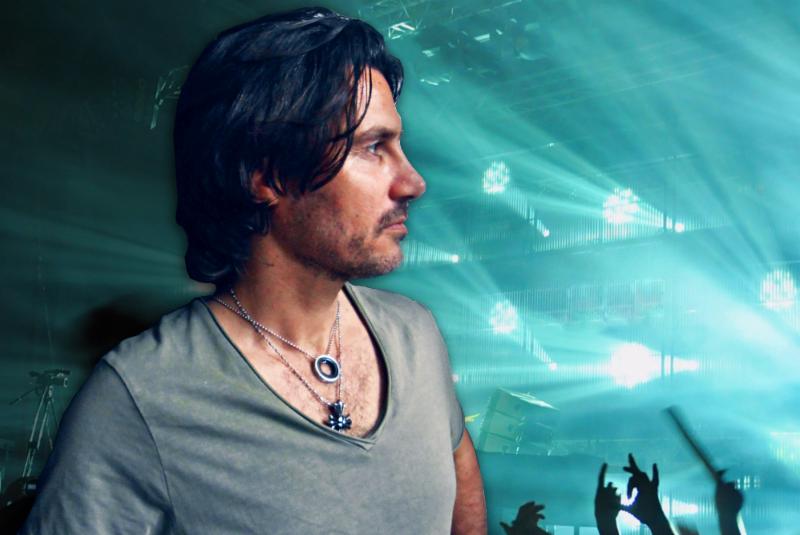 The Meta-Remix. It's Not A Remix Nor A Mash-Up. So What Is It?
Mark Loren is a successful DJ/songwriter from Italy with songwriting credits for high profile artists like Corona. He has also gained experience producing tracks with the official remixers of major artists such as Beyoncé, Lady Gaga, The Black Eyed Peas and Bob Sinclar.
You may have heard his version of the classic track 'Sugar' by Robin Schulz. It's not a typical remix, nor is it a mash-up. Instead it's a new concept: the META-REMIX.
A few months ago when Mark was playing at a big event, he wanted to play 'Sugar'. He had just bought the complete remix-pack but lacked the time to listen to each remix before the gig. After quickly browsing through the material, he couldn't pick a favorite, so therefore he decided to play them all.
Mark Loren: "I loaded all of the remixes on the 4 decks of my controller and started playing with parts of the original song. It was a lot of fun and It worked out really well. People went crazy and then it all started!"
The Meta-Remix was born.
"I then defined the meta-remix as a composition or mix created by mixing 2 or more remixes of a song, possibly combined with the original version of the song. The prefix "meta" means that you create the remix of the remix with a distinctive new identity..
"The idea for this term came from my studies at the University of Bologna. At that time, I used to study semiotics. A friend of mine and I used to talk for hours about it. He was the assistant of Umberto Eco, a famous semiologist who wrote the best seller/movie "The Name of the Rose."
"In fact, in semiotics studies, the term "meta" is used to explain codes of communication. I thought it was perfect to explain the difference between a mash up, a remix and my DJing technique. To further explain, I wrote a so-called 'Manifesto of the Meta-Remix,' a declaration text similar to what Futurists did in the early twentieth century, such as the Italian artist Marinetti. Even if in the past we can find similar mixing approaches, the manifesto explains why this is a brand new mixing philosophy, celebrating the creativity of the DJ as an artist."
The meta-remix only has artistic and promotional value and doesn't claim copyright. However, it does have the ability to extend the life of releases. For example, Mark's meta-remix of Sugar has gained a lot of popularity worldwide, including praise from Select Radio (UK), Radio Darmstadt (Germany),Beatsmedia (UK) and Jason Lin of Billboard (USA) who felt it was the best mix of the song.
As a DJ, Mark recently played numerous gigs in Ibiza, one of his favorite places to spin and the heart of dance music in Europe.
Mark Loren: "Ibiza was awesome! The vibe you have there is unique. All the club goers are very selective. When it comes to my sets, I play a lot of house and deep house with slight influences of tech house. My sets showcase a lot of energy and I love to play with vocals. Perfect for the island."
As mentioned, Mark has gained a lot of experience working with other DJs and producers for mainstream artists.
Mark Loren: "I love pop music because I think it has a deep impact on people and can give a lot of energy. So, producing music with a mainstream appeal is fun for me. It generates very good feelings and I love to play with vocals and melodies. Right now I'm working on a new track featuring a great American rapper. Check it out on my social media."