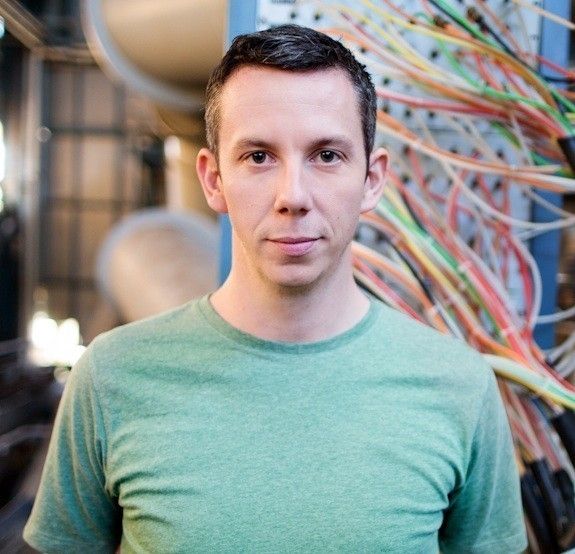 60 Seconds with… Matt Smallwood
With his massive remix of Inner City's seminal track "Good Life" currently being smashed on dance floors across the world and gaining support from heavyweights like Carl Cox, Matt Smallwood's summer has certainly been one to remember. He's had a hectic international touring schedule and has played at some of the summer's biggest events including Global Gathering and Ibiza; with the track's imminent commercial release, we caught up with Matt to get the inside on his Good Life.
Matt, how are you doing? 2013 has been a bit of a rollercoaster so far, what have been the stand-out bits for you?
Hi! I'm good thanks! My 'Good Life' remix came out on Beatport yesterday and I'm always nervous the week of a release; I just hope that it does well! It's been a great year for me so far and I have been lucky enough to have quite a few stand-out moments; I was gifted with a residency for Toolroom Knights which was amazing, and I have had live debuts at a few incredible events this year including Global Gathering, Electrocity Festival in Poland and also The Gallery at Ministry Of Sound! Ministry was one of the first clubs I went to as a blurry eyed teenager so that was a big deal for me! I'm playing there again in November and I can't wait to go back. I also became a Dad this year so it goes without saying it has been my best to date!
Your "Good Life" remix has been causing serious waves in the music world – how did that come about exactly?
Well I actually decided to do a remix of it purely for my DJ sets originally as it is one of my all-time favourite tracks. It took me a good few months and various visits to the studio to get it sounding how I wanted it to. Around that time I saw Pig & Dan tweet saying that they had been asked to do a Good Life remix for a special anniversary package and I thought 'Ok, well I'll send my mix to the label who are putting it out, and see if they want to add my mix to the package'. Luckily for me, they did and it's shaping up to be a great release, so I guess you could say it was a lot of ambition and good timing!
For so many, it's one of the ultimate classic house tracks – what's your first memory of it?
Well, it's 25 years old this year, I was only a nipper when it first came out so my memories of it came much later. I remember Carl Cox playing it, or a version of it, at Space in Ibiza back in 2004/2005 and it absolutely took the roof off. I remember thinking then 'Wow, what a riff, I'd love to do my own version of this one day', and now that I have, Carl is now playing my version at exactly the same place as all those years ago! The whole thing has been an amazing experience for me; it's been a real labour of love, I've worked so hard on this release so to see it doing well is incredibly rewarding.
What difference do you think there is in dance music now, 25 years after the first release of Good Life? Are there any other particular tracks that hold great memories for you?
Well technology has come on a million miles since then and the digital era is now in full swing. Music itself and music production tools are easier to come by and the whole DJing circuit is seen as a glamorous lifestyle, which it wasn't back in the day. 25 years ago the DJ would play all night, pick up and clean all the empty glasses at the end of the night and get a tenner for his troubles whereas now, it is completely different. But we have to move with the times, dance music is a big deal now, it's forever evolving and we have to evolve with it or you get left behind.
With regards to other tracks that bring good memories there are way too many to mention! I do remember the first time I heard Tony de Vit 'Are You All Ready' and it blew me away (I used to be into really hard music back in the day!). I used to record his Kiss show on a Monday night at 1am direct onto a TDK90 cassette, set my alarm for 45 minutes later, get up and turn the tape over then listen to it on the way to school the next day. I was instantly hooked and everything else just developed from there!
You've had massive support for the remix – it must be a bit of a "pinch yourself" moment when you have people like Carl Cox getting in contact?
I have been lucky enough to have a good relationship with Carl over the last few years, a good mate of mine, Jon Rundell, runs Intec for Carl, he initially put me in touch many moons ago and I have been sending him my music ever since. He named me his producer of the year a few years back in DJ Mag and often supports my music which of course in itself is amazing, but to receive a personal email a couple of months back saying how much he loved my 'Good Life' mix was a real 'knot in the stomach' moment for me. I still have the email and don't think it'll ever be deleted. No matter how long I am in the music industry for or how much music I write, an email like that from Coxy will always have that effect on me – he is the Daddy!
Toolroom Records recently celebrated its 10th birthday – what can we expect from the next 10 years at Toolroom?!
Well, it has been a mammoth team effort at Toolroom HQ this year and we have an incredible team in there, we really do! This 10 week campaign has been so much fun to put together, raiding the Toolroom vaults for classic tracks and sharing stories of how the label began, we are all immensely proud to be involved in it. The next ten years will see exciting new artists, fresh music and grade-A events all over the World, as well as the brand expanding and growing to rival the biggest dance brands out there at the moment. Exciting times ahead, I can say that much!
And finally, what other big plans have you got on the horizon that we should keep an ear out for?
I'm working on loads of new music, as well as a few exciting collaborations that should see the light of day in the form of an EP in early 2014, so keep your eyes peeled for that! There are some cool remixes lined up as well so I have plenty to keep me busy in the studio and, obviously, I need to work on the follow up to 'Good Life'!