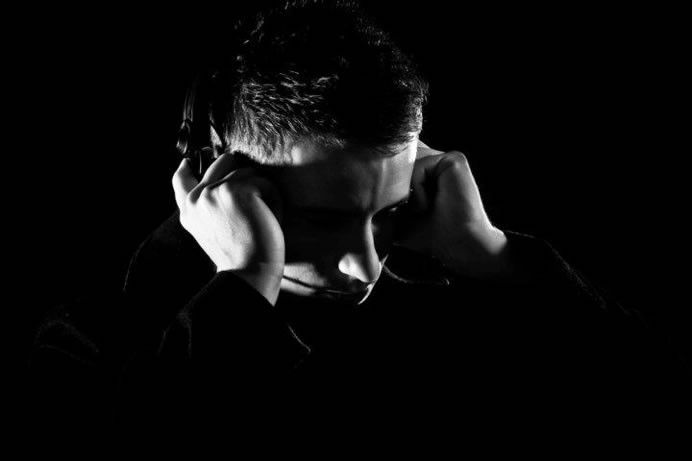 Interview – 'Introducing OLIC'
The talented producer has been catching the attention of a range of big-hitters in the dance music world and it's refreshing to learn that OLIC just lets his music do the talking. His reputation for delivering 'songs' with a finished feel around them is earning him a thoroughly deserved following and with a lot more lined up for 2013 – it's a good time to get the inside information on his new release and more.
WITH YOU
Laced with uplifting chords and a strikingly warm pluck lead, OLIC has captured an emotion and expertly translated it into a perfectly packaged Progressive House package. A lot of modern dance music is often cold and abrasive, but OLIC has done what few seem to be able to achieve any more. The angelic vocals and production feels complete and intentional. Every layer has a place and is there for a reason. It's Progressive House, but in more traditional sense. Nodding more towards Trance than the Electro-infused trends of 2013, OLIC will no doubt find fans among advocates of both genres.
Hi OLIC, thanks for talking with us today. First up, your name is capitals, does that mean we have to shout it every time we say it?
It's great to talk to you! HAHAHA to be honest, I don't know why the capitals happened. It started way back when I just kicked off my DJ career with promoters writing it in capitals on all the flyers so I just stuck with it. I would love if you guys can shout it out loud every time you say it, maybe others will hear it too ;).
Let's talk a bit about the 'With You' release. What's your philosophy behind the track? Was there an objective and goal from the start or was it spontaneous?
I am very proud of this record. The initial idea for "With You" was born about 2 years ago. At the start I only had a few piano chords and some very simple arrangement. I then sent it off to Reigan hoping it is going to be enough for her to come up with some vocals. She came back to me with a demo that was not too different from what you hear now. I was blown away!!! Since then, I must have been through 4-5 different versions and finally finished it a few months ago. I think the "EDM" scene is missing that "old school" progressive vibe that records used to have some years ago. I wanted to bring that vibe back with "With You". For me a proper progressive record needs to have a lot of emotions and take you on a journey, unlike a lot of today's "progressive" records, and this is what I tried to do with "With You".
The whole record revolves around the amazing vocal. The instrumental part is there just to sort of compliment the vocal. I did not want the instrumental to be overpowering the vocal in any way.
Do you think it's important to have a goal when you sit down in a studio or are you more of a 'let the magic happen' kind of artist?
Good question. I always start with the initial idea. However, I know the end product will sound nothing like what I had imagined it to be at first. I think it is very important to let each project that you are working on, take you on a little journey or as you say "let the magic happen". It is only then that you can make sure every record is going to be special and different in its own right. Of course, in saying this, the whole process of writing a tune needs to be controlled by "the pilot", as sometimes you can get lost and then it's hard to get back on the track. I believe that if we get in the studio with a firm idea of what we want or nowadays more then ever, what we "need", it is easy to become predictable, which kills all the joy!!!
What are the first few steps you take musically for a new project?
It is always different. Sometimes, as I said in the previous question, I start with the initial idea. Other times I would be in the shops or walking down the street or listening to other people's music and hear something I might like or something that inspires me, something that kicks off a whole series of different ideas. If we are talking about the actual production process, I always tend to start with my drums, the rhythm. There is no particular reason behind it, it just happens that way
Did you hook up with Reigan before the instrumental was born?
I had a very rough idea written down but it was definitely not a whole instrumental. The instrumental changed 4-5 times before settling for the version you hear now.
Studio Talk
Tell us a bit about your studio arrangements. What do you work with?
I actually just finished building a little studio (4x4m) in my garage. Before that, "my studio" was actually my bedroom. My set up is actually quite simple – iMac, Ableton, Pioneer 8'' studio monitors and a whole bunch of plugins. I am hoping however to get my hands on some hardware in the near future
What sequencer do you work from?
I started on Ableton a few years ago and never looked back. I do use Logic as well however I always seem to go back to Ableton. Maybe its because I know Ableton in-side-out, where as I'm still learning Logic
What are your must-have programs, plugins and synths?
I try to always mix it up. But my go to plugins for synths would be Massive, Omnisphere, Nexus and Sylenth. My processing plugins are mostly Waves, however I love FabFilter Pro-Q for my EQ work and TBK for filtering.
Monitoring speakers?
I started on Pioneer S-DJ08 8″ Studio Monitors and I still have them.
What's your take on writing songs? You seem to give arrangement a lot more though than a lot of modern EDM artists. Why do you think we're a little short on 'song' orientated releases at the moment?
I know it is a cliché answer but I'd say – do what you like and not what is popular at the moment. I think, as aspiring producers, we are all guilty of trying to "fit in" at some point, but I always found myself coming back to doing what I love. Nowadays I believe it is harder then ever for aspiring progressive house producers. I'm talking about proper progressive house!!! Hopefully things will turn around and people will come back to where it all started, the underground. I believe progressive house is all about the arrangement. The name says it all – progressive/progression. Nowadays every track sounds SO predictable. The scene is saturated with same-sounding records. It just makes no sense to me how those tracks get signed and released in the first place, let alone how they actually do well on the charts. It is so frustrating when heads of record labels talk about the importance of having "your sound" and being "different" and "fresh" sounding and then you look at top 10 at Beatport and they all sound like they have been produced by the same guy! Sometimes I feel like I have it all figured out, and then next min I am as confused and lost as ever. I guess that's the fun part……NOT!!!
When, where and how can we get hold of 'With You'?
"With You" is out now and available through all major online outlets.
http://www.beatport.com/release/with-you/1151007
What's up next for OLIC?
Studio work, studio work and more studio work J. I do have another record, a collaboration with Matt Caseli, coming out on Jerome Isma-Aes imprint JEE Productions in the next few weeks. Also, a few other productions, which I am afraid I cannot talk about just yet. In the mean time, I am just trying to do as much as possible, get my name out there!!! A vocal mix of my collaboration with Seamus Haji and JunkDNA – "Aurora Lights" is also due to be released in the upcoming weeks so definitely keep an eye out for that. Additionally, I have been working on some tech house original tunes and some remixes which I am very excited about. Hopefully I get to share those with you soon.
OLIC Online
Twitter: https://twitter.com/OLICdj
Facebook: https://www.facebook.com/ciloratep
Beatport: http://www.beatport.com/#artist/olic/173541