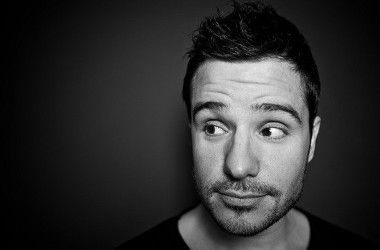 60 seconds with… Mendo
Ihouseu.com catches up with Clarisse Nights head honcho, Mendo, ahead of his label party night at Familia @ Egg Ldn on Saturday July 6th, alongside Clarisse deck magician and Mendo's production partner, Yvan Genkins and Clarisse guest, Gary Beck plus Nick Tcherniak, Simon Garcia and Bluford Duck rocking the other rooms. Here Swiss-born Mendo talks about his first big break with 'Everybody I Got Him' released on George Morel's Groove On label, and with Luciano fell in love with on the new mixes in 2009 and asked him to join the Cadenza family; his new album and taking his Clarisse Nights label on tour this summer..
You're one of the biggest stars on the prestigious Cadenza rosta, talk us though briefly how this came about?
Luciano asked me to enter Cadenza's rosta in 2010 after a mutual friend gave him a demo of my track "Everybody I Got Him", which was released on Cadenza in a 2009 version Remix with my track "1992", grouped in the Remembers EP, which was a very successful release. In 2010, 'Aventuras' & 'Madrugada' were also released on Cadenza, forming the 'Encantos EP' which was another really big release too. 2011 was the biggest one with 'Inocencia' (which won the Vicious Music Award for Best Release on same year)and 'Old School' on 'Stages of Life EP'. Cadenza gives me the chance to play in the best clubs & festivals on the planet, and I spend a lot of time preparing my sets before each gig. I give my best and all my energy to my audience during sets and I'm lucky that my productions encounter such success, which put me at the place I'm today.
What was your first break and first big record and did it set you on your path?
My music has evolved since, by following the various fashions, but I think It was the release of the house track "Tell Me" on George Morel's label "Groove On" in 2001.
You have an album coming out, when's it released and tell us a little of what we can expect?
Yes I'm so happy that, after more than 6 months of hard work, my first album entitled "Avalon" is going to be released this autumn on my label, Clarisse Records. A first extract, and you can expect a real dancefloors killer, is "La Krika", which is going to be released July 1st, a second one "Clavelito" in August and you will be able to find a 4 minute edit of the track which gave his name to the album on the CD of the famous electronic music French magazine "Trax" Ibiza Special edition out on July 11. But you will be surprised to discover this track as, like half of the tracks on the album, is a down tempo style one that people aren't used to hearing from me but which I had a lot of pleasure producing.
How does playing in London, namely Egg London, compare to other cities or countries ?
Egg London is such an amazing club and I receive such a warm welcome each time I play there but I can't wait to see the new configuration, bigger than ever. What is great in London too, is the audience, always giving me a big energy and you can play very specialised tracks because the musical culture is awesome here.
Do you have a choice when you set up your DJ sets or you tend not to prepare what you throw down?
I have a selection of actual tracks that I use to play in my current gigs, my heartcrushes as I call them plus a few new ones each week and a big hard disk with all the previous ones that I can drop if I think it could be cool to play one on the instant or if my set lasts for 4 hours rather than 2 as happens times to time 😉
You're taking your record label Clarisse Records on tour this Summer, including Sankeys in Ibiza where you'll be the night before coming to Egg, are you excited about taking your label on the road and what gave you the idea to do so?
Very excited !! I created my label in 2003, and there have been only 25 releases on it until July 2012 when, helped by my friend Jeem, we have built a roster of 7 amazing DJs/producers, who, I think, deserve to be highlighted on the international scene: comprising Yvan Genkins, Danny Serrano, Nakadia, Lando, Clio, Miguel Matoz & Eppu. Yvan, Nakadia, Miguel & Eppu have already released on Clarisse, the other ones should soon 😉 And in 2013 we start residencies called Clarisse Nights in some of the best european clubs, Sankeys in Ibiza, as you said, Carpe Diem in Croatia, Cinema Hall in Budapest and Egg London of course, and more to be announced very soon in Paris, Lausanne and other cities… And a very successful one happened in ! ElectroZIles Festival in Sion, Switzerland 22nd of June where Yvan, Lando & Clio smashed everything !!
Yvan Genkins is playing with you on 6th July, tell us how you started working together in the studio?
Besides being a great DJ, Yvan is certainly the best producer I know, his control of Live is without equal and as, for my part, I rather use Logic, we are really complementary. We are producing together for many years but he released amazing tracks alone on several big labels too which, for some of them, entered the charts.
Gary Beck is the Clarisse guest, you're linked with Gary through Saved Records, tell us a little more of the association?
Last year, with Yvan, we have made a remix of his track "Tammo Chanter" on Suara and Gary was really happy with the work that we have done. It's a pleasure to welcome, on our Clarisse Nights, people with who I have worked in the past on productions or with the label, such as Gary, Audiojack or Technasia and other ones with who we will in the future…
What are your plans for you and the label for the rest of 2013 after the madness of Summer?
To continue to release great productions, from the Clarisse DJs/producers team, from friends, headliners or not or from newcomers sending us theirs demo and for which we have heartcrushes and of course to have more and more Clarisse Nights in Europe and in the world.
Mendo headlines Familia alongside Gary Beck, Yvan Genkins, Nick Tcherniak, Simon Garcia, Bluford Duck and many more at Familia on Saturday July 6th at Egg Ldn. All info on www.egglondon.net