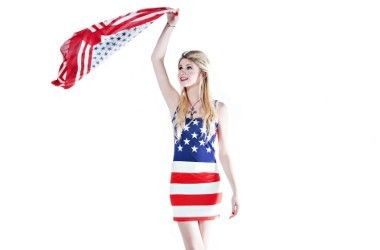 60 seconds with… Liz Candy
Liz Candy talks to us about what motivated her into becoming a DJ, her playlist and more..
How do you define your style of music?
I try to adapt my DJ sets to the public as much as I can, playing what I like as well as the successful tracks of the moment. I play Electro House most of the time, but I like to use different sounds and to add to my personal Rock'n'Roll touch.
What was your inspiration in creating your first release, Pink Gin?
My inspiration usually comes from bigger artists that I love such as Hardwell and Fedde Le Grand. On this particular track, I tried to make a "girly" ambiance with enchanting vocals on the break. It's my "Candy Touch"!
What should audiences expect from this release, do you have a specific target or particular goal in mind?
I think that when most of the DJs release a track, their goal is to be heard by a maximum of people! When I mix or produce, the goal is always the same, to move a big crowd with quality music!
What motivated you to become a DJ?
I always was a big music lover. When I was a child, my father used to make me listen to famous rock bands such as Led Zeppelin. At 13, I started to listen to Electronic Music and DJs. I used to watch videos of DJs like Carl Cox playing in festivals. I was amazed to see one man with the power of gathering so many people together. I decided to start mixing at the age of 16.
What's on your current playlist as of the moment?
I always pay close attention to the new tracks released every day. I love to play bootlegs to mix different styles… To hear my playlist you should come to see me playing live!
Amongst your travels around the world to Egypt, Asia, Morocco, Poland etc, which did you enjoy the most?
All my travels have been a great source of inspiration and a way to discover more about Electronic Music. I always found love and happiness everywhere I went. One of my best memories is a festival in Bolivia. When I woke up in my hotel room, bags and bags of presents from my fans have been left for me. That was so touching…
Where do you see yourself in the future?
The future is always full of surprises but what I hope is to still be able to live with this passion, to keep on travelling around the world and to share music with everyone.
How is your experience working with DJ Center Records?
DJ Center helped me to evolve and to discover new parts of the job. I thank them for their support and trust!