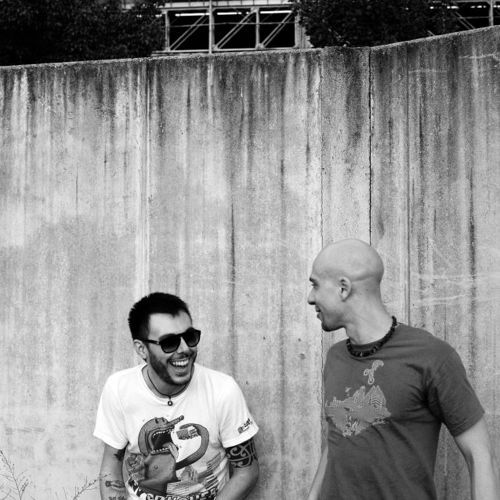 60 Seconds With.. Metrophonique
Italy's love affair with house and techno has been painstakingly documented over the years, so it's hardly any surprise that the country keeps introducing to new and increasingly interesting artists. Metrophonique is a duo that definitely fits into this category. Natives of Milan, the guys have been putting out diverse house and tech house for a while now, chiefly through their main label, the curiously named Cat for Lunch, a label that operates under the radar but nonetheless is an excellent imprint to delve into should you be on the hunt for quality tunes. We decided to put a few questions their way recently, just as their latest EP came to light. Here's what they had to say for themselves…
First things first – can you tell us a bit about the idea behind your label name, Cat for Lunch?
We were looking for something a little bit weird, something fresh and something ironic. And we came up with Cat for Lunch!
And what was the track which really started it all off for you guys in terms of loving house and techno?
That would be the first time we heard "Kill 100" remixed by Carl Craig. We both just said "What???!"
How do you look back on your early releases? What would you have done differently?
We regularly go back to our older releases as we're becoming real perfectionists with our music. But at the same time we don't regret a single thing we've done, either.
Were you friends before you starting working together musically?
Yes, we've pretty much been friends since we were kids actually.
Can you talk us through the production process when you're together? Are you always together when you're working on stuff? Or do you sometimes work on solo stuff too?
It would be so difficult to produce together right now. Generally I (Matteo) start with the beat, then Marco takes it and structures it with the automations.
And what about remixes? Is this something you tend to be a fan of doing?
For sure, we love to remix; it's a super cool to give our own interpretation of someone else's track.
Tell me about the new EP on Cat for Lunch – there's a few different sounds on it, right?
Yes, we tried to go back to our roots with more melodies and a little bit of emotional feeling.
Where will you be playing this summer? Anywhere cool that you're really looking forward to?
Most of the time we're playing locally in Milan and around the city in various spots.
When do you produce most of your music? Do you find you're very busy in the summer to work on music?
We have our own studio where we do most of our work, especially the mixing. But the starting process can also be done at home, mainly at night.
If you had one hour left to DJ for the rest of your life, what tracks would you play – and why?
Gosh, it would be so sad to have only one hour left to play. So we'd probably play something really melancholy and emotional…tracks from Kollectiv Turmstrasse, Jan Blomqvist, Beatamines, Andreas Henneberg, Pazul…
Can you tell us a joke ?
My friend told me that the onion is the only food that makes you cry. So I threw a coconut at his face! (I know, that's not our job).
And what else can we look forward to from you over the next while?
On Cat for Lunch there will be soon a great release form our friend Alex Vogt, and as Metrophonique we have a few remixes and three releases ready to come out! Watch out!
Metrophonique's Blue Moon is out now on Cat for Lunch