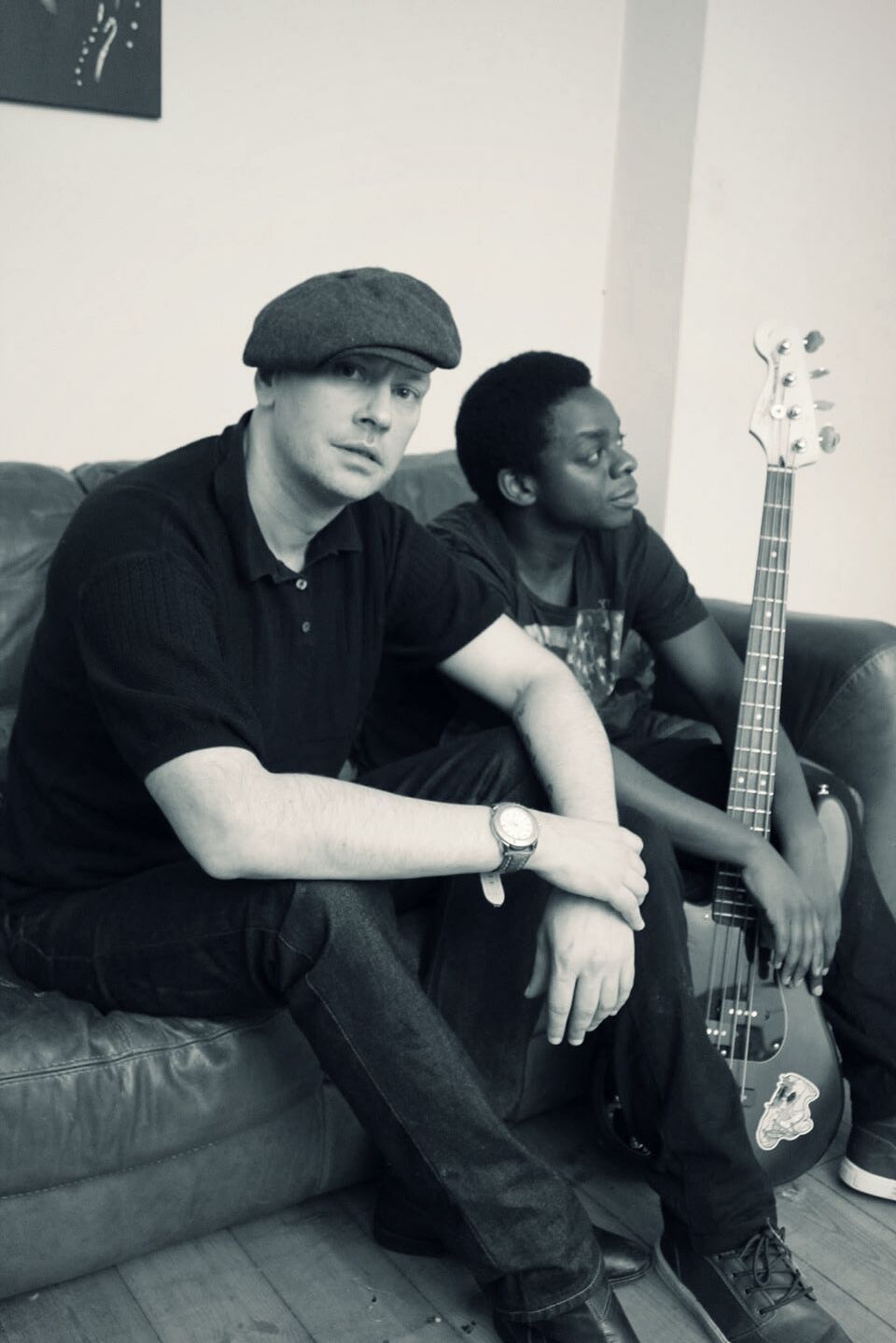 60 Seconds with… Music's Neil Pierce & Ziggy Funk
We catch up with diamond geezers, Ziggy Funk & Neil Pierce DJs/Producers and behind the fast rising Rhemi Music label and production team. The duo play and make 'House with soul' and here they talk about the current state of music, their favourite moments in house, their Top 5 all-time tunes and what's in store at the Deep Into Soul Suncebeat Reunion Party on Sunday August 14th at the Prince Of Wales, Brixton.
Current music…In a state or great?
There is always good music around, you just have look out for it and be open to new stuff that is coming out these days.
Why are you looking forward to the Deep Into Soul Suncebeat Reunion Party and what have been you favourite highlights at Deep Into Soul?
Ziggy Funk: I've been apart of Deep Into Soul since the 3rd party way back when so it always holds a special place in my heart. I'm looking forward to getting down with the crowd and enjoying myself as well as DJ-ing. Anyone who knows me knows I love to dance as much as the next raver on a Saturday night. One of my favourite Deep Into Soul moments was when we hip-hop legend Grandmaster Flash came round to party with us. I'm an avid fan of hip hop, it was my first taste of music culture, so I felt like a bit of a groupie 🙂
Moments in house?
Ziggy Funk: One of my favourite moments in House music has to be playing in the Dominican Republic with my Rhemi Music partner in crime, Neil Pierce. We had such blast and that was one of my first gigs abroad and I remember being on a plane and thinking 'I cant believe people are paying me to get on a plane, play some tunes and hang out'. Testament that dreams do come true!
Neil Pierce: My best would include Tony Humphries at The Cross over 2 days – I camped there – lol :-); The Loft with Paul 'Trouble' Anderson in Camden Lock – a legendary midweek hot spot and the early days of Garage City. As a DJ, my first time playing in the Main Room at Ministry Of Sound and my first set at the Southport Weekender – I'd dreamed of that gig for years so for it to become a reality was just amazing.
Influences?
ZF: Big love for the master Quincy Jones as his music repertoire speaks for itself and shows you can do as you feel in the music industry as long as its of quality and amazing standard and no one can take that away from you.
NP: DJ-wise Paul 'Trouble' Anderson, Tony Humphries, DJ Spen, Karizma and of course Louie Vega (Masters At Work)
You're stranded on a desert island with 5 records. What are they?
ZF:
1. Amy Winehouse – You Sent Me Flying
3. Red Hot Chilli Peppers – By The Way
4. Kenny Dope & Raheem Devaughn ft Rhymefest – Final Call
5. Nas – Halftime
NP: 1.
1. Peabo Bryson – 'I've Been Down' (from the turn the 'Hands of Time' album on Capitol)
2. Arnold Blair – 'Trying To Get Next To You' (Gemigo)
3. Nitty Gritty – 'Sweet Reggae Music' (Jammys)
4. Joi Cardwell – 'Run To You' (Eight Ball)
5. Alex and Rai – 'For The Love' (Smack Productions)
Rock and roll moments?
ZF: Trying to stage dive at the Bussey Building in London. It's the last time I have tequila 🙂
NP: Far too many to mention without getting myself in trouble .
Soulful House?
ZF: Love it! We need quality vocals over dance beats, we can't keep recycling the same accapella from 20-15 years ago. What is the next generation going sample?
NP: Still going strong 20 years on
Living the dream?
ZF: Yes indeed, smiling from cheek to cheek
NP: Most certainly and long may it continue .
Tell us something we don't know?
ZF: I actually enjoy doing the dishes at home
NP: I can drink a bottle of Remi and still not miss a beat!
Rhemi Music's Neil Pierce & Ziggy Funk are joined by CJ Mackintosh, Davide Fioresi, Martin Lodge and David Bailey for the Deep Into Soul Suncebeat Reunion Party on Sunday August 14th from 4pm onwards at The Prince Of Wales, Brixton.More info www.facebook.com/DeepIntoSoul