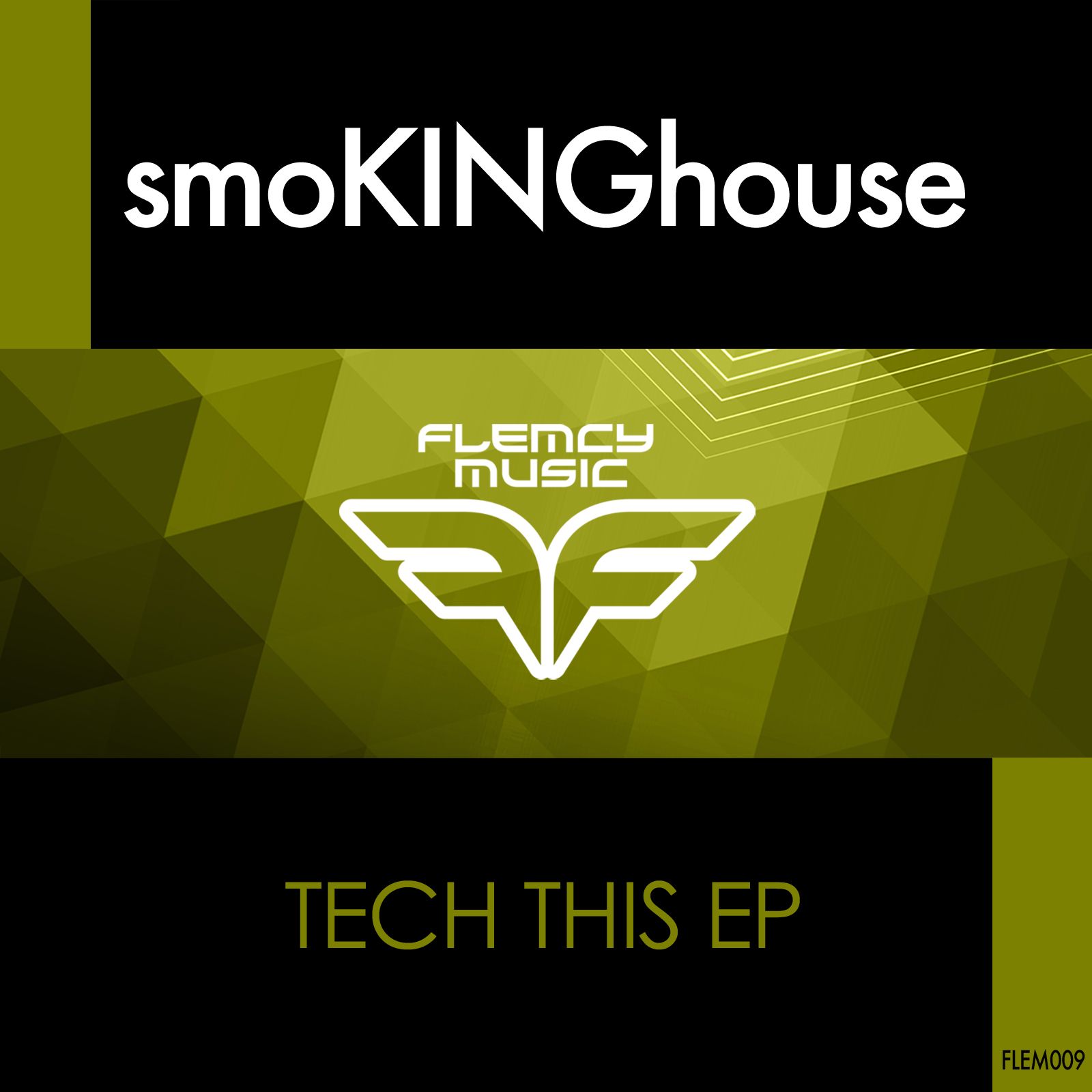 Behind The Scenes Of smoKINGhouse 'Tech This EP'
Fast rising DJ and producer smoKINGhouse has established himself as one of industry's most exciting, emerging acts, thanks to his unique take on the Deep House sound. Despite only exploding onto the scene just over a year ago he has featured behind the decks of some of the UK's premier venues like: Ministry of Sound, Egg London, Lightbox, whilst supporting A-List stars including: Robin Schulz, Goldfish, Syap and Prok & Fitch – accomplishments many aspiring artists can only dream about accomplishing. We had the pleasure of sitting down with the multitalented artist to discuss his latest release 'Tech This EP', which is out now on Flemcy Music.

Hi smoKINGhouse, thanks for taking time to answer these few questions. For those who aren't familiar with you, can you tell us a bit out yourself?
Hi, my name is Felipe da Cunha and I'm smoKINGhouse. I like to produce mainly Tech House, Deep and Techno grooves, with melodies and emotion/soul. I own the Native Wolf Records and I seek for a space on the underground music scene.
How would you describe a typical smoKINGhouse track?
Melodic, Groove House.
You have recently just released your newest EP 'Tech This'. How did the idea for the EP come about?
I don't know how I get the ideas, they just do! I sit on the chair, singing loops in my head and try to put them down in my DAW.
'Tech This EP' was released on Flemcy Music, can you tell us a bit about the story behind signing the track to the label and why did you decide to sign it to them?
Jean-Pierre has become a good friend of mine from when I was living in London in 2015. Since there I have been promising to send him a track that fits Flemcy Music. We started a track together and after a while we had an EP.
Can you tell us a bit about your workflow when producing 'Tech This EP'? How did you start the production?
Like I said, I don't have a ritual. I always sit in front of the Macbook and usually something comes into my head.
What do you enjoy the most about producing? Programming drums, writing melodies?
Create melody loops and programming them into my session.
Do you mix and master your own productions or do you get help from an engineer?
I mixed and mastered 'Hey Tech' while 'Part of This' and 'Tortoise' were mixed and mastered by Andre Sobota, a sound engineer from São Paulo, Brazil.
How long did it take to produce the record?
'Hey Tech' and 'Part of This' were produced in a week. 'Tortoise' took a bit longer as it was a collaboration with JP and we both live on opposite ends of the world.
Where did you get your inspiration from when producing the track?
I don't really know where I get my inspiration from to be honest.
Can we expect a follow up to 'Tech This EP' in a similar style?
Yeah there will be a follow up In similar style but as I am always developing my sound and the way I produce, the follow up will not be in exactly the same style, just similar.
What can we expect in terms of future releases and plans from smoKINGhouse?
Currently I am trying to discover more about my own musical tastes so I'm going to be releasing more tracks on Native Wolf Records, experimenting with new sounds. I'm only preparing a new EP for Flemcy Music but that won't be coming in the near future.

Available on Beatport
https://www.beatport.com/release/tech-this-ep/1791553

smoKINGhouse Online
http://www.smokinghouse.net
https://www.facebook.com/smknghouse
https://soundcloud.com/smokinghouse

Flemcy Music Online
http://flemcymusic.com
https://www.facebook.com/flemcymusic
https://twitter.com/flemcymusic
https://soundcloud.com/flemcymusic