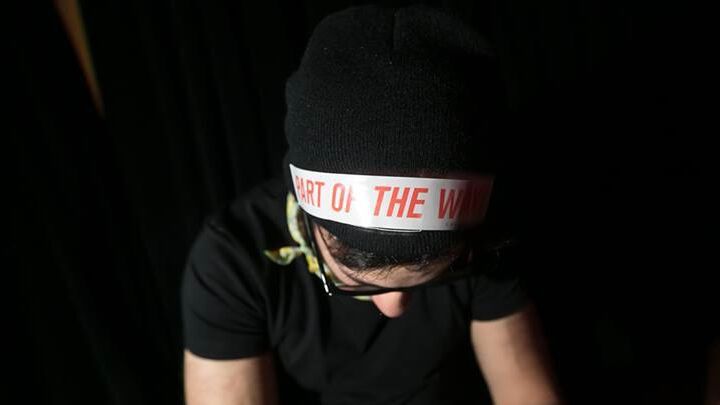 60 Seconds With.. Naufer
Naufer is an American DJ who has a big future if his recent productions are anything to go by. With a release 'Arnkhaar' just out on Nosso Records, we found out some of his most memorable tracks…
Your all-time favourite club track?
I think the first club track i fell in love with would have to be Sander Kleinenberg's My Lexicon. I was about 15 when this came out and I still remember the day my brother bought the vinyl. I had never heard anything like this before in my life! Until this day this production still holds up.

The track you've finished a set with the most often?
I love finishing my sets with Tiago by Francisco Allendes & Yaya. It a pretty chill and has a really cool vibe. If im finishing the night or handing the decks to someone its a pretty good regulator.

The track you cleared the floor with (what happened when?)
This is funny. One time I had to play this warehouse party and I got on at about 330am. The DJ before me was playing a lot of Tech House, so I mixed into him and three songs in i switched up the pace and when I played That Would be the Sun by Adam Beyer people werent too happy. The crowed wasnt into proper techno i guess. Whats wrong with them!? Drumcode is great!

The track you rescued a floor with?
My go to track in a bad situation is Fur Coat's U-Turn. These guys are amazing! I never play it out but if things get problematic I go for it. This track never fails to elevate the room.

The cheesiest/ guiltiest secret track you love?
I love Around the World by Daft Punk haha! Theres something mesmerizing about that track. Its just a loop throughout but they somehow managed to make it interesting. Maybe its because it reminds me of when I was a kid. Love those skeletons hahaha

The track that everyone else loved that you hated?
I'd have to say that country song Avicci did. Man that was horrible. Everything about that is so generic and safe. I dont understand how people were so impressed and called this groundbreaking…

The track that you loved that everyone hated?
My friends will hate me for this but theres something about that track that Skrillex and Justin Bieber did. Maybe its because its played 100 million times a day everywhere here in Miami. Its a grower hahaha!

Anything you'd like plugging?
I'd like to give a shout out to my friends at LinkMiamiRebels and club Trade and Story in beautiful South Beach, FL. If you ever find yourself in the city and are in the mood for some proper techno hit us up! Everyone is welcome. Cheers
Naufer's 'Arnkhaar' is out now on Nosso Records
Grab it here – https://pro.beatport.com/release/arnkhaar-ep/1574197