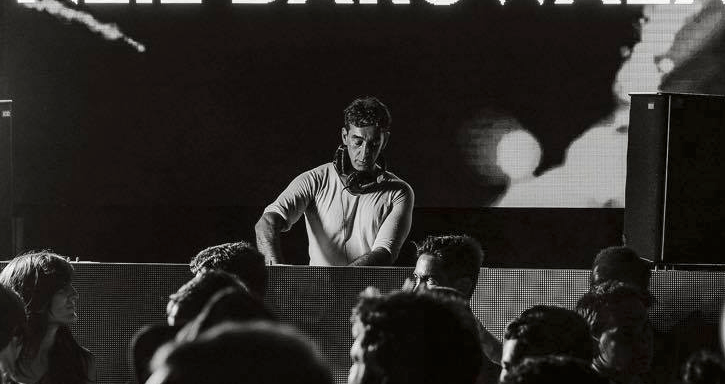 60 Seconds with… Neil Daruwala
Neil Daruwala is a UK based DJ/Producer who with many years experience in the industry and a keen ear for unique production. With his own imprint 69 Street Records going strong and an upcoming release on it 'Rotate' by Elias Tzikas a sure-fire hit, we sat down with the label boss, to discuss his summer plans and how he manages juggling the label with his other commitments…
Hi Neil, how are you? Can you tell our readers a little bit more about you for those that might not be so familiar with your work?
Yes, well I started DJing with vinyl years ago and was lucky enough to play at some great clubs in the UK like the Gardening club and The Egg in London and The Factory in Leeds. I then moved to Barcelona and after various gigs there I decided it was time to start writing music and start a record label.
How has your summer been so far? Any particular shows/gigs that have been memorable already?
The summer has been great so far and I would say my most memorable gig so far has been at La Terrazza in Barcelona, supporting one of my favourite producers Cristoph. It's a beautiful open air club and I was lucky enough to close the party, which was an amazing feeling especially as the sun starts to rise around 6am. It was a surreal experience as I remember partying there many moons ago and thought it would be amazing to play here. So it just shows that one should never give up on ones dreams.
You run your own label 69 Street Records. How does that extra freedom of creativity you have with such an outlet affect your own productions?
I'm very critical of my own work and if I release 6 tracks a year I have another 30 tracks I never released because I just dont think they are good enough. Furthermore I'm still waiting to write that one tune which 100% reflects my idea of a perfect track. The importance is to keep working, keep learning and eventual I'm sure I will reach a point when I'm 100% satisfied with my work.
You have an upcoming release by Elias Tzikas about to drop on the label called 'Rotate', how did that release come about? Did you know Elias beforehand?
Yes, I met Elias through another DJ friend of mine called Affani. I then invited Elias to a few gigs in Barcelona and we hit it off straight away. He gave me one track a while back and this is the 2nd time he has released on my label, which is a real honour for me.
What impressed you most about his set up and sound?
Apart from his production being spot on the thing I really like about his work is that his tracks have a lot of twists and turns. For example this latest track Rotate changes melody at least twice and the bassline also switches up throughout the track. It's almost 3 tracks blended into one, which keeps it interesting and is not easy to do.
Who is someone you'd like to work with in the future on the label?
Apart from the obvious big names who could push the label to another level I would say Stephan Bodzin, Cristoph, Matador or Kink. I suppose I'm dreaming right but you never know. Have to keep the faith.
Who do you admire from a label boss prospective the most would you say in the way they run their imprint?
Labels that spring to mind are Defected (Simon Dunmore) or Toolroom (Mark Knight) or even Suara (Coyu). I'm not a huge fan of the the music from these labels but as far as mentors go, I would love to sit down with them and ask them a million questions because they seem to know how to create a brand not just another label amongst the thousands that already exist.
Is their much new material lined up from you and the label perspective over the coming months?
I've released more this year so far than previous years with some great results and have the rest of the year already scheduled. Having said that if I receive a huge track from now until the end of the year I'm sure I would find time to release it.
Any upcoming gigs/shows you're excited for and want to talk about?
I don't have an agent or manager(Open to offers)so I have to find my own gigs which is not easy especially after the DJ explosion that occured years back thanks to the digital dj software that came out. So I'll probably concentrate on the label until the end of August and then start hussling for gigs again. I am working on one possible big gig for Amsterdam Dance Event in October so lets see. But I'm fortunate enough to have a monthly show on Ibiza Sonica radio so if I'm not gigging I'm always up to date with the latest tracks.
'Rotate' by Elias Tzikas is out on Neil's 69 Street Records on 8th July