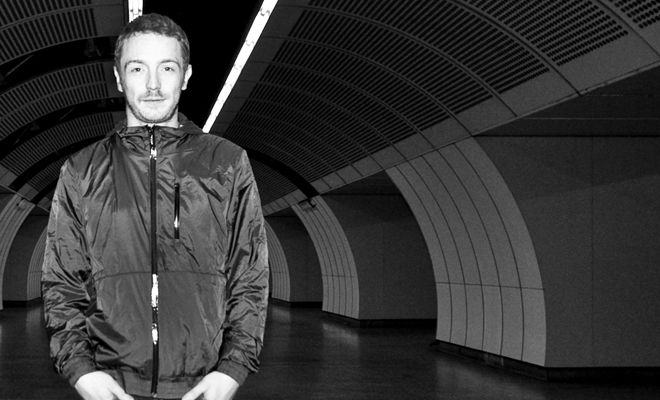 60 Seconds with… Oliver Dollar
The past four years have seen Oliver Dollar's name gradually build to a recognizable staple in house music. The Berlin born and based producer has gained acknowledgment through a series of solid releases on labels such as Play It Down, Rekids and Front Room Recordings. Remix credits can be found amongst the most famed independents; including Greco Roman, Rekids and Exploited as well as majors: Polydor and Ministry of Sound.
We caught up with him this week for a quick chat…
Playing for the Weiss City Room at the Toolroom Live sessions at Egg London on Saturday March 4th, are you looking forward to playing alongside Raumakustik and Weiss? And what new Exclusives can we look out for?
Sure, it's always fun to play alongside these guys. You can expect 100% Oliver Dollar in the mix, and maybe some bits from my new album.
Can you tell us about your current DJ set up right now and how would you describe your sound?
My setup is basically 3 CDJ 2000´s and a Rane 2015 ISO Mixer
Can you tell us how you first got into music and what kind of tracks/albums and artists first inspired you?
I really got influenced by my cousin Jan Driver when I was a teenager and I was into German house like Force Inc records as well being into the classic Chicago and Detroit cuts.
When did you first start DJ-ing professionally and who did you get your first major break with and did this set you on your path into music?
My first breakthrough was at the legendary Tresor club and after my resident spot Panorama bar in Berlin.
Can you tell us about any forthcoming hot tracks and remixes?
My latest remix is out on Kling Klong for Martin Eyerer and there is also an Osunlade remix in the pipeline for Yoruba My latest single "Go Down" is out on Play It Down and I have my artist album dropping in the summer.
Known as a great lover of vinyl, do you enjoy record shopping around the globe and why is vinyl so important to you?
Yeah I still love it so much – digging for disco jams, fusion jazz to house and techno, because you've got something analog in your hands and there's no better feeling than finding a record you've been looking for for ten years:-).
Would you say your sound is heavily influenced by US DJ/Producer giants such as DJ Sneak Derrick Carter, Cajmere etc and have you met your heroes. Why does the US house sound resonate so much with you and what's so special about it? Would you like to collaborate with these producers?
I always loves the US house sound, and to collaborate with these guys would be a dream come true.
You recently played at the Grenadier club in Detroit which is 'underground' and did it live up to your expectations of a Detroit underground party? What's the main difference between playing in Detroit and playing in Berlin
Detroit has similar vibes to Berlin with raves in abandoned warehouses and off-beat location clubs. It's just real clubbing and people really care for quality music.
What three records never leave your record box and why?
Moodyman's 'I Can't Kick This Feeling'… it's still so fresh and I love to play it
Daft Punk 'Homework'…. what can I say!
Newworldaquarium – 'Trespassers'… A timeless Masterpiece
What's your studio set up like and do you have a favourite piece of kit and what do you think the key ingredient to knocking up a great tune is?
I would say my EMU SP 1200 Sampler and my Barefoot Micromain 27 Monitors
And before you leave us what should we be listening to before we head out the door to hear you at Toolroom Live @ Egg London on Saturday March 4th?
Quality Music!
Oliver Dollar headlines at Toolroom Live alongside Mark Knight, Weiss Prok & Fitch, Olivier Giacomotto, Raumakustik, Ben Remember, Kisch and Mad Villains on Saturday March 4th 2017 at Egg London. All info on www.egglondon.co.uk