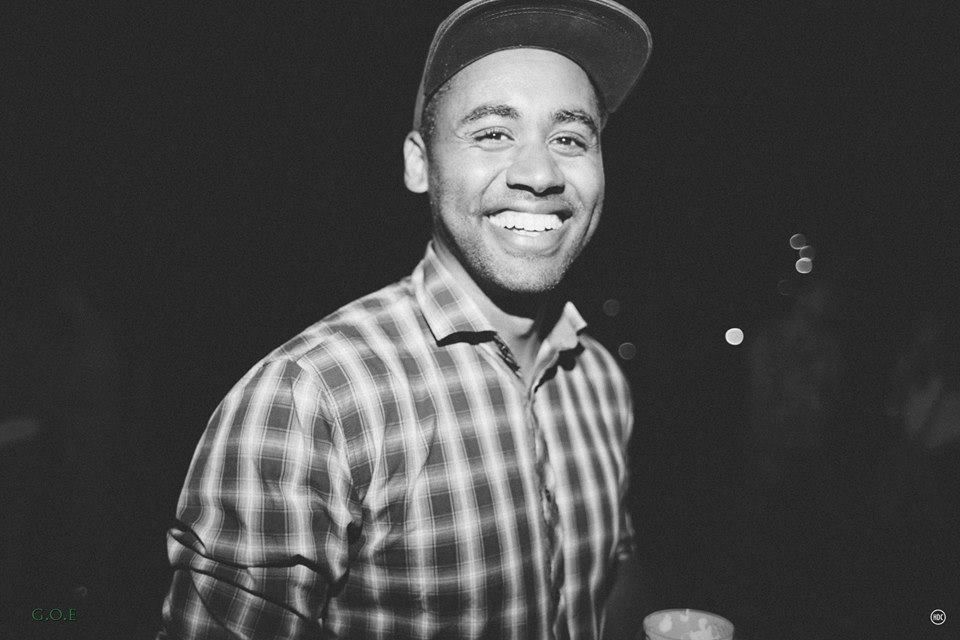 60 Seconds with… Radiolevel
Having been born in South America and brought up in Belgium, Radiolevel certainly has a sound that showcases a willingness to experiment. Imprint Hit By A Truck Records are the latest to snatch up the talent, bringing 'Enter The Square' to entertain our senses. We have been lucky enough to get some time with this fast rising star, putting the questions to Radiolevel, discovering more about his history and the work that went into this recent EP.
How are you? How has 2016 been so far, what are your hopes for the rest of it?
The start of the year was a warm nice start. My hope for the rest of the year is to continue making good music!
When did you first start collecting music and how long was it until you specialised in what you play now? What are you most feeling right now and is that similar to what you are trying to achieve in your own music?
In 1995 I started collecting hip – hop and r&b , later on I discovered retro techno – trance. In 2005 I started a group together with friends called "Faces". We organized parties and played underground electronic music.
Later on I got my first program to make music "Magix" and started playing around. I 'm happy with how things are going now and always striving to learn and make better music!
Did you always want to be a DJ, what experiences have you had over the years? Was it hard to get into it where you were or was there always good access?
I always had a feeling for rhythm. I discovered the world of DJ-ing at the age of 19 in Nijdrop (a music youth centre in Opwijk) and parties in Brussels. It was and is not always easy for a rather unknown DJ to get to gig.
Does being born in Guyana inform your sound and musical make up? And what about the Belgium, how much do each country's respective sounds play a role in you as an artist?
Growing up in Guyana, I was not really focused on music. As a child I heard a lot of reggae and dub and gospel music in church.
Listening to and going out with electronic music was a result of moving to Belgium.
You grew up on hip hop, right? What kind of stuff, what turned you off it, does hip hop influence what you make now?
DMX, Dr Dré, Tribe Called Quest, Snoop Dogg, … all the old school good stuff ! It never turned me off, still love all those tracks and artists,
Hip Hop is not really an influence in what I produce now, life is!
What parties, labels, radio shows, DJs or producers first turned you on to dance? What did you like about it and what made you want a career in music?
Parties at Fuse, Nijdrop, tracks from Ben Sims, Antony Rother, Dave Clark, dj Rush made me fall in love with electronic music (dance)! Music is pure energy. Producing is creating and channeling that energy.
I guess from your name you are a radio fan? What draws you to it how has it featured in your life as a listener? Any big radio heroes?
I have to admit I never really listened to the radio when I was young. Now I listen during my work (I'm a cook). I want(ed) to become an artist that is frequently played on the radio so I chose the name Radiolevel.
Tell us about your new EP on Hit By A Truck – what gear did you use, where was it written, what was the aim?
I actually wanted to create music I myself would totally freak on on the dance floor. The scene in 'The Matrix' in which people are dancing on a tribal track was among other things, an inspiration for the atmosphere and the energy of my tracks.
I use Abelton Live, all my tracks I make at home. My aim is to produce music and have fun at the same. I'd like to play at parties. 🙂
What else have you got coming up/are you excited about?
Lots of nice stuff to come, plenty of great ideas. 🙂
Finally, what do you do outside of music and away from DJing?
Enjoy life with my nice wife and close friends. I work as a cook in a home.