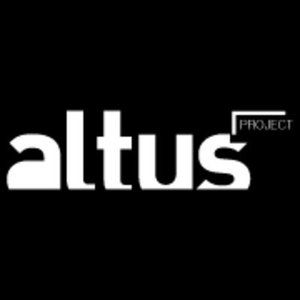 Altus Project Label Interview
Altus Project is a label that has made big moves in the electronic industry, despite it's short existing time of existence. Now with a recent various artist project dropping, we caught up with the guys to find out how the idea of the label came amount…
How did you four guys meet?
We all met online…we were on a lot of the same labels etc. Lee started Altus Project as an agency/podcast/event and he approached Thee Cool Cats and me to be on the agency. I think shortly after that we all met while on tour together in Mexico city. We had a crazy drunken night and the rest is history…
Why did you decide to start a label, was there a plan for it?
The label grew organically out of the agency and podcast. Also, after meeting each other in person and the fact we got along so well it seemed like a natural progression. We worked well together, and did some releases for Kevin Saunderson's label KMS as Altus Project (https://soundcloud.com/deepsounds/altus-project-dantiez-saunderson-i-need-you and https://soundcloud.com/deepsounds/priism-stay-strong-ft-reno-ka-the-altus-project-remix)…Lee then had the idea to start a label so we did!
Explain the name to us – where does Altus Project come from?
Altus can be translated to deep, therefore it translates to the "deep project".
Have any other labels inspired or influenced yours?
I think though we all have worked together and have released music on some of the same labels together it would be hard to name one label that has directly inspired or influenced Altus…also we tend to be all over the place in terms of inspiration. I think when the label started it was more rooted in deep house and g-house… but the last couple releases have been moving in a slightly different direction.
How do you make decisions as there are three of you behind the label – do you vote on things?
At the moment Lee has been handling most of the A&R duties and running it by the rest of us. He has great taste so we haven't disagreed on anything yet! In the next little bit I will be taking over the main A&R role, I am looking forward to it!
Do you ever fall out?
Not yet thankfully!
Do you have similar or different musical backgrounds?
I think we all have quite different backgrounds, but it lends to the sound of the label. If we all played and made the same music it would be a bit boring so the diversity has been a good thing for us.
What's the aim of the label, what are you looking to put out, are relationships important, will you ever do LPs?
I think the aim of the label has been to release quality music of our friends and extended crew (Newbie Nerdz, Jey Kurmis, Vanilla Ace, Adam Banks, Rob Made) as well as new and fresh talent…that's mostly what the focus of the Altus All Stars compilation is about…
What are the best and worst bits about running a label in 2016?
Best bits: I think it's dope that we can put out what we are really feeling, we can help nurture talent and build something really cool at the same time…it's also just cool to build a label with talented people you respect and are talented. Also we can all keep up with each other when we are having drinks!
Worst bits: I think the biggest challenge is getting noticed. There are so many labels nowadays it's hard to get your voice heard. It's a shame because I think a lot of talented people slip through the cracks because of this. I think another challenge is staying relevant while at the same time doing your own thing…those things are sometimes diametrically opposed. Also it's hard to balance having our own projects and the label at the same time!
What are your proudest moments and best releases so far, and how do you measure success?
I think the track that I love and I know will always get the crowd moving is "Thee Corner" by Lee and Thee Cool Cats (https://pro.beatport.com/track/thee-corner-original-mix/6604401) (…also I really like Newbie Nerdz- The One (Jey Kurmis Remix) (https://pro.beatport.com/track/the-one-jey-kurmis-remix/6920451). I think the way we try to measure success is by the response of the music we are putting out which is getting better with each release.
Tell us about the new compilation – how did you decide what to put on there?
I think the new compilation is really special. I think it works out that me and Lee sort of hand picked half the tracks each, so it's quite diverse in terms of the vibe of it.
I picked some producers from my hometown Toronto to be on the compilation… Simon Jain, Devv, and The DC. Lee also picked some great tracks, Numbers, NRKY and Krown City come with some real heat. I believe this is Krown City's first release as well which is very cool.
Altus All Stars Volume One is out now on Altus Project
Grab it here – https://pro.beatport.com/release/altus-allstars-vol-1/1699917
Social Media:
https://soundcloud.com/altusproject
https://twitter.com/AltusProject
https://www.facebook.com/altusproject
http://soundcloud.com/seanroman
http://www.facebook.com/sromanmusic
http://twitter.com/seanroman_mutt
https://soundcloud.com/spacetoast
https://www.facebook.com/spacetoastmusic
https://twitter.com/leemkelsall
https://soundcloud.com/theecoolcats
https://www.facebook.com/theecoolcats
https://twitter.com/theecoolcats