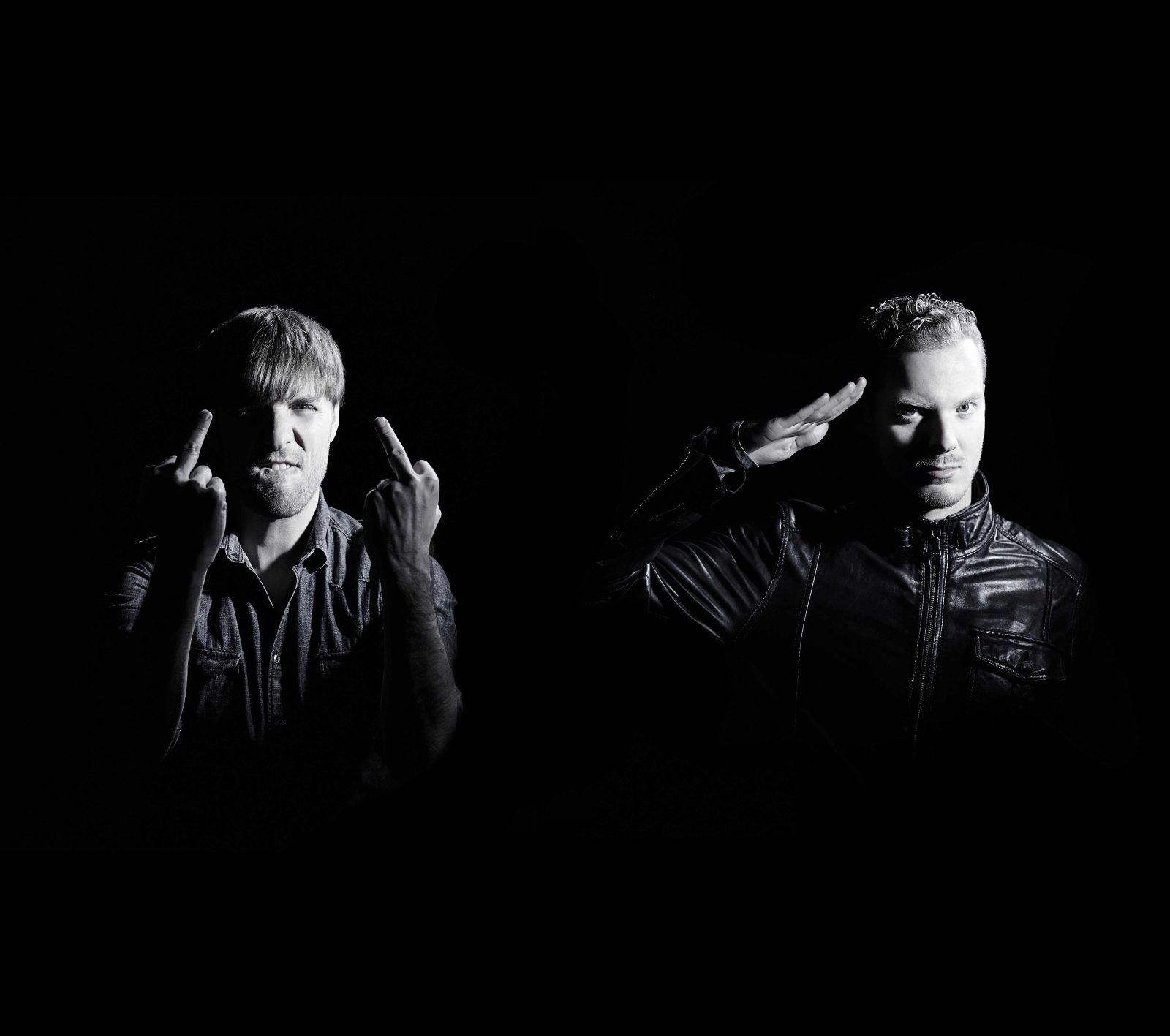 60 Seconds with Ram Records (Phace & Misanthrop)
Leading d&b crew, Ram Records, and their head honcho Andy C are set to light up the capital on 1 November with their biggest event to date at O2 Academy Brixton. Not only do you get label stars including hot up and comers, Rene LaVice and Wilkinson, but Ram have looked across the scene for a festival-strength line-up. We spoke to Germany's leading drum & bass duo, Phace &Misanthrop about the show.
Ram Brixton is nearly here. Are you excited?
Absolutely, this should be a really heavy night in an awesome location for a great label. What could you ask more for!
For those who may never have seen you before give us an idea of what to expect from a Phace & Misanthrop set.
Always a hard one to describe what you do, but people can expect a set of punchy, techy and fresh music by us and other artists we feel.
Which do you usually prefer: big venues or something a bit more intimate?
The most important thing on a night is the vibe inside the venue and the energy people bring to the event. If they are up for it both big venues and smaller clubs can go crazy. So we like both J
Is London one of your favorite cities to play in?
Absolutely! Party's out there are always wild!
You've been championed by a lot of the Ram artists in their sets. Who's music from the Ram camp have you been feeling in 2013?
Ram has so many cool artists, a little hard to just pick one…. That recent Warrior track by Loadstar is a banger for example. And obviously Andy-C, he's a legend.
When we spoke to Hamilton he said his track Overdrive was very much inspired by producers like yourselves. How does it feel to be held in such high regard by your peers?
Inspiring other people with your music is one of the nicest parts of being a musician. Sure we enjoy it when someone loves what we do, but who actually wouldn't enjoy that J In the end we are just two freaks putting a lot of their time, energy and creativity into their music. The rest is a bonus!
If you could sum up Ram Records in a sentence what would it be?
Ram is the heart of DnB.
You're given the keys to the Ram Records vaults: What track would you most like to give the remix treatment?
"Mindscan" or "The Beginning"
There's only 3 months left what can we expect to see and hear from Phace & Misanthrop for the rest of the year?
There will be a new Phace EP released on Neosignal Recordings in October and a new Misanthrop EP also to be released on Neosignal Recordings in November. Maybe there will also be another collaborative single, but this is TBC at this stage.
Give us a random fact about you or a random fact you think we should know…
The most common german surname is Müller. 😉