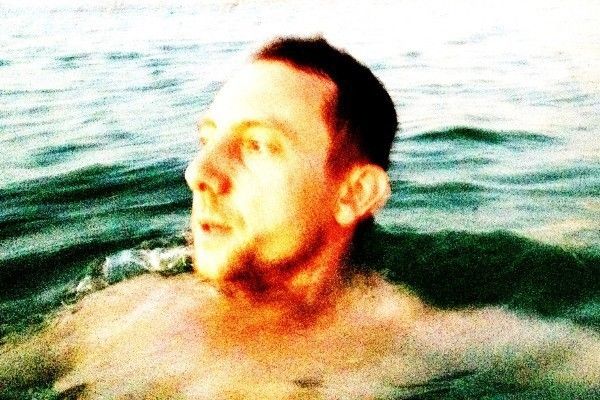 60 Seconds with… Richard Seeley
Despite the fact that his is a reputation that is only now gaining the recognition it deserves, Richard Seeley has actually been producing since early 2006. Seeley's approach to his craft, then, is one that's indebted to a subtle, steady approach rather than an immediate impact. His music – draped as it is in dexterous, beguiling tones – is indicative of the fact too. Laden with colourful, thought-provoking hues, it boasts all the hallmarks of a producer obsessed by the many intricacies of sound. This is no more evident than in his latest Discolour work, his new Lure EP cut on the label been supported by all the heavyweights and it seems like Seeley is finally gaining the recognition that he throughly deserves…
So introduce yourself for us a little…
Hello! I'm 35, I run Glue music and Discolour music labels and I'm also a Director of a construction company. I'm a big fan of innovative music, adventure, balance, Dutch waffles, sparkling water and having an open mind.
Why and when did you start Discolour?
I started Discolour in January 2013 because Glue music, has a much more complicated, time consuming process of releasing music.
Discolour was started to simplify the process and be quite the opposite to Glue in the fact it is to be able release more frequently and it's also a platform for me to put out my music quickly.
How does it differ to Glue Music?
With Glue music I like new talent with an established remixer.
For the artwork which is exclusively done by Neil Pymer and Imogen Adams at www.fig.29.com it involves a lot of photography, scene setting and sometimes prosthetics and sculpturing it can all take quite a bit of time and effort.
Discolour is quite simply a platform to release my music and anyone else's music I think would suit the label.
The music released on Discolour is aimed at moving the dance floor.
Glue Music is forward thinking and somewhat experimental however that doesn't mean it won't move the dance floor ; )
What is the labels USP do you think?
Discolour is a go to label for a weapon, a bomb, a rescue track….?
What have been some fav releases for you so far?
I couldn't possibly decide that.
I A&R both labels solely so they are all My Favorite, newer artists like Andreas Georgiades and Donewrong along with more established artists like Beaner, Hall North and Paul Loraine. I'm very happy to have them all on board and I'm loving the fact that many quality producers want to get involved like Terry Francis, Justin Drake, Eddie Richards, Pheek, Bruno Pronsato, Sierra Sam and Public Lover……
And biggest challenges to overcome as a label boss?
Time!! I like to be busy(some say workaholic) so making the time to put things into place is probably my biggest challenge.
How much time do you spend A&Ring for the labels? And where do you look? Do you check demos?
I'm constantly listening to new music. Every day. The perks of working for myself in your own office space is I can play what-ever music I want.
If I really like what I hear I will put it out. I really try and avoid trends. Cliché, I know but, it's true. I think the Glue back catalogue speaks for itself.

I do listen to demos and I am always on the look out for new talent however, lately the family vibe is growing stronger even I'm sure outwardly you wouldn't notice it but there is a circle of artists that are becoming part of the Glue family.
And what sort of music are you looking for, what's the vibe of Discolour?
Glue music has to be unique or futuristic or somewhat experimental. Discolour has to be an attention grabber, I would want people on the floor and DJ's alike to go "what's this"?
Tell us about your upcoming summer EPs…
Summer EPs are in the name of Hall North and myself…. I have agreed EPs with a few established artists and I'm very excited about them but that shall remain unannounced at present. Thanks!