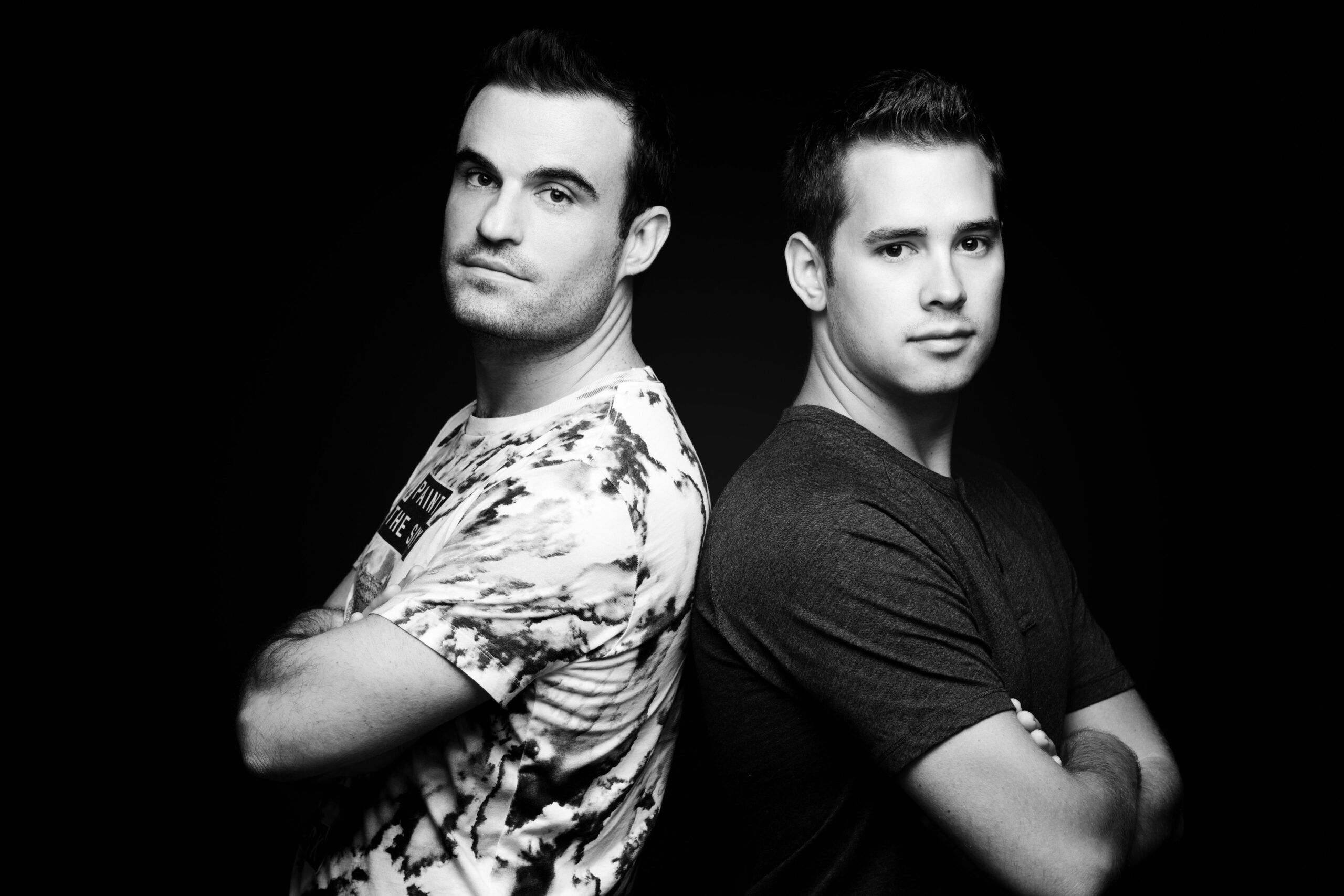 60 Seconds with… Somn3um
Somn3um drop their new single 'Talk Love' this week. The Dubai based duo take time out from their Zero Gravity Residency and the studio to have an amusing chat about all things music and more.
So for anyone who doesn't know who you are or what it is you do, please introduce yourself?
David Newsum (Somn3um) – I'm a small Amazonion tree frog who lives in your head or one half of DJ/Producers, Somn3um alongside Scott Forshaw who make and play sick beats… it's one of the two, I can never quite remember.
Describe your new single 'Talk Love' in 3 words.
Soulful, Oaky, Flatulence
What is your relationship with Somn'thing Records?
David (Somn3um) – well I started it 2 years ago as a vessel for ours and other producer's music we like. So far it's going quite well, getting a lot of DJ and radio support… although it is sucking up all my time and money but to make me feel better I like to call it my expensive hobby, it beats playing golf or a hooker and coke habit.
What is your production process like, do you have a specific order you make a track in?
David (Somn3um) – We usually start with the chords and then go from there adding a melody, counter melody, baseline plus other musical elements in a 4 bar loop. Once we have 5 or 6 elements working together sounding good in that 4 bar loop we then make a basic arrangement and then keep building it until it's maybe 50 tracks+ of pure garbage. Just kidding, it usually turns out alright.
Do you have any signature hardware or software you use in the studio?
David (Somn3um) – We've moved so much over to plugins now. We used to use Maschine and a Roland Tr8 but now they just sit there in the studio looking pretty on their Vegas modes (when you can have all the lights on them flash and go crazy). On the Software side, we use Nexus a lot, to get a lot of sounds it's expensive (I think the full pack is $3000+) but they are all recorded sounds rather than generated sounds and the quality is so good. Each sound just seems to fit so nicely into dance music. Other than that the Native Instruments synths at least one of them tends to get used per track, especially Massive.
Are there any artists/producers you see as your main musical influences?
David (Somn3um) – Hard to say really and hard to answer for Scott (other half of Somn3um) but I've always admired what Above & Beyond do as their productions are amazing, so beautiful and emotive however they make Trance and are nothing like what we do so not sure that's an influence.
Who would you like to work with or collaborate with in the future?
David (Somn3um) – Can I say, Kylie? (Minogue not Jenner), I would love to see if her bottom really is that good as everyone says it is in real life. O' and I'd love to make a track with her.
Besides the music, what do you get up to in your spare time?
David (Somn3um) – I run our record label Somn'thing Records and have a couple of other business in horses and banking so a bit of a mix and they keep me busy. I really do love what I do and work a lot so in my spare time, I tend to go out and get smashed with my mates and Mrs. haha.
What's coming up for Somn3um for the latter part of the year?
David (Somn3um) – Pretty much more of the same, releasing more music on the label, we are doing more remixes for people and major labels, we'll be releasing more original stuff, we continue our residency at Zero Gravity in Dubai and we're also residents at The Gallery @ Ministry of Sound in London. Then I'll be taking a well-earned break and heading over to Iceland to freeze my t*ts off in December...
Somn3um's 'Somn'thing Else'. The show features a weekly dose of the freshest electronic music on the planet, plus all the banter you could want. The format Includes interviews with DJs and celebs. The show is available on iTunes here: https://itun.es/i6hW9jY
Somn3um feat Tommy Parker 'Talk Love' is out on 29th September on Somn'thing Records.
Follow Somn3um:
https://soundcloud.com/somn3um
https://www.facebook.com/somn3um/
https://twitter.com/somn3um