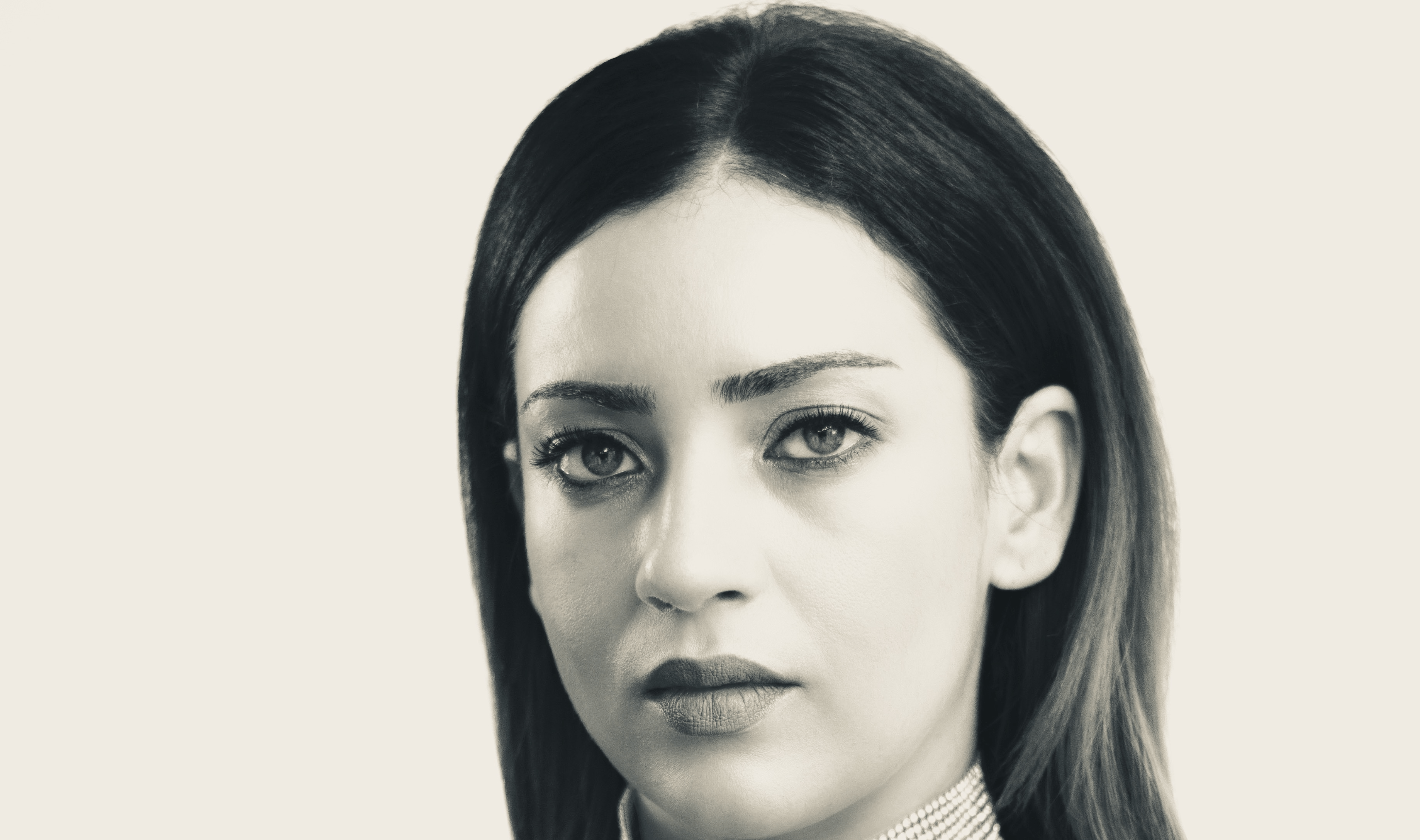 60 seconds with… Sweet Female Attitude
We catch up with the brilliant UK songbird as she releases her ace new single with BKT 'Movin' On'…
Hi Leanne, what have been your 2018 highlights?
There have been quite a few to think of off the top of my head… I have particularly enjoyed being involved in a few live music projects. I am working with The House and Garage Orchestra alongside some ace musicians. I also get to sing alongside some UKG legends which is always an honour. The tour starts in November covering Nottingham, Birmingham, Manchester, Leeds, Brighton, Bristol, Cardiff and London. I am also involved in another live band project up north in Manchester called De-Tronic. This is headed by one of my best mates Jon Fitz who is a musical genius. He has brought together an array of very skilled musicians to merge with some house music legends so I get to sing alongside some major talent. I have also done Spoony's Garage Classical event this year which was mind-blowingly good. Of course a massive highlight is working with our BKT.
Describe your sound in 5 words…
Soulful, light, harmonic, melodic and to some annoying lol.
How did you first get into writing music and singing and what was your first release?
I got into music as a four or five year old – my dad bought a Hammond organ with foot pedals. I would press the bass pedals to match the chords dad was playing. Eventually, I learned to play it properly and started writing lyrics to my chord structures. I later joined a roots reggae band called Dread Lion at the age of twelve or thirteen where I played keys and sang back up. It was here I learned the art of writing backing vocal parts. I also joined a steel band orchestra around this time – I toured with them for years and often sang some of the songs we were playing pans to at gigs. This set me up well for being a professional performer in later life.
After I left school, I messed around with college courses but always ended up gravitating towards recording studios and laying down tracks with local producers. I ended up getting management and things became real after that.
Whilst I was away on holiday my then manager Mike Powell and MC Shine wrote the song Flowers. When I returned home they showed me the demo (which they sang) and I re-recorded it adding all of the harmonies and backing vocals. This ended up being the first release after spending a few years and losing various band members of Sweet Female Attitude and trying to get a record deal. It remains the biggest release of my career to date but I am hoping I can at least match that before I retire lol.
How do you think your sound has developed since then?
My voice has become more mature in sound and smoother than when I first started. I used to have a loud and high pitched sound but that seems to have left me now. I have also massively added to my discography with a variety of genres and styles over the past couple of decades – so I have learned to use a broader spectrum of tones and textures to suit the essence of what ever song it is I am recording.
Who or what inspires your music?
I am inspired daily by different things. I am particularly inspired by chords – if a song has chords that touches my inner core, the lyrics flow out of me as if they are being chanelled. I am also inspired by the stories of other people and a lot of lyrics come from some colourful experiences from my teens – making poor choices and reaping the consequences of them.
Your new single 'Movin' On' with BKT is out on Bassball Records, which we love, tell us a bit about it?
Thank you – The song was written a few years ago and periodically got worked on by my husband Andy. We massively lacked direction with the track and it sat on the Mac doing nothing really. We contacted Brian to ask him to work on another track we had been lying dormant. We were so thrilled with what he did to the track that we didn't hesitate to jump into another project together – we just click. We sent BKT the vocals for Movin On and he imbued his love and skills upon it. So much musicality and integrity was put into the music by BKT that it came out as a work of art in my opinion.
How did you link up with BKT and will you be working on more songs together in the future?
We saw BKT tagged in a track on Facebook and we were like "this is the sound we're looking for for some of our tunes". I hit him up straight away and the rest is history. We have another tune currently under construction with BKT and Matt Jam Lamont which is already sounding fire – hopefully this will be out in the public domain in the near future.
When In the studio, have you got any rituals or bad studio habits when writing your music?
I have so many bad habits. The first one is that I tend to absolutely saturate my tracks with harmonies, so there are often hundreds of vocal layers for producers to sift through and process. I am also very bad with tech, so I often delete things without knowing what I have done. I have to ring the hubby for tech support.
Any plans for a Sweet Female Attitude album in the near future?
Yes there is. I am in the process of working on a solo album where we (Andy and I) record, produce and write all of the music. This should hopefully be out next summer. I also have a lot of videos to shoot. I tend to put this off as I am camera shy, but alas, I can out it off no longer. By having more visual content, it will be easier to reach a wider audience when embarking on a promo campaign.
What pearls of wisdom would you like to share with any budding singer / songwriters just starting out?|
1. Always be courteous. No one likes arrogant, arsey or entitled musicians. Being likeable and easy to work with is vital. No one can make it in this industry alone, so be respectful. That doesn't mean being a total push over through either.
2. Remain true to your art and make music that fulfils you, but don't shy away from moving out of your comfort zone. By trying new things you may just stumble upon the next big musical phenomenon.
3. Work harder than the next person. It is a competitive industry so you have to be present and sparking at all times. Be reliable and consistent. Word of mouth and having a reputation of being someone worth working with can lead to masses of opportunities.
4. If you go through a period of 'not feeling it' musically, don't worry – it often passes and inspiration kicks in again at some point. Do it for the love of the journey rather than focussing solely on the destination.
5. Never look a person directly in the eye when eating a banana.
What are you current top 5 records?
Kaleidescope – Aluna George (Kaytranada Mix)
Trippin' – Ellie Mai
Heard About Us – The Carters
Pour Me Another One – Krept and Konan ft Tabitha (not because they sampled Flowers – I would love it regardless)
Girl – The Internet
Who are your favourite vocalists?
Jessie Ware is queen for me – her voice is like silk to my ears.
Karen Harding – Her vocals cut through amazing in a club.
My UKG Queens Kele Le Roc, Elisabeth Troy, Shola Ama and Shelley Nelson always delight my ears sonically as well.
What other projects are you currently working on?
Aside from my album and loads of collaborations with some fab house/UKG producers and an R&B EP with a U.S producer, next on the agenda is an acid jazz tune with my brother Wayne. A different flow and it's always ace working with R Kid.
What do you like to listen to when you're not in work mode?
When I am driving, I like dirty and raw bass beats, when I am decorating or cleaning, I like chill out music with etheric sounds and when coming home from late night gigs at weekend, Andy and I listen to old-school house classics and create a club in the car.
What else should we be looking out for from you in the next few months?
Just loads of tunes being pumped out and loads of visual content. Lots of live music on tour with The House and Garage Orchestra and De-Tronic as well as my club PA's every weekend up and down the U.K and beyond.
Sweet Female Attitude & BKT 'Movin' On' is out now on Bassball Records