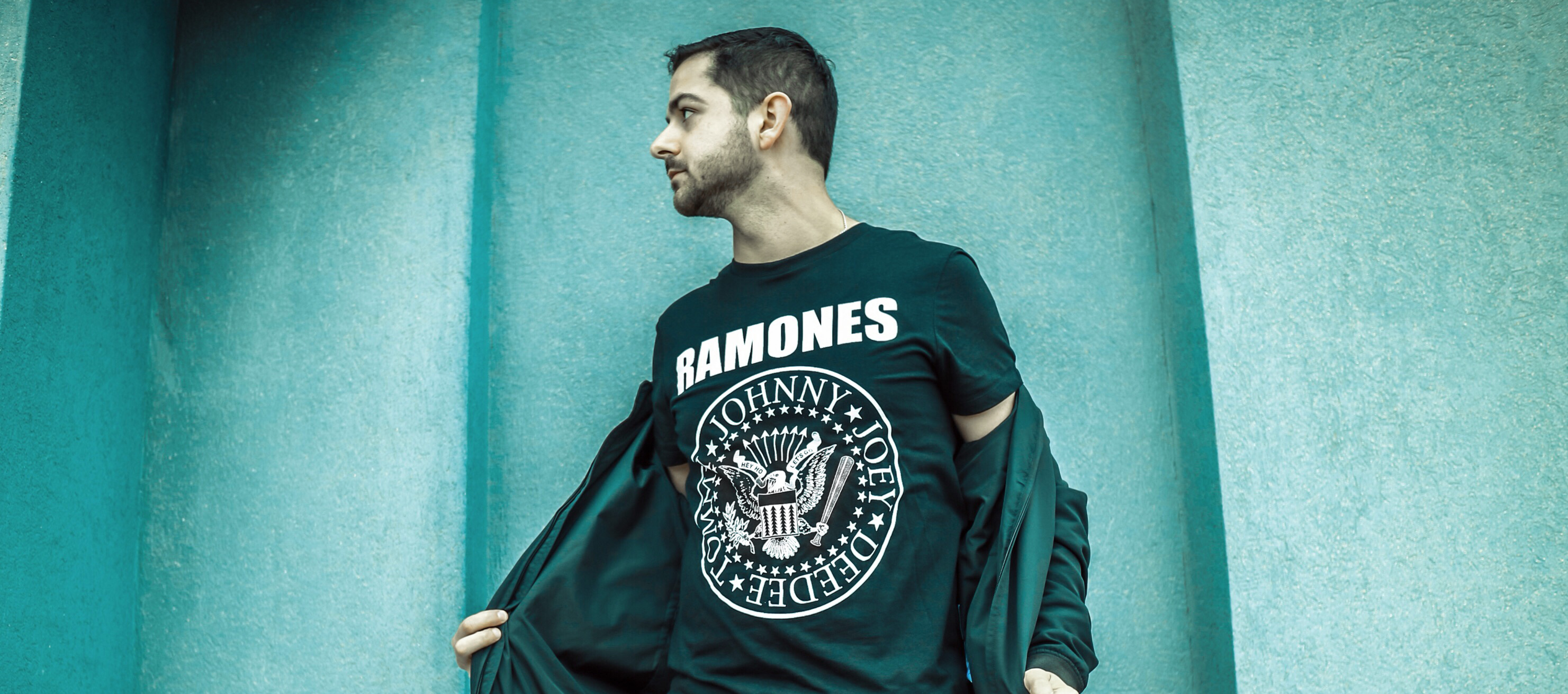 Introducing… Kastra
With over 10 million accumulated plays on SoundCloud, YouTube and Spotify – as well as boasting support from Martin Garrix, Tiesto, Avicii, The Chainsmokers, Showtek, Knife Party, TJR and many more – Ray Decker, better known as 'Kastra' has made quite a name for himself in just a few short years.
Born and raised on the Jersey Shore, a community deeply rooted in music history, Ray is a true product of his environment. It was his early exposure to this prolific rock scene that influenced Kastra by shaping his music taste and nurturing a deep desire to produce and perform his own brand ofraw and exciting electronic music. Kastra has released various singles and remixes on some of dance music industry's top labels, including Hussle/Ministry of Sound, Enhanced Music, Ultra Records, Vicious Recordings, Club Cartel, Onelove, and Panda Funk. Among those releases were some major collaborations with artists such as Grammy award winner Fatman Scoop and DJ Mag Top 100 artist DJ BL3ND.
In this short amount of time, he's gained the support for his free and official releases from EDM's top blogs including Dancing Astronaut, This Song Is Sick, Fresh New Track, Your EDM and many more, noting him as "one of the most underrated house producers out at the moment".
We chatted to him this week…
HI Kastra! For those in the UK who aren't familiar with your work, can tell us a little about your background and your sound?
Sure! So I'm a New Jersey based artist and I've been in music my whole life. Grew up playing guitar and in bands but I transitioned to making electronic music around 2011. Mostly because of the fact that I can do it all by myself and I don't have to rely on the involvement of other people. I've experimented with a lot of different styles throughout my career but recently my sound has become a bit more vocal based future house. I generally try to play to my strengths as a producer and musician but sometimes I will venture outside future/deep house and try something new. All depends on what is inspiring me at the moment.
You just dropped 'Fool Me Twice' with Zach Matari and Dramos. We heard it took you two years to make – how come so long?
Hahah yeah it took a while. The actual production of the record didn't take 2 years it just took a while to get everyone on the same page. Its hard to get three people in the same room sometimes to finish it so we were kind of bouncing the idea back and forth. Everyones got their own stuff going on so you try to just make the best of the time you have. It just took a long time to lock down the right song arrangement, drop, and lyrics. Theres like 3 different versions of this song that will never see the light of day. I don't mind how long it takes as long as we get it right in the long run.
What was the inspiration behind the track and the title?
Zach penned the lyrics so youd have to ask him about that side of things but instrumentally I took a kind of minimalist approach in the end. I knew I had a cool sounding vocal chop and bass line but I was trying to over complicate it. I kept thinking that the drop needed more sounds too keep it interesting. It kind of took me back to when I was making a lot of Melbourne bounce – just a simple bass line and a vocal chop and you're good to go. Sometimes less is more. Same with the verses, I kind of just laid down some vibey chords and let Zach's voice do all the work. You have to just know what parts of the song are good and put them front and center.
You've had some pretty major remixes this year for particularly the Sigala and Timmy Trumpet remixes. What was it like to get such big support from guys like Garrix?
Yeah its great getting support from some of these artists who I really respect. The Sigala track I just did for fun but he ended up loving it and he emailed me asking for the stems so that he can incorporate it in his live show which should be really cool. Tims been a friend for a while now so when Deja Vu came out I hit him up asking if he was looking for remixes. Savage had such a raw vocal on that record I thought it would be really cool to take it in a hard bass house direction. He sent me the stems immediately and I got them as I was walking in to a Christmas party. First person I bumped in to there is my buddy Damien Anthony. We've always kinda clicked in the studio so I asked him if he wanted to collab on it. Less than a week later we had the track done, sent it out to Tim, he loved it, a month later Garrix was playing it… crazy hahaha. Its always nice to see your hard work pay off and see some of the guys at the top of the game showing your music some love. Also, did a remix for Madison Mars this year and he's one of my favorite producers right now.
What do you look for when you're considering remixes? Is there a particular sound that you're drawn to, are you picky or is every big remix a goal?
Thats a good question because sometimes you want to take a track in a different direction but it just doesn't gel with the original vibe. Theres certainly no rules to making music but within each track there are certainly limitations for remixing. If the track your remixing is at 80BPM and you wanna make it a 125BPM house song, thats a drastic difference in speed. So you kind of need to get creative in your approach. I kind of just try to give each track what it needs and inject my own personal style in to it.
You're from the East Coast of the States – is there a distinct divide between electronic music made on your side of the States compared to guys on the West, like there is in hip-hop?
Absolutely. Theres certainly a difference between East and West coast but even more so I'd say theres a difference in middle America. From my experience the coasts are a lot more open to house and more upbeat styles of EDM. Once you start getting in to the middle of the country its a lot more trap and dubstep based. Obviously theres exceptions like Vegas but a lot of the kids in those areas like it super aggressive and thats just never been my style. But if you go to either coast you'll have no problem finding your house music fix.
What's your view on the state of electronic music in the US right now? Do you feel like the bubble has burst slightly or is it still such a youth culture phenomenon as it was a couple of years ago?
Its definitely still extremely popular but I don't think its dominating the way it was when it first came on the scene. Theres obviously a huge EDM influence on a lot of pop music today thanks to people like DJ Snake, Zedd, The Chainsmokers, etc. Also festival attendance seems to always be going up and thats where a lot of people are first exposed to the music. Theres a lot of really creative people making a huge variety of electronic music right now. Whatever you're in to you can find your niche. The US is interesting in that hip-hop is such a dominating force here in a way that it isn't in other parts of the world. I don't see EDM overtaking it any time soon but theres definitely still a huge market for it. So its probably leveled off a bit but I don't think the bubble has burst so to speak
The popularity of the progressive/big room sound has started to wane slightly, with techno appreciation on the rise. Do you think the US market is slightly maturing in its taste and moving towards a more underground sound, or is there still a place for the bigger, more mainstream artists?
I think the techno/underground market is definitely evolving and growing in the US. EDM has been mainstream in the US for maybe 8 years now. Those 18 year olds who discovered it are now 26 and are looking for something new and a more mature sound. Underground music is an entirely new world for them to immerse themselves in. At the same time there is a huge segment of kids who are discovering dance music for the first time every day. Progressive house is definitely more of a gateway in to
EDM than techno. Its easier to get in to initially while for most people tech house and techno is something you develop a taste for over time. I think theres room for everyone for the moment.
Mental health and wellbeing are hot topics right now for a lot of artists, especially with guys like Hardwell taking time out from touring. How do you make sure that you stay centred and grounded?
I gotta say this is definitely something I deal with as well. Being a music producer is a lot of time spent by yourself in front of a computer screen. I have to get out of here a lot of times just to keep my sanity hahah. Even if its just going to the gym for an hour, it gets you out and resets your brain a bit. In the Summer its easy for me, I live on the Jersey shore so theres always tons of people around going to to the beach and clubs. But in the Winter its easy to feel a sense of isolation. Theres all sorts of mental heath problems with musicians for different reasons. Some people like Hardwell and Avicii retired from touring because of the relentless traveling. For some people the hard partying lifestyle of spending all your time in night clubs can get the best of them. Theres always constant pressure for you to create bigger and better music. Everything relies on your sole efforts, theres no one else who can pick up the slack for you. No one really prepares you for that and the only other people who really understand are the people who do what you do. I think the best thing you can do is just keep good people around you and take it one day at a time. Also, don't be afraid to reach out for help!!
What do you have planned for 2019?
I am am super excited for the future. I took kind of a break this year from releasing original music. I was stuck in somewhat of a creative rut with the kind of music I was making. So I regrouped and came back with a new style and I honestly think I am sitting on the best music of my career. I have some major collaborations that I can't wait to release as well as some music that has really pushed me as an artist. Hopefully line up some tour dates and play some shows as well.