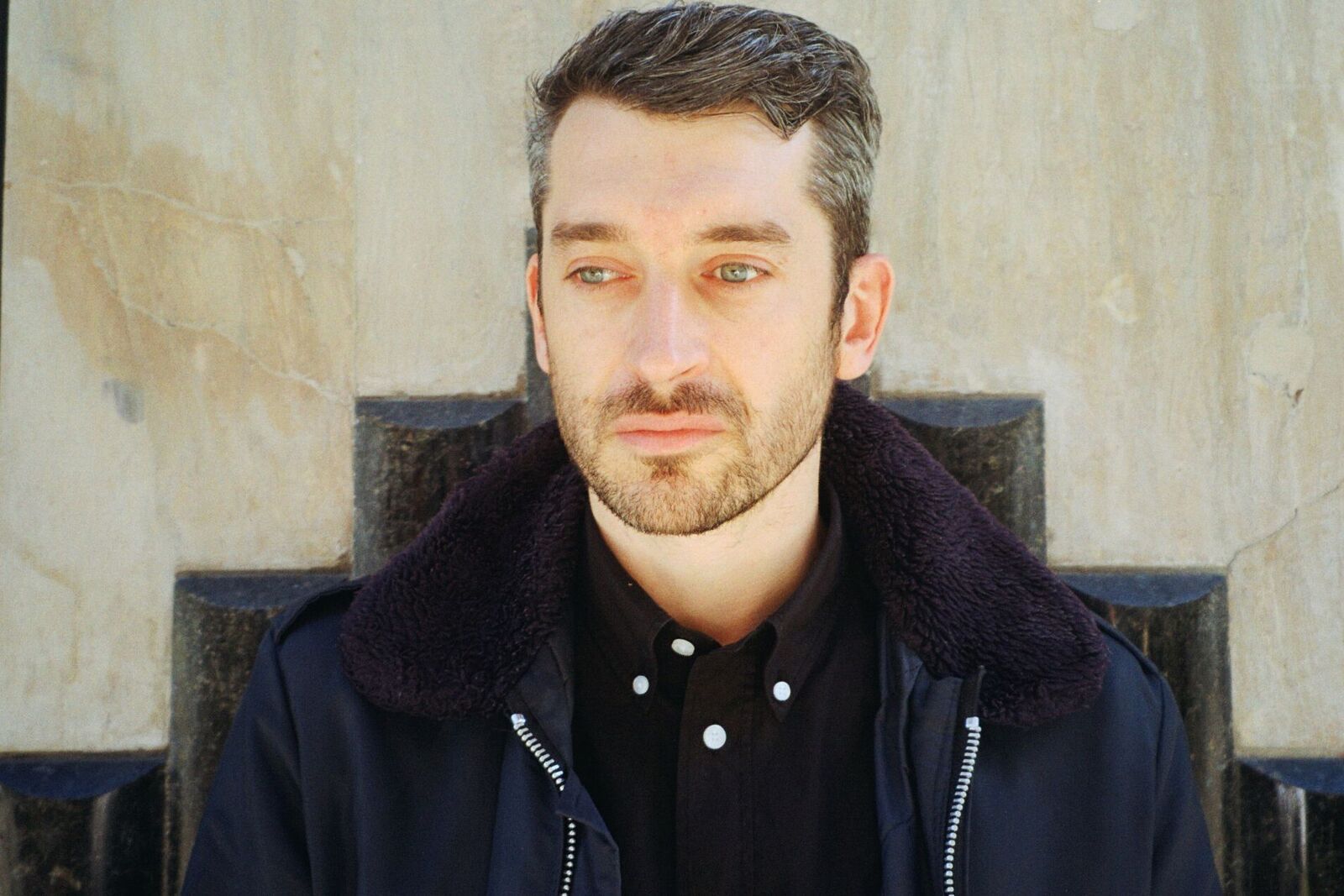 60 seconds with… TEPR
Best known to music lovers in the UK as the DJ and studio producer for iconic French indie-pop outfit Yelle, French artist TEPR is no stranger to success. Two world tours, two studio albums, sets at Coachella, Sonár, Buku, Splendour In The Grass; six years spent setting airwaves and tastemaker charts on fire.
So why the decision to leave that all behind and return to his solo roots? After indulging ourselves in his intoxicating new single '1980' and in anticipation of a full length LP later this year on Parlophone France, IHU decided it was high time we sat down with the Parisian talent to investigate further….
Hi Tanguy, thanks for chatting to us today. Where in the world are you right now, and what are you doing?
Hi, nice to meet you ! Typical day actually, just dropped the kid at school and I'm now checking emails while drinking a café crème at a terrasse in Paris. Getting ready to hit the studio !
Your new single '1980' really caught our ear – can you tell us a little bit about it? What's the inspiration behind the track?
Thank you very much ! Well, it's a mix of many things. As a teenager, I grew up listening to a lot shoegaze and indie rock bands and I've always been fond of stacked guitar chords repeating the same riff again and again with intricate melodies, creating a 'ball' of euphoric harmonies. I found that same euphoric vibe in UK and French Dance Music from the late 90's, early 2000's. Especially when I first heard Stuart Price's remixes under his alias Jacques Lucont or Thin White Duke. I love that 'happy anthem with a melancholic twist' mood.
'1980' is the first track to come from your artist album – what was the creative process behind the album like? Is it a piece of work that has a common theme running through it, or simply a collection of really great tracks that you feel warrants a place on an album?
For this album, I got almost 40 songs ready and then went through a drastic selection to keep the 12 best. I don't think too much of what connects the songs together, I just listen and say "yeah I keep this one". But there is a global idea behind my productions, to use Dance Music as a background layer for super melodic elements, synths and vocals. I know I'm not the best at doing banger tracks, I think my forte is more on the melodic side. I can't do minimal, I have a tendency to pile up tons of sounds together. Which results as Dance Music for your bedroom rather than for the clubs… The album is completely going down that road.
What was your main reason for doing this solo project?
Actually, it's been my main project for almost 15 years, with three albums and few EPs. Everything else I did was on the side. I'm not really a team player, even though I worked with Yelle and Woodkid for a moment, you don't see me collaborate on a lot of other artist's projects. I just wanna do my thing.
Are you nervous producing and performing by yourself? What do you feel you've managed to achieve by putting your trust completely in yourself and not having others to fall back on creatively and artistically?
Of course I'm nervous! I need people to connect to my music, to gather around it, to think "yeah I'd like to see this guy on stage" so I can keep going. I put a lot of pressure on myself, work everyday, throw away a lot of music in the bin, start again the next day… It's a struggle but at the end of the day I enjoy being the only one taking the decisions. Regarding performing, I haven't been on tour for almost 7 years now so I'm really looking really to being on stage again with a proper live show.
What other artists or movements have influenced TEPR?
The Skateboard culture of the 90's, Francis Bacon, Abstract Expressionism, JRR Tolkien, David Fincher, Spielberg, Jack London and so many more. In the music domain, definitely Hip-Hop and the Electronica Warp/Ninja Tune scene from the late 90's, with Boards Of Canada on top of the list, then the french House scene of course but also the early Swedish House stuff from the SHM guys. Eric Prydz and Deadmau5 who both have brilliant melodic ideas. Tiga is also a huge inspiration even though it doesn't reflect on my music, I simply love the coolness of the guy. And Stuart Price, my ultimate god !
You've done quite a few remixes for major artists, including Martin Solvieg and most recently David Guetta and Sia. How do you approach another artist's work? Is there a signature 'TEPR' sound that you try to infuse into all your remixes?
I had a big remix period 10 years ago because it was super fun and most of the time it was asked by the artist themself! Big artists wanted to have a bit of cool from young producers and labels had good money for it. Back in the days no one would question the remix I sent them! Today you have to respect some expected structural codes in order to make people jump at the right time otherwise you have to change your mix again and again. And there is no money for that anymore.
What can we expect from you in terms of DJing? What tracks apart from your own will you be dropping in the clubs? How do you approach a DJ set compared to a live performance as part of Yelle?
DJing is kinda tricky for me, I don't really enjoy it. Each time I have to DJ Im like "Im gonna play my tracks only, create a real unique experience" and I automatically end up playing other people's music because the Dance Floor is kind of a totalitarian place, people came to dance, not to listen to 4 minutes long synths arpeggiators without a kick. And it makes total sense, if there is a DJ playing then it's a Party! That's why i'm more confident with live shows. People come to see you, hear your music and you don't fool them by playing other people's music. And also, I don't even come close to what makes a real DJ for me. The constant music digging, the practice, the crowd reading… Laurent Garnier, Tiga, Seth Troxler, A Track… These guys are the real deal!
Where do you see TEPR taking you?
My album will be out this Fall. I want it to give me the opportunity to touch more people, to release more music on my label 'Soundtimental' and to tour !