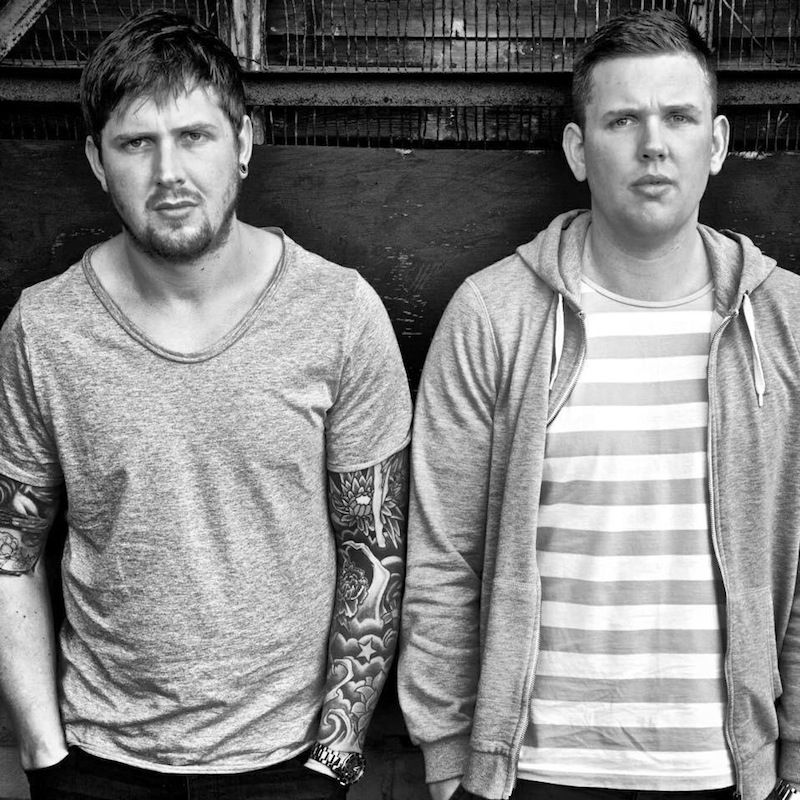 60 Seconds with… Vibe Killers
British duo Vibe Killers, made up of the Horsey brothers, have had one hell of a year, launching their own imprint of Killer Vibe Records they already find themselves on release number four, and therevis no sign of them slowing. 'Underground' is the latest EP to hit the scene and has already gained much respect from some of the biggest names in the electronic family with love coming from the likes of Richy Ahmed and Jamie Jones. We caught up with the double act to dig a little deeper into who the Vibe Killers are and what they have lined up to compete with their already tremendous back catalogue.
You guys have certainly hit the ground running with the launch of your label and yourselves as artists. How do you feel about the progression and the success of your releases, was it exactly as you planned?
We're well happy with it mate! Never did we expect the likes of Jamie Jones to drop one of our tracks at his Paradise party at DC10 Ibiza. Then Richy Ahmed played the same track at Amnesia for his residency with Music On, wAFF dropped one at Tomorrowland too! It wasn't planned at all, obviously in the back of your mind your thinking PLEASE do well but we justvreleased it and hoped for the best!
Why did you decide to set up a label alongside releasing your original works and how do you think it has helped youin this industry?
Mate, it's so hard to get music signed nowadays. We started by sending demos to labels we liked, but you don't get a reply. It's no disrespect to the label, they get sent loads of music, just going through it all is a big commitment in itself. I've set up a few decent labels over the years (resonance records, innercity records & celesta records) so know how it works. so we decided to just release it ourselves and see what comes back off it – it seems to have done the trick so far!
What has been your standout memory from summer just gone and what made it so special?
You know what pal, since we started the VK project last Summer, we haven't had a gig. Tha's about to change with confirmed shows at Mint Warehouse for our friends Audiowhore, then next year we are playing at Ministry of Sound alongside some decent artists for Rinse. So, I think the highlight of the summer for us was waking up for work one saturday morning to a video off our mate Richy Ahmed playing Some Bang at Amnesia. Buzzed off that one all weekend!
Your 'Underground' EP is set to drop mid October, does this follow a similar sound from your past EPs?
It does yeah, we aim to have a more 'banging' track for the A side, with the B side more chilled.
Are you happy with the response so far to 'Underground', how has it been taken when dropped in the clubs?
More than happy. Support has been amazing: Kruse & Nuernberg, Animal Trainer, Kaiserdisco, Groove Armada, Fish Go Deep, Larse, Sidney Charles, Darius Syrossian, DJ T., SOSSA, Joyce Muniz (Official), OXIA, Dj Ease, RIVA STARR, Patrick Zigon, T.Williams, Moodymanc, Joris Voorn, LTJ Bukem & goodlooking records, Robert Owens, Reboot, Miguel Puente, Horse Meat Disco, Paco Osuna, Affkt, James Zabiela, Brothers' Vibe, No Artificial Colours, Lee Pennington & more are all supporting it. Couldn't ask for more really. As for hearing it in clubs, we haven't! Although it will be dropped by us at mint warehouse 21/11/15!
Would you say you have a unique factor that makes Vibe Killers, a certain sound, style of DJing etc?
I'll be honest in that I don't think we are unique, we try get in the studio once or twice a month using what other artists do (logic / ableton / maschine etc) and see what happens. Sometimes it works, sometimes it doesn't.
A number of huge names out there have been supporting your work, who would you say your biggest influence out there?
I know, we can't believe it! Loco Dice requested a WAV the other day and we were like WTF haha! Influences from us come from a lot of different artists across a lot of different genres, we grew up listening to hardcore, trance, brit pop etc then slowly moved over to the underground stuff we play / make at the moment. There's so many artists out there that we admire, Detlef has been supporting our stuff recently and seems like a really cool guy!
Where did you grow up and was this where you first discovered electronic music? How long was it until you realised that this was what you wanted to do, make music?
We grew up in Burnley mate. There's a lot of bad press in the town, but we had some mint nights down there back in the 'glory days'. We used to pile down a basement club called Genesis and have a full on rave till 6am in our formal pants and ben sherman shirts, then walk home and go to work for 8am. Watching the DJ mix vinyl really did it for us, then we blagged our mum for some decks. It all escalated from there really. I used to play at Sankeys Manchester a lot a few years back too, there'd always be a bus load of us head over for a mad one. Seeing the big names like Coxy, Dubfire etc play there was a massive influence for us. When I finally got to play the famous basement for a vinyl only gig, I shit a brick! was good though.
Winter, for some, is a time to hide away in the studio and prepare for a summer of gigs, what will you be doing as the temperature drops?
We do aim for a couple of studio sessions per month, so we will be sticking with that, but like I said, the gigs are starting to come in now, so there will be some long awaited raving / playing going on over winter! We've also an EP out on Celesta Recordings in November, and Ray Okpara has remixed one of the tracks, looking forward to that one!
Finally, five tracks are killing it for you right now?
1. VIBE KILLERS – CHEENO
2. JAMIE JONES – THIS WAY
3. RAUMAKUSTIK – RAIDER
4. JOSH BUTLER – SNAKE SKIN
5. VIBE KILLERS – THAT DROP (RAY OKPARA REMIX)
The latest offering from Vibe Killers is available now here https://pro.beatport.com/release/underground-ep/1620859