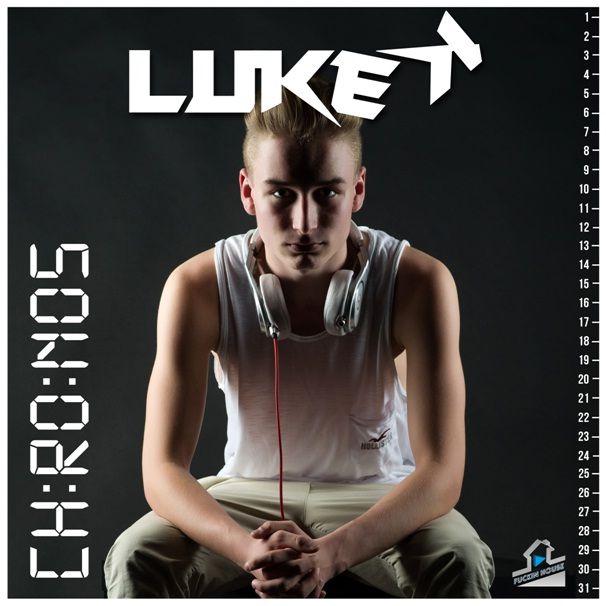 Behind The Scenes Of: Luke K's 'Chronos'
Up-and-coming DJ and producer Luke K is quickly becoming one of Austria's leading, young talents and at just 17 years old he is making a name for himself within the Dance music scene.
Luke K has already played numerous top events such as: Colorbash, Supergau DJ Clubbing and Stadtzauber, Lake Festival and Beatpatrol Festival. Winning the Electric Love Festival talent contest was Luke K's first big break into the electronic music industry and he's been given a spot on their main stage, playing alongside some of the world's best spinners including: Tiesto, ZEDD, Dimitri Vegas & Like Mike, MakJ, Armin van Buuren and Robin Schulz amongst others.
On the 28th of August, 2015, Luke K released his debut single 'Chronos' and he's managed to land massive chart success with his very first production. Seeing such rapid ascension we've decided to have a chat with Luke K and unveil the workings behind his top-notch effort 'Chronos'.
Hi Luke K, thanks for talking to us. How are you today and what's going on in your world right now?
Hi there! I'm fine thanks! There are many new things to be announced soon.
You've recently released a new single by the name of 'Chronos'. How did this project come about?
I was sitting in the studio playing my keyboard and somehow I came up with the melody for 'Chronos'. I was like "wow this is a nice tune" and tried to get it finished – I think the result is cool!
How would you describe this single in terms of sound and style?
In a few words: huge, festival friendly, powerful and energetic.
What got you inspired for this one?
I didn't really get inspired, it came through experimentation like I said before – I was just playing the piano and suddenly I ended up with the right sound.
How long did it take to finalise this single?
All in all – about 3 months. I gave this track a lot of time and energy.
Could you walk us through the production process behind 'Chronos'?
Sure – I began with the lead, I've kept that the same since the beginning, I've never changed it. Then I searched for a perfect bass-line and some nice, aggressive kicks. After that I produced a matching break to bring it all together into one nice song. Finally the mastering – that was it 😉
Which plug-ins and sounds shaped the end result of this production?
Puuh – this is a really difficult question! I was searching for one particular sound along the whole production process but in the end I found a Sylenth preset – but I won't tell you which one it is – that is a secret 😀
This is your debut release. How does it feel and what kind of other developments do you predict now?
It feels really good – I had some good chart success: #4 of the German Big Room charts and #29 in the Austrian DJ charts. I am now really excited about what my up-coming single can bring to the table 😀
'Chronos' got signed by Fuckin' House Records, which is part of the Balloon Records family. How did you spark a relationship with this label?
I met the CEO of Balloon Records in my hometown at the first event I played as a DJ. We spoke a lot and he gave me his business card and said "message me with a demo". I was happy like a little child in front of a Christmas tree *haha* – I am very glad that he invited me into his big family!
Where would you imagine this single being played?
On big stages by big acts worldwide – this is my dream, not only for 'Chronos' but for all of my upcoming releases.
Describe 'Chronos' in one word.
Powerful!
Why should people listen to 'Chronos'?
Because this tune isn't like every other single out there – it has something special and unique.
Do you have any other projects in the pipeline this year?
Oh yes, my new single 'Get Them Up' is going to be released in November! I also started the Booty Tuesday – every Tuesday I release a new bootleg – it's quite interesting!
Thanks Luke K!
Check out 'Chronos' on Soundcloud
https://soundcloud.com/balloonrecords/luke-k-chronos
Luke K Online
https://www.facebook.com/lukekofficial
https://twitter.com/lukekofficial
https://soundcloud.com/lukekofficial
https://www.youtube.com/user/kuehrmusic
https://instagram.com/lukekofficial