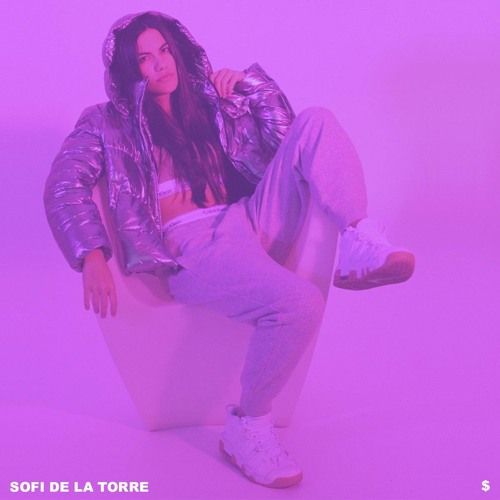 Sofi de la Torre - $
Spanish alt-R&B singer Sofi de la Torre is back after the outstanding success of last year's 'Flex Your Way Out' ft Blackbear single, with new track '$' out 31st March under her self-styled banner #POPDONERIGHT.
With her sound described by i-D as "the swagger of Drake fused with a laid-back Lana vibe", '$' is an alt-pop slow jam about a relationship ruined by the need to impress with wealth – a superficial love. '$' sees Sofi take a leaf out of J Lo's book as she explains how you cannot buy her love, her 'Love don't cost a thing'.
Sofi's moody vocals roll in with a strong message to her ex, "fuck ya money I don't care about it". The statement sets the tone for the single, yet her dreamy vocals in the chorus combined with the slow jam pop/R&B instrumental, reveal an undeniable vulnerability, a natural feeling at the end of a relationship. The chorus continues 'but I've seen yous by the dozen, when I was and wasn't buzzing', this man is not an anomaly; the song was written in LA, a city rife with wealth and fame. Sofi then reveals the underlying truths, 'that's a lot of hidden pain' she is warning the listener that wealth cannot replace love.
The track was written and produced with her long-term Finnish producer Jonas Karlsson who has worked with her on many of her past successes, the first being 'Vermillion' which saw her garner support from Billboard, Time Magazine and The Guardian whilst Sofi's debut album 'Mess' received praise from Noisey and Pop Justice. Her previous single 'Flex Your Way Out' feat. Blackbear saw her first spin from BBC Radio 1 courtesy of Jamz Supernova and an interview with Noisey on Beats 1 followed, converting her plaudits into her most impressive online play count yet of nearly 5 million hits across Spotify, YouTube and Soundcloud.
With the accompanying visual to '$' on its way and her long-awaited debut record expected this spring, 2017 looks set to see Sofi De La Torre cement her position within the empowering female-fronted scene and be the defining year for #POPDONERIGHT.