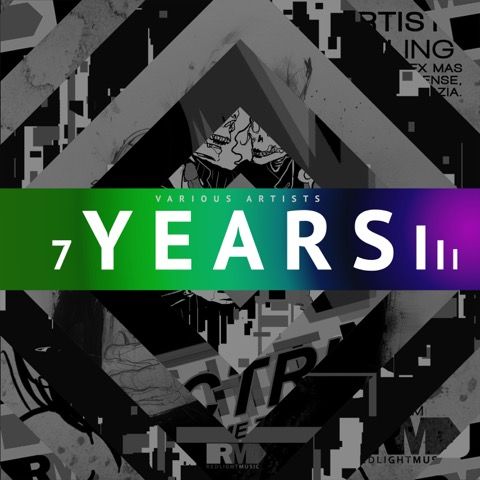 Various Artists - 7 Years Redlight III
Redlight 7th anniversary celebration keeps on kicking. After the two "label best of" releases, here a new release back again under the '7 Years Redlight' series with 6 brand new tracks from some of the more active artists from the Berlin based imprint. Edward Surf, José Rodriguez, Yarni, Brutkho, The Liwuid Mirror and label boss Denite are the 6 names taking part in this mini compilation.
There is no other 'Funk inspired artist in the label rather than Edward Surf. After his debut EP 'The Reason' the Austrian artist is delivering Muses. A House rocket with a funky base, a strong drums rhythm and a super catchy guitar sample.
Second in the line is Spanish talent José Rodriguez. With the brand new track Shinrei. A Deep Techno tune with big analog synths and a wide atmosphere.
Number three is for Yarni. The one from Shef eld is boating a new Deep House hit for this com- pilation named Headbaskets. Quite more "slow-groove" than his previous releases on the label, Yarni plays with metallic sounds and shiny chords while synths are rising along the track. Following is Brutkho with 141e. A Minimal Techno trip featuring modulated synths and tiny bits that construct the whole tune.
Next one is The Liquid Mirror. One more of the classic artists from the label, that gives this No Kontrol. Big chords and strong bass-drums construct the full power melody track, that is rounded by a vocal sample on the breakdown.
Last, but not least, is the Greek artist V.Sexion with an acid remix of one of the tracks from the label boss Denite. Massive kick, loopy bass and an ongoing acid synth that turns the track upside down again and again.