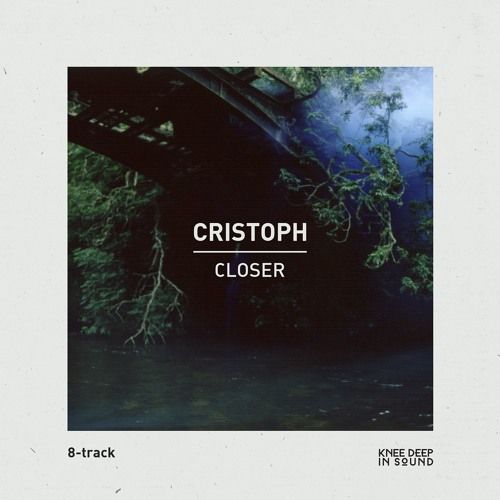 Cristoph - 8-Track
The inaugural edition of "8-track" bears Cristoph's name and will serve to showcase his strength as a producer and unforgivingly confuse those still stuck in a world where house music and techno are separated by propped-up dividers. No stranger to the international club circuit, festival scene and record crates of his peers, Cristoph is a producer and DJ fixated on integrity, with influence equal part Windy and Motor city.
The albums first single "Closer" features the vocal contribution of the highly promising singer, producer and songwriter Jinadu. Setting the tone to flow like a DJ Set, the opening track delicately colours the album with a strong emotive entrance. A track that captures both the infectiousness of house music neatly alongside ambient music's welcoming aura.
Having now carved out a sound that is increasingly identifiable, Cristoph avoids dance music's relentless march toward the next big thing by masterfully mediating through raw beats and textural trickery that gradually blurs the edges of genres; the focus on groove, mood and his typically intricate, hypnotic arrangements.

"For me personally taking people on a journey is the fundamental component of underground dance music and that's what I set out to do when I was given this project. From the individual tracks to the continuous mix itself, my '8-track' attempts to take the listener on a trip – blending those darker, melodic sounds I have grown to love…" Cristoph
"8-track" which is set to hit the shelves across multiple formats this October features eight new original pieces of music, concisely mapped out as a pensive reflection of Cristoph's career to date built on moving, no-nonsense rhythms and textural interplay.
Tracklist:
1. Closer (feat. Jinadu)
2. Rapture
3. Alone
4. The Enemy Within
5. Supreme Solace
6. Perplexity
7. Absent Mentor
8. Catsy