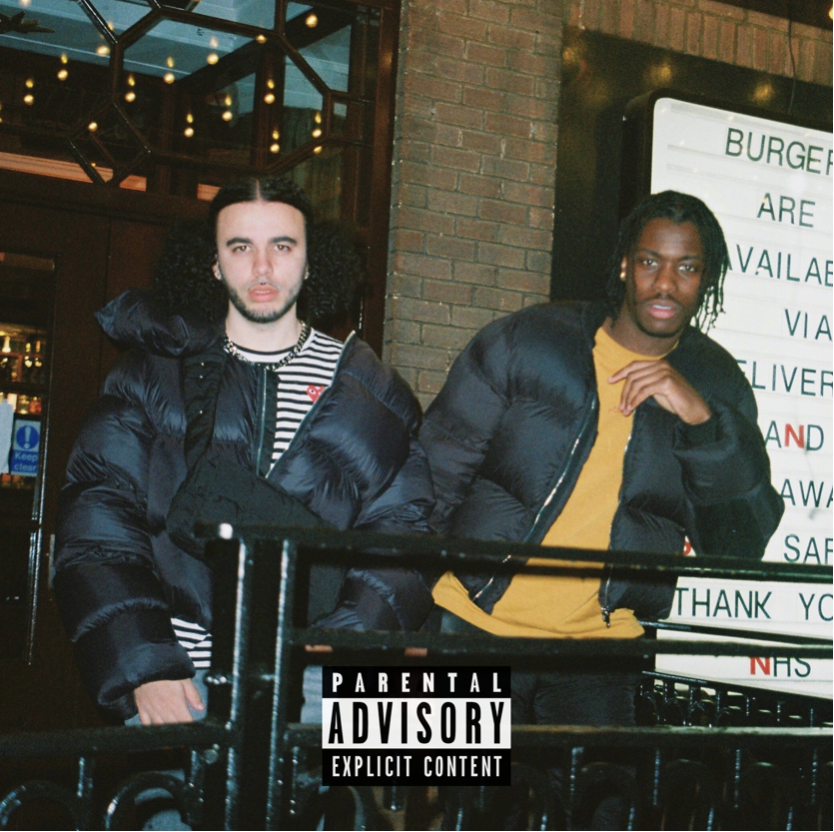 838 reveal new single 'Lose My Mind'
Make way for 838, the London duo that have come out of nowhere to place themselves in the middle of the U.K. Hip Hop scene. 
Consisting of two members, Kay and Astro, the pair have already released a number of records via Spotify, teamed with YouTube videos that have had an exceptional response, placing 838 firmly on the map of upcoming artists.
New release 'Lose My Mind', taken from their debut EP 'Before The Storm' is the perfect introduction to 838 if you've not yet had the pleasure. Produced by Shxrkz, 'Lose My Mind' is different, and that's exactly what they're aiming to be. Identifying that there's a space for raw, versatile, fresh energy; 838 are playful, confident and creative in their artistry with 'Lose My Mind'. Glittering 808's shine through the core of the record whilst Kay and Astro effortlessly pass vocals back and forth with soulful passion, topped off with layers of ad-libs and nature-call synths. Lyrically they're real, relatable and eloquent – unafraid to touch their own emotions and lay their souls bare, they resonate in an entirely different way to many artists of their generation and have the class and combined energy that places them in a league of their own. Describing the single on their own terms, 838 say "This is a song many can relate to, this track is about questioning your motives, thoughts and emotions when in a situation where you don't know what you want."
Both born into music-loving families, the duo met at secondary school. Kay was fed an eclectic musical diet of 80s & 90s rap, hip hop, grime, ragga, dancehall, reggae, soca, rock and heavy metal whilst Astro delved in to the world of rap and 90's hip-hop, teamed with an early taste for RnB, Afrobeat and Fuji which grew with time. Determined in whatever they set their minds to, the pair soon forged an unshakeable friendship and were confident to create adventures in the company on each other. Starting with a quest to play basketball, which became a serious pastime for a number of years, they soon found their calling in music and switched their focus to it.
Having been on an extensive journey as friends and experimented with their musical craft to define a sound that embodies 838, the duo mark the arrival of their debut project with the impressive and unmissable single 'Lose My Mind'. Spoken in the determined and confident voice that has never let them down to date, 838 explain "As far as our debut project goes, it's an introduction into the world of 838, our sound and philosophy. It's gonna be phenomenal."