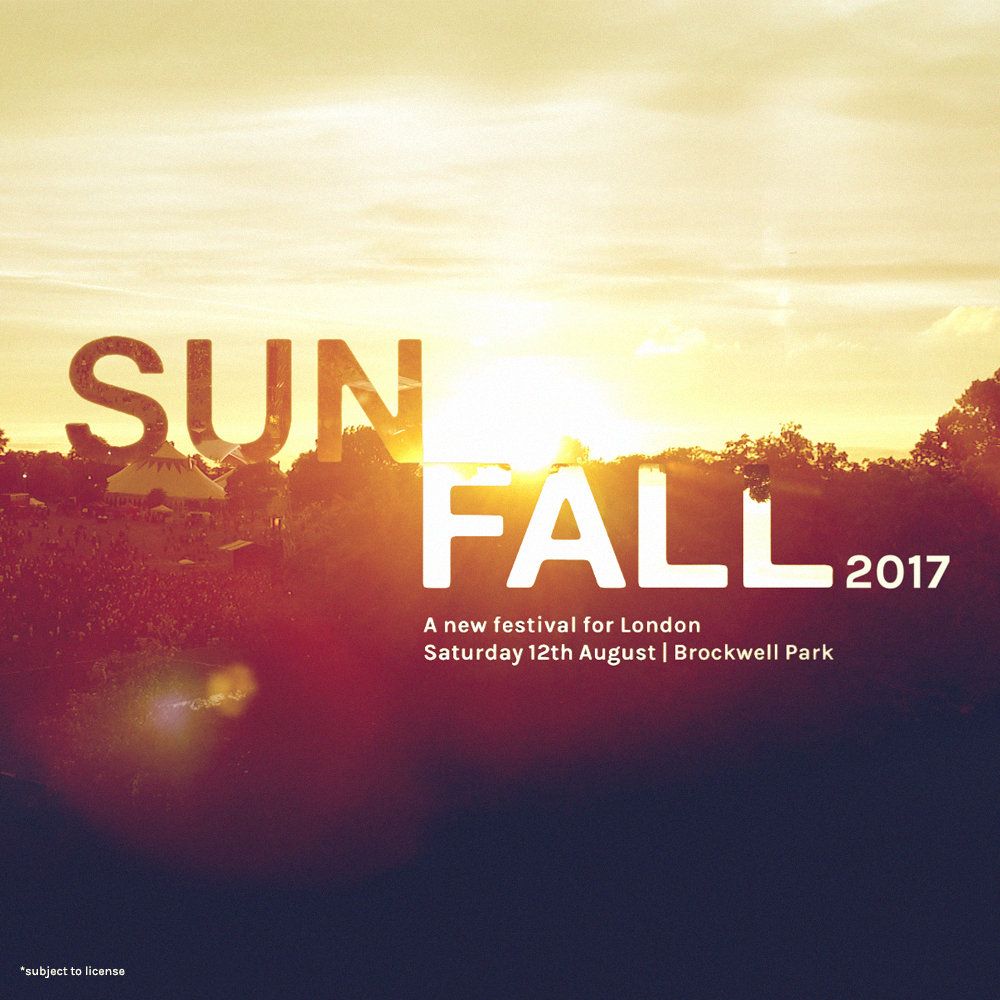 A new festival for London, Sunfall returns in August 2017…
Following an incredible debut last summer, we're proud to announce Sunfall festival's return to London in 2017.
Brockwell Park will home Sunfall for a second year on Saturday 12th August; we can't wait to welcome you back.
Brought to you by the teams behind some of the capital's most loved clubs (XOYO, Phonox and The Nest) as well as lauded Croatian festivals Dimensions and Outlook, Sunfall's first event headlined by Jamie xx received huge acclaim. Kept promises of quality sound, crowd and line-up gave Sunfall license to be one of the most promising additions to the capital's musical landscape.
£20 earlybird tickets will go on sale on Monday 14th November at 9am.
"London needs a festival that lives to support underground music, London needs a festival that considers the quality of sound to be of paramount importance and London deserves an event that aims to highlight the best of London's music culture which is why we're bringing back Sunfall for a second year.
For 2017's edition we plan on building and improving on the amazing foundations that were laid in our first year, pursuing even better sound, well curated stages and a variety of night sessions in some of London's best venues.
Musically we are very focussed, we know what we represent and we know what we don't. Areas at the festival such as the record fair and the Knowledge Arena really show where our passions lie – we're looking forward to the year ahead." Noah Ball, co-founder Dimensions, Outlook and now Sunfall.
As before, there will be an opportunity to upgrade earlybird tickets to include night session entry. Hold tight for more details.
Subject to licence.

————-

Ticket link: on sale Monday 14th November
Website: www.sunfall.co.uk
Facebook event: http://bit.ly/Sunfall2017London