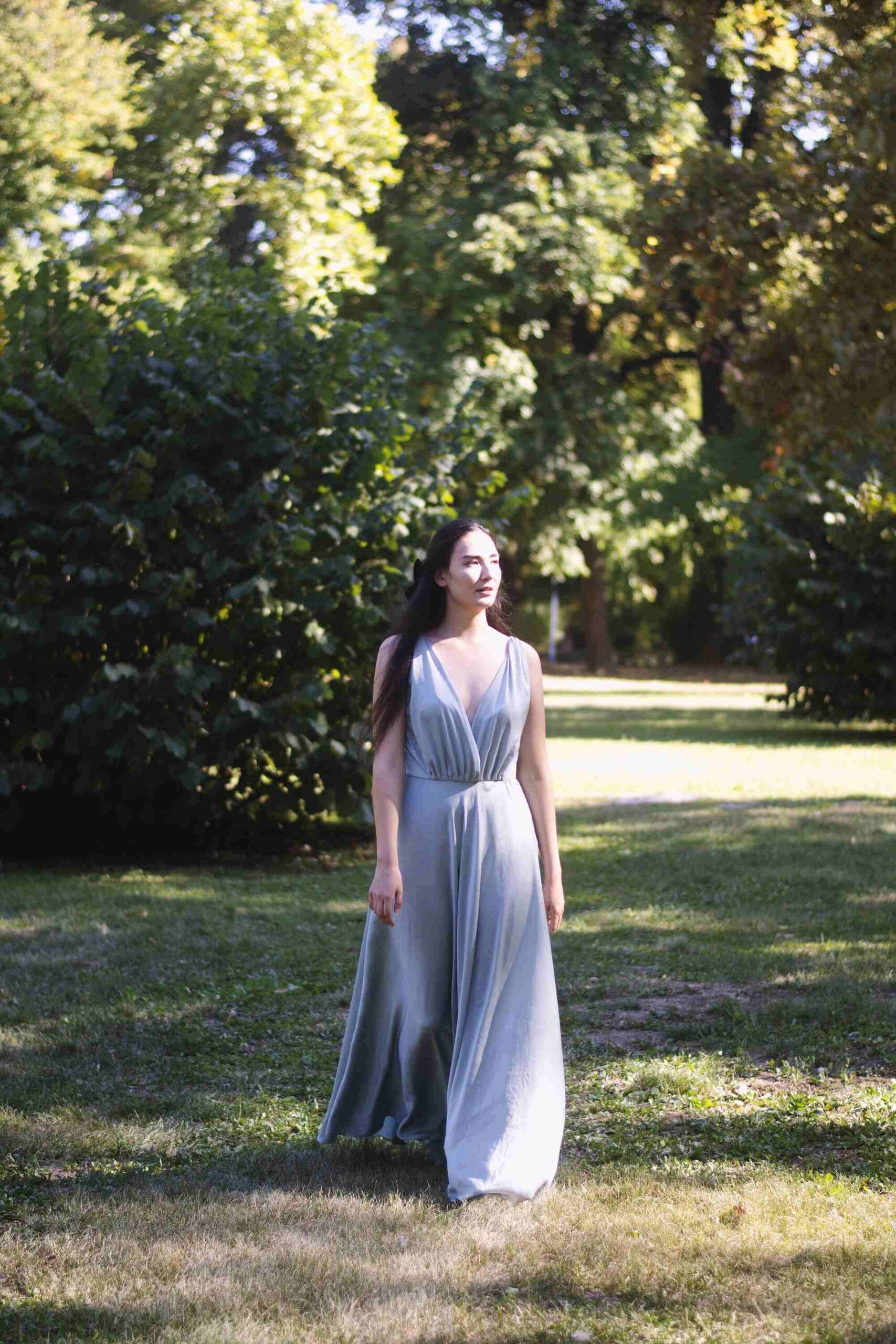 A nostalgic, coming-of-age reminiscence Realma shares special song
A nostalgic, coming-of-age reminiscence Realma shares special song
Gazing through neo-symbolism once more, Realma paints a whimsical fay scenery in her newest single, 'Ashgrey Butterfly', while addressing real-life concerns of social burnout, loneliness and depression prevalent in modern adolescence and young adulthood. Although, on the surface, the twinkly music exudes a dreamy, euphoric nostalgia in the psychedelic mix of orchestral and synth textures, the ambiguous lyrics are poignant in their sobering slice of irony:
"It's an interesting song, since it emanates a kind of Disney vibe, especially in my instrumentation and singing style, yet there is also a bit of that teen-witchy 90s Charmed aura. Some might even recognize the single's grandiose touches as a nod to Enya. Fundamentally though, the lyrics depict a very personal, endlessly uncertain struggle on how to find one's place when always feeling out of place. Perhaps the metaphorical juxtaposition between the ashen butterfly and colour-obsessed bees found here is somewhat Dickinson-esque. In the sense that the poet utilized similar nature motifs with tones of melancholy in her ever-questioning poetic space of solitude." – REALMA.
Another unique aspect of 'Ashgrey Butterfly' is its upcoming release in four distinct versions:"Because the original track is so complex, I ended up creating three variations for performance, each with a unique sonic flavour. There is a kind of 'classical' score I've written for oboe and string quartet, more delicate and exotic comparing to the playful acapella arrangement for six vocals. Finally, the band version is reminiscent of the indie style heard in teen flicks." – REALMA.
Like her previous tracks, 'Ashgrey Butterfly' marks another installment of Realma's long-term audiovisual collaboration with the award-winning animator and artist, Mihajlo Dragaš:"My main aim for the 2D animation was to emphesize the feelings of nostalgia and youthfulness underlined by the music. And so, I tried to simulate the old-school ink and watercolor art styles to help cast the same wistful appeal heard in the song. With the addition of sparkling colors, which contrast the darker, plaintive blues of the lonely fairy, the audience will discover how the colourful vistas the character is hypnotised by might be deceiving." – MIHAJLO DRAGAŠ.
With this brand-new track, Realma is once again excited to be delving further into the music world with a single that explores yet another new angle of her insights, introducing yet another distinct realm in her musical universe. Keep an eye out for her fourth single , which will further emphasize the unique divisions of her musical persona.