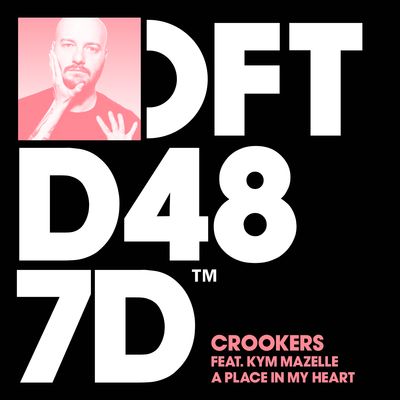 Crookers - A Place In My Heart (Feat. Kym Mazelle)
'A Place In My Heart' is the new single from the master collaborator and uncompromisingly inventive producer Crookers, featuring the soulful sounds of Kym Mazelle's 1998 single of the same name.

Collaboration has been crucial to Francesco 'Phra' Barbaglia (aka Crookers) developing his signature sound, enlisting friends and fellow musicians at every point during his career to come up with eclectic music that crosses over between house, rap and pop. Most notable for his remix of Kid Cudi's 'Day 'n' Nite' in 2008 that reached #2 in the UK charts, as well as incredible tracks with Roisin Murphy and Major Lazer (to name only a few), Crookers' approach is always light-hearted and wildly creative, resulting in musical projects that never fail to be exciting.

'A Place In My Heart' features paired-back production that gives house diva Kym Mazelle's powerful vocals all of the limelight. It's an unusually minimal sound from Crookers but it works, demonstrating his talent for perceptive teamwork. The 'More Than A Dub' version has more of the unmistakeably explosive Crookers signature style. Its in-your-face, high-tempo, quirky production and persistent driving beat will knock you sideways on the dancefloor.