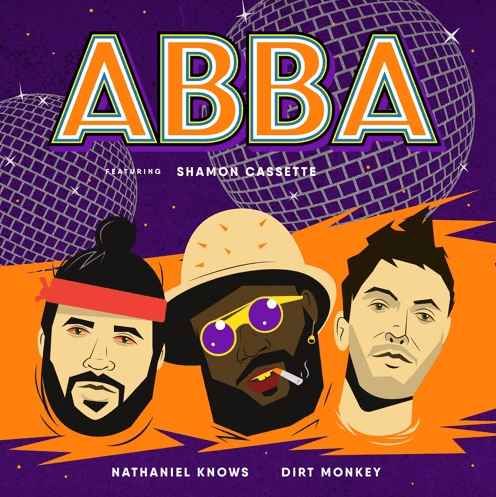 Nathaniel Knows & Dirt Monkey ft Shamon Cassette - ABBA
Following releases A-Trak's Fools Gold, Far East Movement's BredNButter, Borgore's Buygore, and an official remix for Styles&Complete x Travis Porter's "Pop This Get Lit," LA based producer / DJ Nathaniel Knows is making his 2017 debut with brand new original single "ABBA." A collaboration with Dirt Monkey and Shamon Cassette, "ABBA" fuses the melodic elements of four-on-the-floor house with the punch and glitch of bass music. Polished with a vocal top-line from Cassette, "ABBA" arrives as a multi-facted listen- taking listeners through a range of soundscapes that can be both hypnotic and riot inciting at any give moment.
If unfamiliar with Nathaniel Knows, the artist originally hailing from Tucson, AZ has created an ample following- both in real life and online. In cyberspace, Nathaniel's presence is undeniable as he boasts a cool 2.7 million followers via his constantly engaged Facebook page. In the real world, Nathaniel acts as one of Los Angeles' most recognizable tastemakers as he can be caught performing at any number of massive productions or private events.