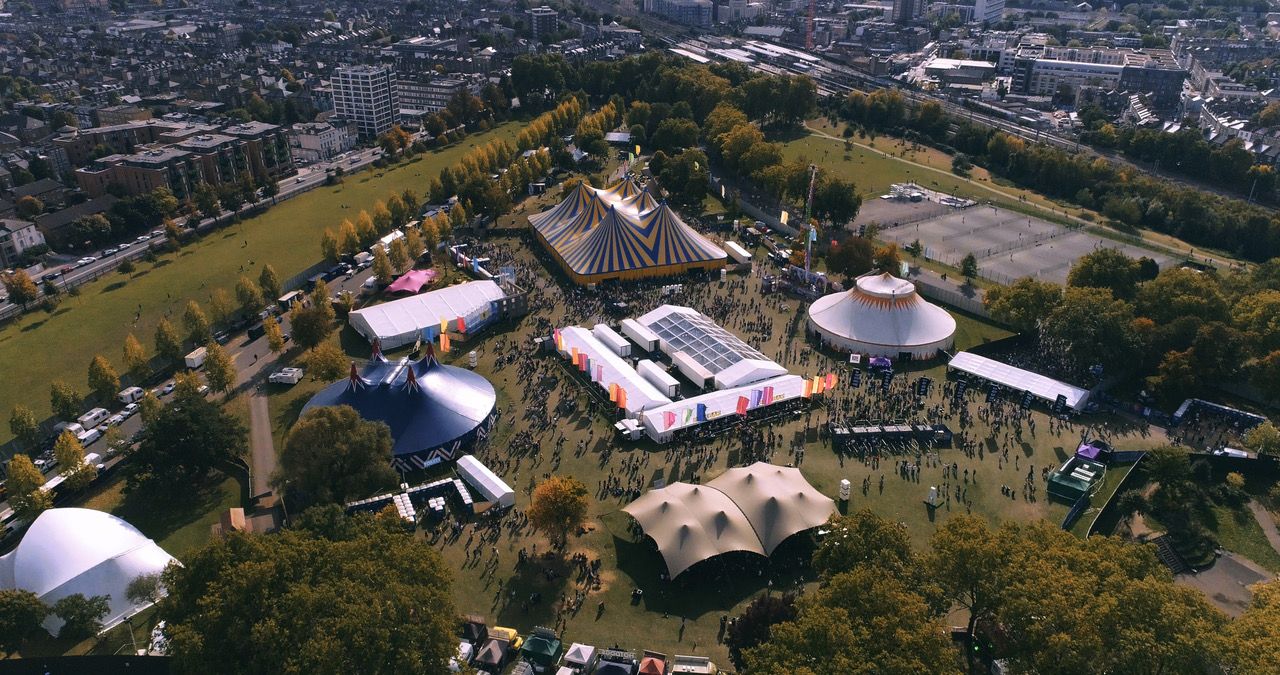 ABODE in the Park adds New Names and Stages for 2018
ABODE in the Park 2018 is fast approaching, and now the leading house brand announce that three new stages–The Main Stage by ABODE, The Terrace with Warriors and The Big Top with Danny Howard's Nothing Else Matters–will be added to last year's returning favourites, while further headliners for the September 23rd event in London's Finsbury Park can now be revealed. They include Steve Lawler, Danny Howard, Lee Foss, Nathan Barato, Waze & Odyssey, Max Chapman, Mark Jenkyns and are added to first wave names like Groove Armada, Sidney Charles, Sante, Cuartero, Hector Couto and East End Dubs.
In 2018, ABODE have raised the bar, launching ABODE On the Rock in Gozo and taking over Thursday nights on Amnesia's famous terrace in Ibiza. The second year of ABODE in the Park promises to be just as groundbreaking as they add three new music arenas on top of the favourites from last year.
Before that, musically there are plenty of big names to get excited about including Warriors boss and long time tech titan Steve Lawler, Radio 1 bigwig, Ibiza party headliner and house tastemaker Danny Howard, plus Hot Creations house vibe specialist Lee Foss, and the essential talents of Nathan Barato, Waze & Odyssey, Max Chapman and Mark Jenkyns who bring a range of contemporary house flavours.
There are plenty of stages to be announced, but the first three are: The Main Stage hosted by ABODE is the jewel in the crown. The centre of the action. The main focus. It's here you will find the biggest sound system, the biggest smiles and the biggest crowds. Big is the order of the day. Super-sized and super-charged for 2018. ABODE don't do things by halves. But you already knew that. Expect to see a stellar line-up of A-listers complimented by our ABODE residents.
The Terrace will be hosted by Warriors and nods to the history of ABODE, who have hosted sold out events on Studio 338's terrace and currently own Amnesia's terrace each Thursday. This is their little piece of Ibiza in Finsbury Park and will host the irrepressible energy of Warriors with some appearances from a few of the artists playing their Ibiza season! The best bit? This one's covered.The Big Top hosted by Danny Howard's Nothing Else Matters is a UK festival favourite. There's a reason it's called the big top. High ceilings and – much like the circus – you can expect that added sense of theatre.
The Big Top goes hand-in-hand with the smell of grass and booming thud of 4/4 electronic music. A further gift for the eardrums comes in the form of Danny Howard's Nothing Else Matters – the project that promotes the sounds of our generation and conjures up images of good times.
LINKS
https://www.facebook.com/events/169742433648867/
http://www.aboderecords.com/
TICKETS
https://www.skiddle.com/whats-on/London/Finsbury-Park/ABODE-In-The-Park-2018/13184941/
https://www.residentadvisor.net/events/1072680